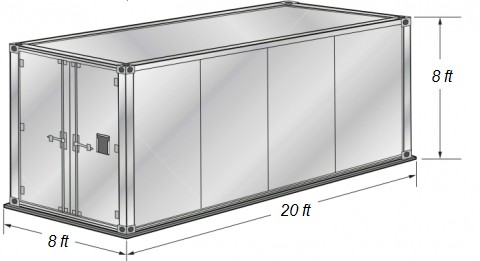 Have a question? Call Us Now!
Customer Service: 630-716-1030  – (Burr Ridge, Lemont, Bolingbrook, Naperville)
Customer Service: 708-910-4282 – (Mokena, Hickory Hills, Frankfort, Palos Hills)
Customer Service: 224-330-0360 – (Elk Grove Village, Schaumburg)
Customer Service: 219-895-0599 – (Merrillville)
Days and hours:
Mon-Fri: 6:00 am to 9:00 pm
Sat-Sun: 6:00 am to 6:00 pm
Reliable and fast dumpster rental family owned and operated.
47 yard
storage container
Same Day Dumpsters now offers a storage container rental for all of your residential or business needs. Instead of paying for overpriced warehouse space or being strapped for time by short rental periods, our storage containers provide a better and more effective cost-efficient solution.  We drop the container off on your driveway, parking lot or property and you fill it.  You can keep the unit there as long as you need, simply paying rental costs or contact us to have it hauled wherever needed to be unloaded.  It's that easy!
So many industries can benefit from our high-quality, affordable containers, such as: factories, recycling centers, hospitals, construction sites, hotels, tradeshows/conventions, retail stores, remodeling projects and so many more!  You can even use it to store excess items in your home or move items to a new location.  Our clean, roomy containers measure 8' x 8' x 20' and are made of the highest quality, durable metals and materials.  For delivery of the container, it is a flat fee of $125.  For pick up of container, it is another flat fee of $125.  And the monthly rental price?  You got it – a flat fee of $125 per month. Whether it is for short-term or long-term rental, we provide the affordable, reliable solution for your situation!
We offer a wide range of yard dumpsters for you to choose from.  You can always reach us online or contact us via this telephone number.