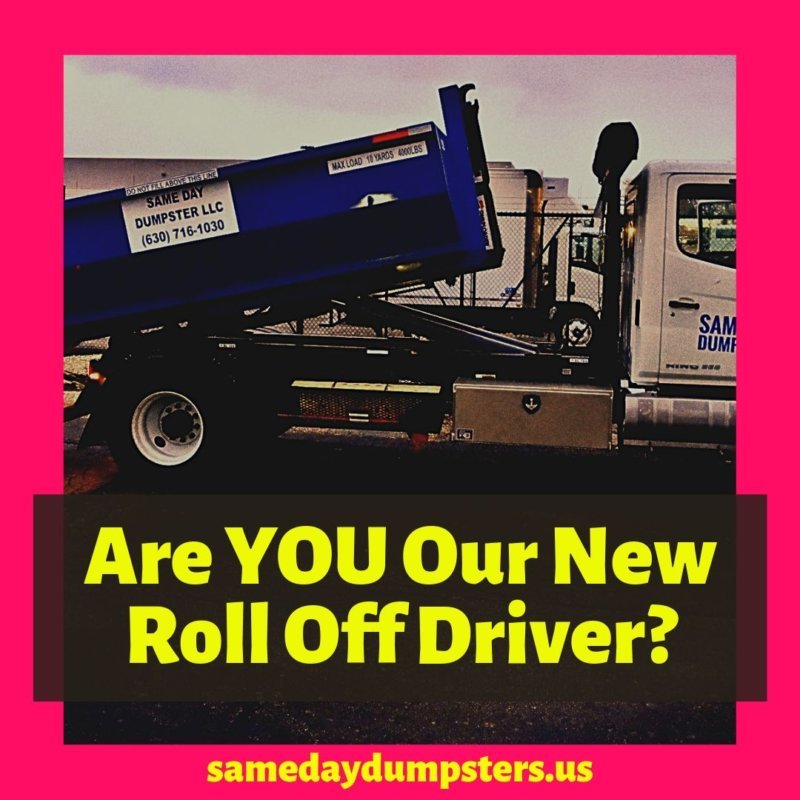 WE NEED ROLL OFF DRIVERS!
Demand is growing and so are we!  With our newest company expansions and high demand in the Chicagoland area, our dumpsters are flying off the truck!  In order to continue providing the same great customer service that our clients have come to expect, we need to expand our Same Day family once again.
Our roll off drivers are responsible for delivering and picking up our trusty blue dumpsters all over the Chicagoland area.  They address any on-site obstacles and ensure a successful and safe delivery of dumpster rentals to our customers.  This also means that you can be home every night with your family because you will NOT have to drive out of state.  Even are main yard is local – Lemont, IL.
We provide the trucks and dumpsters, you simply need the will to work and carry a valid CDL.  Our roll off drivers make between $25 to $30 based on experience.  We have a rock-solid team, unlimited growth potential and company stability so you do not have to worry if your job will still exist in a year's time.
If you hate being stuck behind a desk and enjoy meeting new people along with freedom and flexibility in your work day, this might be the perfect position for you!  Give us a call today!
If you are ready to join one of the fastest growing companies in the Chicagoland area, contact Martin at 630.716.1030 for more details.
Job Type: Full-time