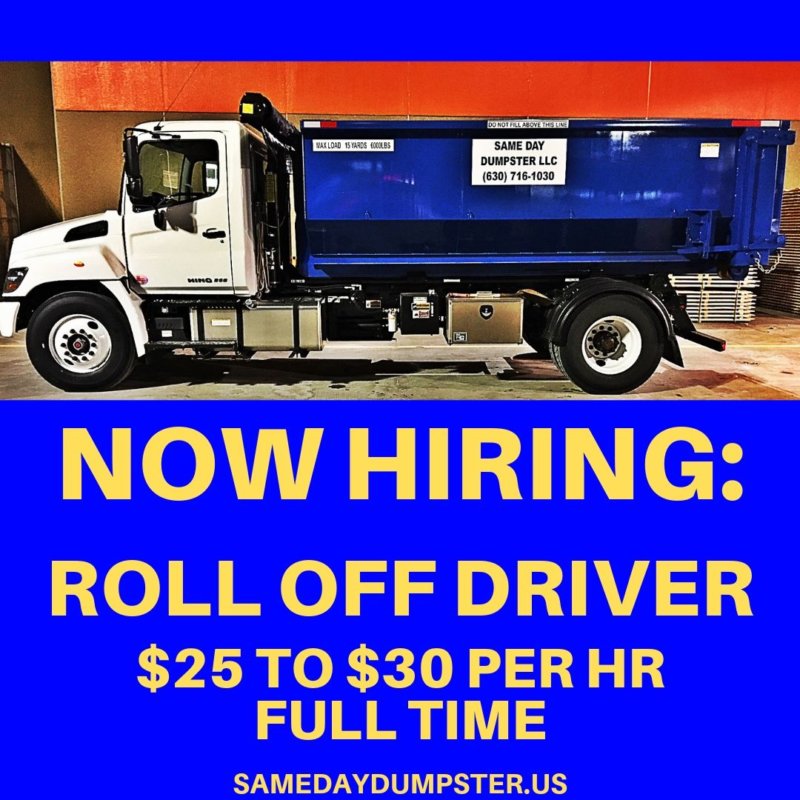 We Need Drivers Like You!
What Does A Roll Off Driver Do?
Our Roll Off Drivers deliver and pick up our dumpsters from job sites located all around the Chicagoland area.  They secure the dumpsters, address any on-site issues and get those dumpsters moved safely and efficiently.
What Kind Of Perks Does This Job Offer?
Competitive Pay
Unlimited Growth Potential
Fantastic, Industry-Experienced Teammates
New Locations Every Day
Not Stuck Behind A Desk
We Provide The Trucks And Dumpsters
What Do I Need To Apply For This Position?
All you need is a CDL, solid work ethic and the desire to make money!
What Kind Of Compensation Are We Talking About?
$25 to $30 per hour based on experience.
Will I Be In The Chicagoland Area Or Over The Road Out Of State?
You will be driving in the Chicagoland area only.  Our main yard is in Lemont, IL.
If you are ready to join one of the fastest growing companies in the Chicagoland area and enjoy new and interesting challenges each day, contact Martin at 630.716.1030 for more details.
Job Type: Full-time