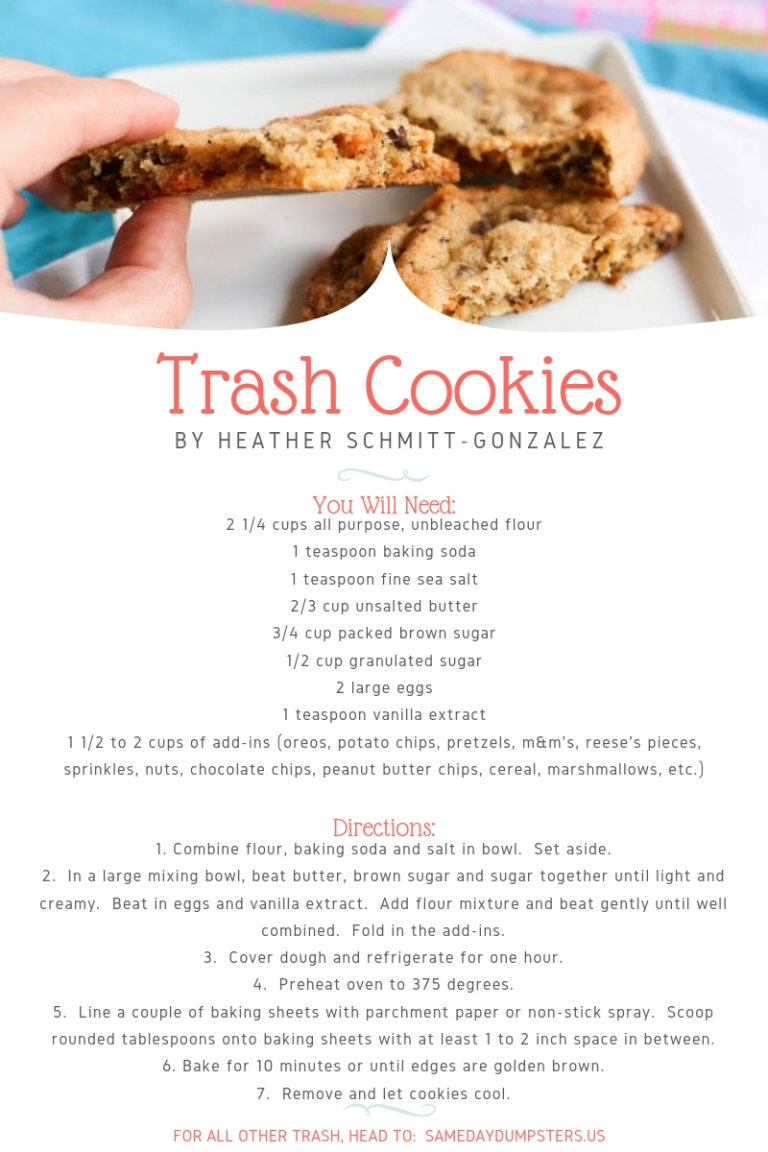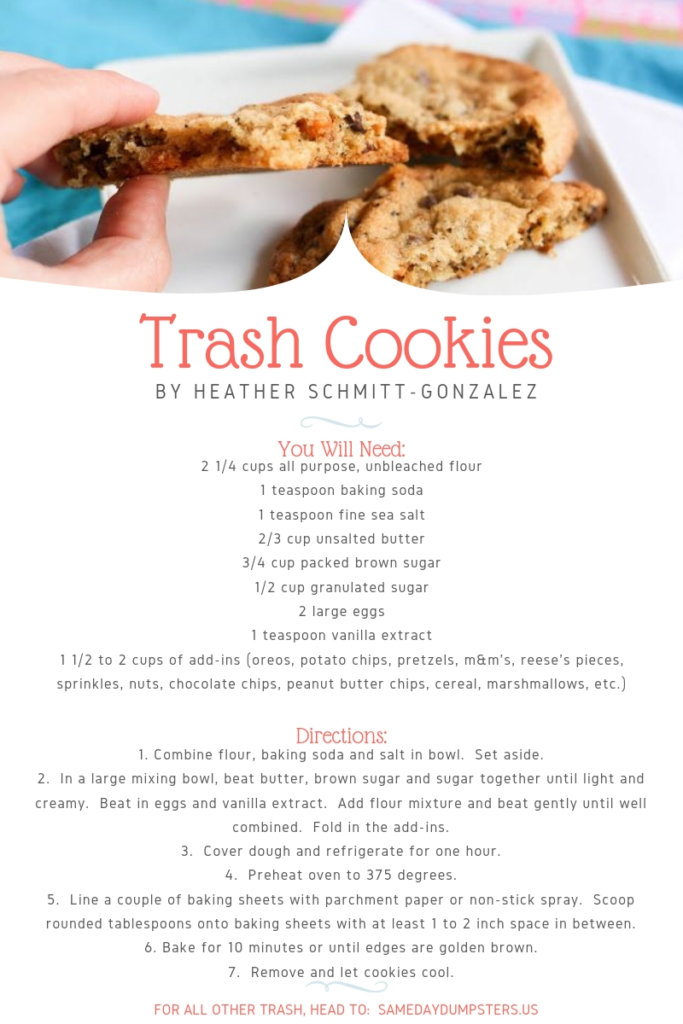 You Will Need:
2 1/4 cups all purpose, unbleached flour
1 teaspoon baking soda
1 teaspoon fine sea salt
2/3 cup unsalted butter
3/4 cup packed brown sugar
1/2 cup granulated sugar
2 large eggs
1 teaspoon vanilla extract
1 1/2 to 2 cups of add-ins (oreos, potato chips, pretzels, m&m's, reese's pieces,
sprinkles, nuts, chocolate chips, peanut butter chips, cereal, marshmallows, etc.)
Directions:
Combine flour, baking soda and salt in bowl. Set aside.
In a large mixing bowl, beat butter, brown sugar and sugar together until light and
creamy. Beat in eggs and vanilla extract. Add flour mixture and beat gently until well combined. Fold in the add-ins.
Cover dough and refrigerate for one hour.
Preheat oven to 375 degrees.
Line a couple of baking sheets with parchment paper or non-stick spray. Scoop
rounded tablespoons onto baking sheets with at least 1 to 2 inch space in between.
Bake for 10 minutes or until edges are golden brown.
Remove and let cookies cool.
Have Any Other Trash Type Recipes?  Let Me Know In The Comments Below!
Like This Post?  Click the Facebook Button Below.