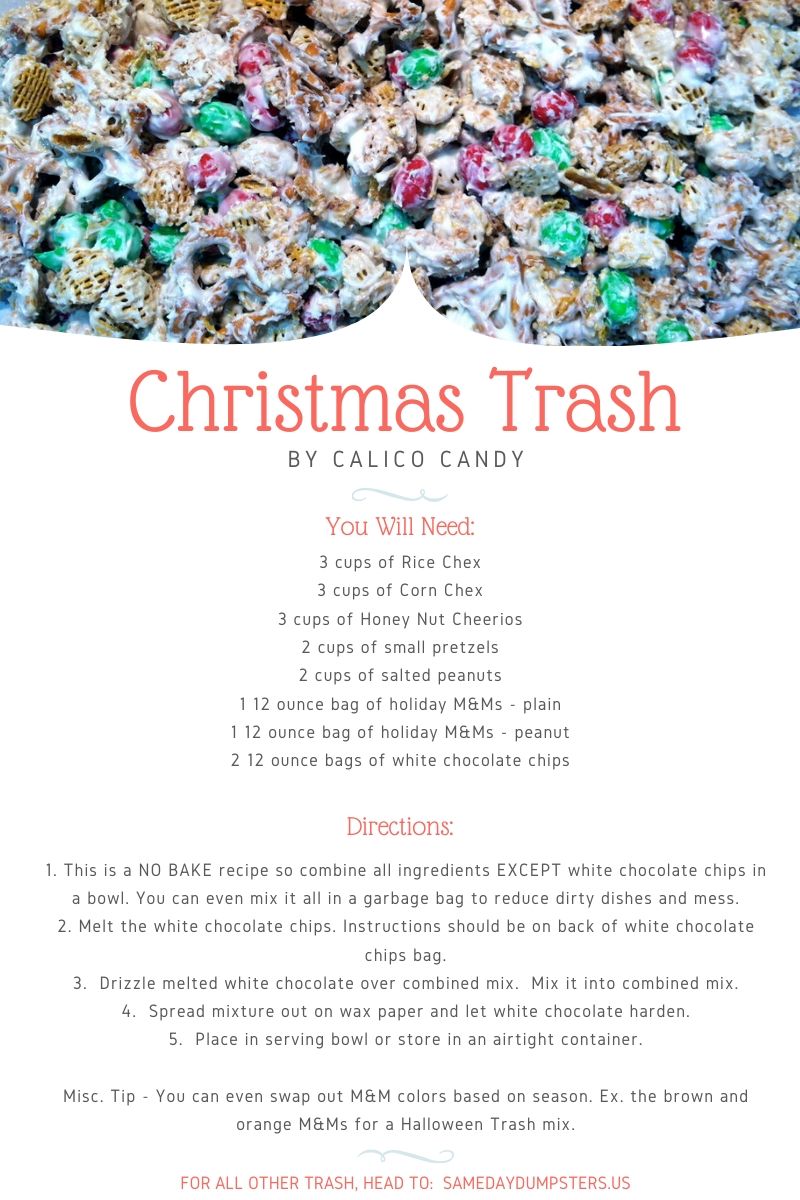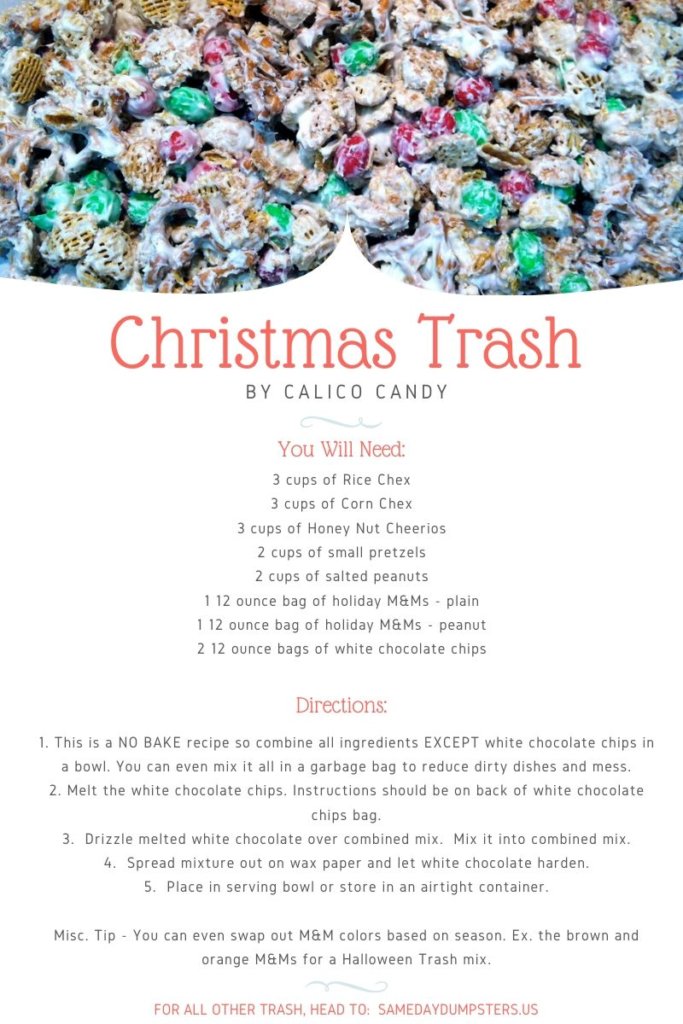 You Will Need:
3 cups of Rice Chex
3 cups of Corn Chex
3 cups of Honey Nut Cheerios
2 cups of small pretzels
2 cups of salted peanuts
1 12 ounce bag of holiday M&Ms – plain
1 12 ounce bag of holiday M&Ms – peanut
2 12 ounce bags of white chocolate chips
Directions:
This is a NO BAKE recipe so combine all ingredients EXCEPT white chocolate chips in a bowl. You can even mix it all in a garbage bag to reduce dirty dishes and mess.
Melt the white chocolate chips. Instructions should be on back of white chocolate chips bag.
Drizzle melted white chocolate over combined mix. Mix it into combined mix.
Spread mixture out on wax paper and let white chocolate harden.
Place in serving bowl or store in an airtight container.
Misc. Tip – You can even swap out M&M colors based on season. Ex. the brown and orange M&Ms for a Halloween Trash mix.
Have Any Other Trash Type Recipes?  Let Me Know In The Comments Below!
Like This Post?  Click the Facebook Button Below.