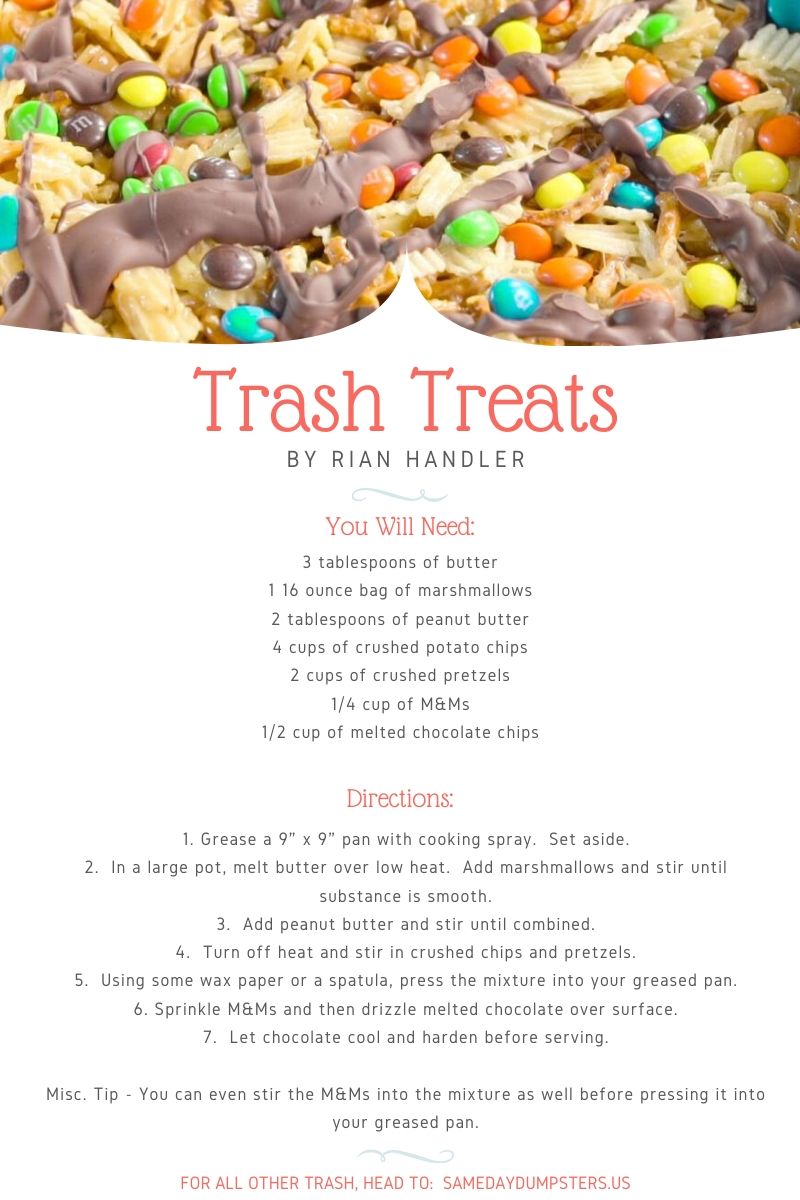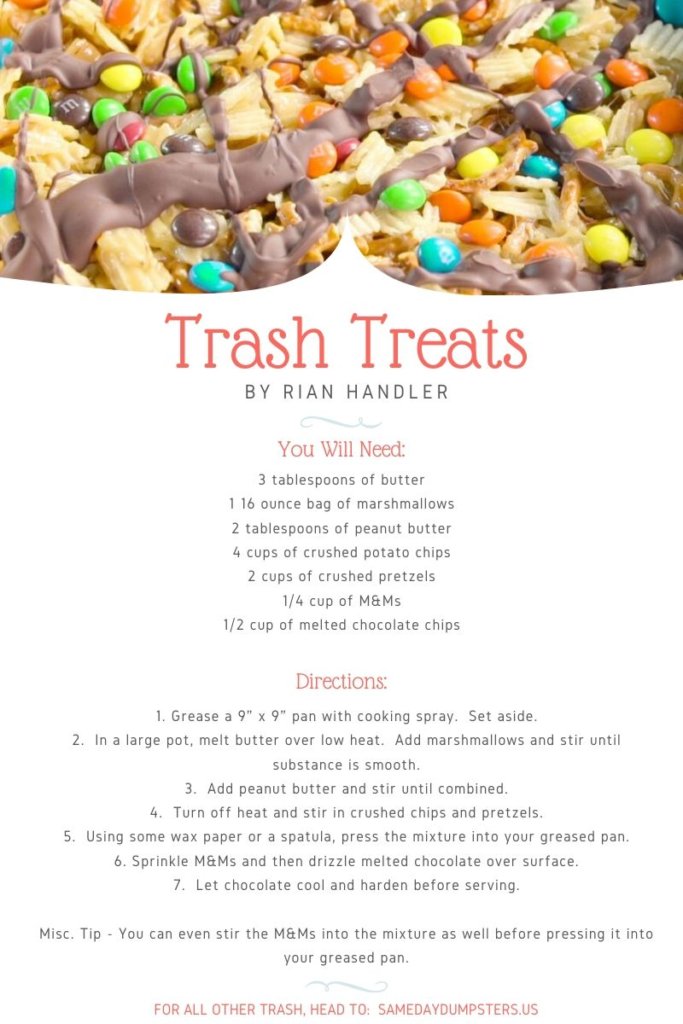 You Will Need:
3 tablespoons of butter
1 16 ounce bag of marshmallows
2 tablespoons of peanut butter
4 cups of crushed potato chips
2 cups of crushed pretzels
1/4 cup of M&Ms
1/2 cup of melted chocolate chips
Directions:
Grease a 9″ x 9″ pan with cooking spray. Set aside.
In a large pot, melt butter over low heat. Add marshmallows and stir until substance is smooth.
Add peanut butter and stir until combined.
Turn off heat and stir in crushed chips and pretzels.
Using some wax paper or a spatula, press the mixture into your greased pan.
Sprinkle M&Ms and then drizzle melted chocolate over surface.
Let chocolate cool and harden before serving.
Misc. Tip – You can even stir the M&Ms into the mixture as well before pressing it into your greased pan.
Have Any Other Trash Type Recipes?  Let Me Know In The Comments Below!
Like This Post?  Click the Facebook Button Below.