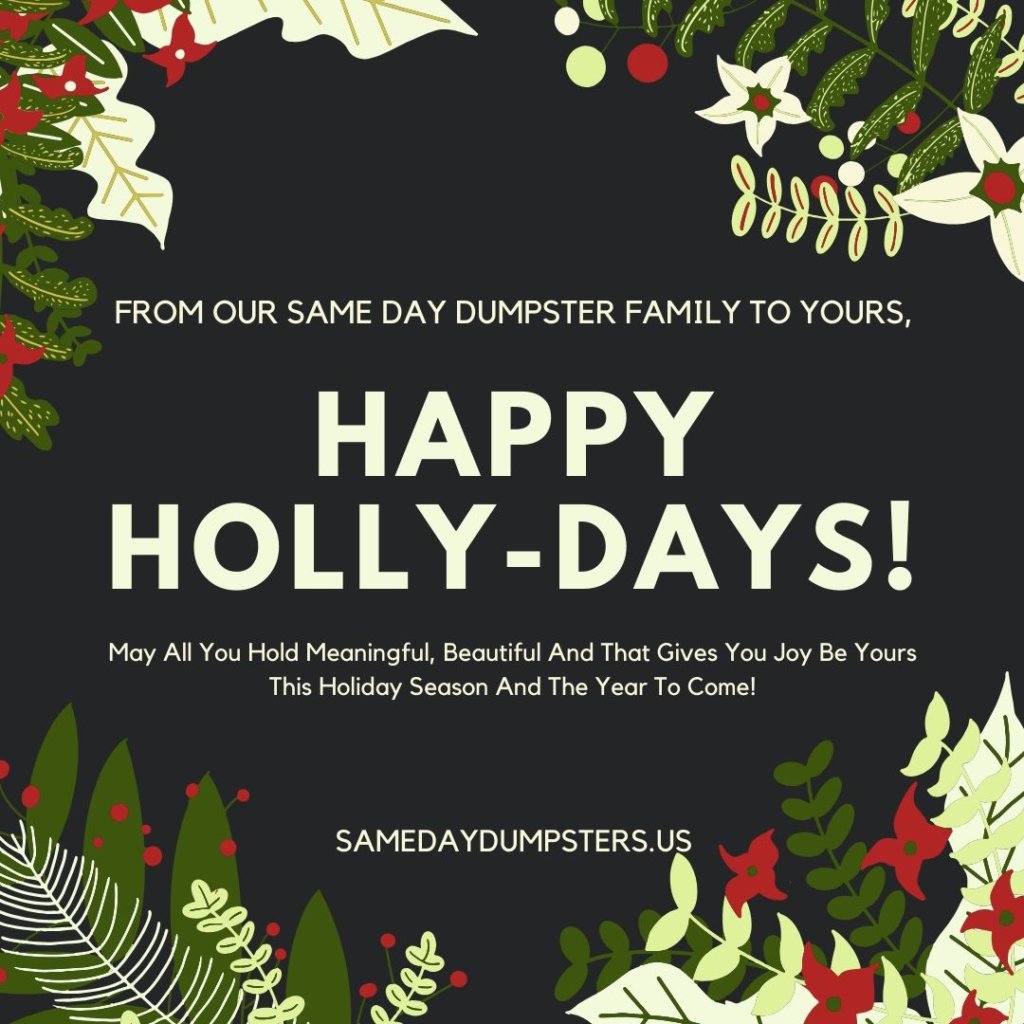 Same Day Dumpsters Would Like To Wish You And Your Family A Very Happy Holiday!
While it is the season of joy, magic, glad tidings, prosperity, health, love and good cheer, we wish you such bounty throughout the year.  From everyone at Same Day Dumpsters, we hope you have a wonderful holiday and find endless opportunity in your new year!
As the festivities subside and the decor starts to come down and preserved until next year, you might be wondering what to do with that real Christmas tree.  Take a look at our guide on How To Recycle Your Christmas Tree that shows how you can not only give back to nature but restore a beautiful evergreen to it's former glory!
Often the holidays become a time of excess with an astounding amount of trash clogging up our landfills and polluting our environment.  There are certain ways in which you can reduce your waste output WITHOUT sacrificing any of your holiday cheer.  Take a look at these tips on How To Reduce Waste At Christmas and find out how you can truly embody the spirit of the season.
When the excitement and exuberance of the holiday season wear down and you find yourself needing to get rid of your old items to make way for new, consider renting a dumpster.  With same day delivery, affordable pricing and a wide variety of container sizes, there is sure to be a dumpster that will fit your project needs perfectly.  And no matter which holiday you celebrate, may it be a wonderful one!
By the way… Why are Dasher and Dancer always taking coffee breaks?
Because they are Santa's star bucks.  Ho Ho Ho!
To find out how our dumpster rentals can help you, give us a call at 630.716.1030 or click here >>> Same Day Dumpsters!