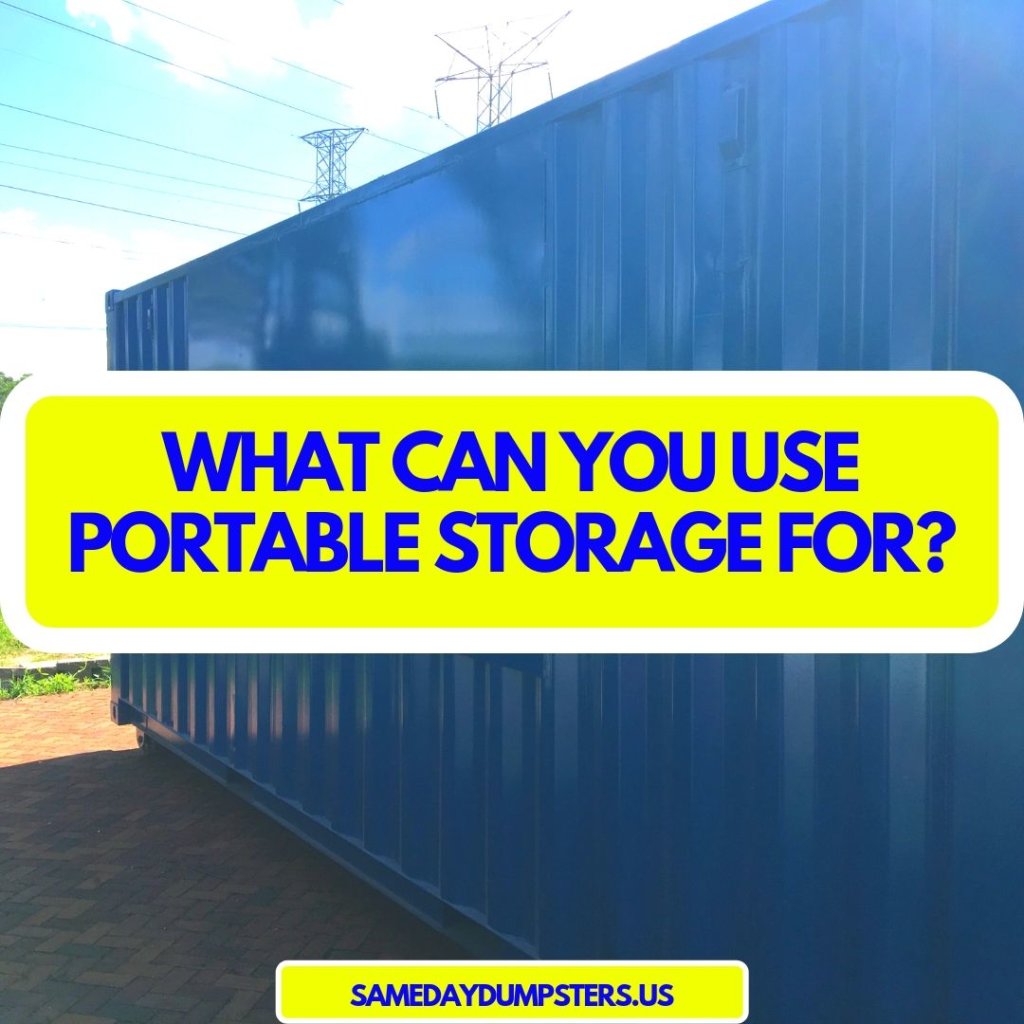 What Can You Use A Storage Container For?
No one can refute the idea that having a little extra space can go a long way.  Whether it's a temporary or permanent solution, portable storage containers have become a lifesaver for many home and business owners.  With a wide variety of reasons why they are useful, these spacious, waterproof storage options provide a little extra comfort for the craziness of life nowadays.
Moving
There are very few people who enjoy the chaos of moving.  It doesn't matter if it's an apartment, home or office, moving everything to a completely new space can be extremely stressful.  With portable storage containers, you can pack and unpack everything at your own pace.  No moving truck fees and short rental periods.  By renting the container for as long as you need, you can set the pace of your move to a far less hectic speed and take the time to organize everything as you see fit.
Another wonderful factor regarding moving is if you are in the process of selling your old home in order to move into a new one, you don't have to worry about getting your things out quickly and where to put them.  Storage containers allow you to pack everything when you want and hold on to them securely while you complete any necessary tasks for transition.
Additional Storage
Sometimes you might just need a little extra storage space.  Perhaps that garage is too cluttered to have your car fit properly or you have a lot of seasonal furniture, clothes and keepsakes that are clogging up your home.  Portable containers provide an extra space to stash items you just aren't ready to say goodbye to but are wreaking havoc on breathing room in your home.  It's a great way to keep your home clean, clear and organized.
For business owners, this provides a fantastic solution to store supplies, fixtures, furniture, paperwork and anything else that just overcrowds your office or retail space.  Keeping them in the back of your building or parking lot provide a wonderful additional storage option without becoming an eyesore for customers or surrounding businesses.  Storage containers are also fantastic for storing equipment, supplies and merchandise for events such as concerts, fairs, fundraisers, carnivals, community events, etc.
Another great use is to store your college student's school stuff for the summer.  Furniture, clothes, mini-fridge, containers, books – whatever your student needs to live in their dorm, apartment or other campus housing can be neatly and securely stored in a portable unit.  This keeps your garage, basement or attic free from excessive clutter while your student is home on holiday.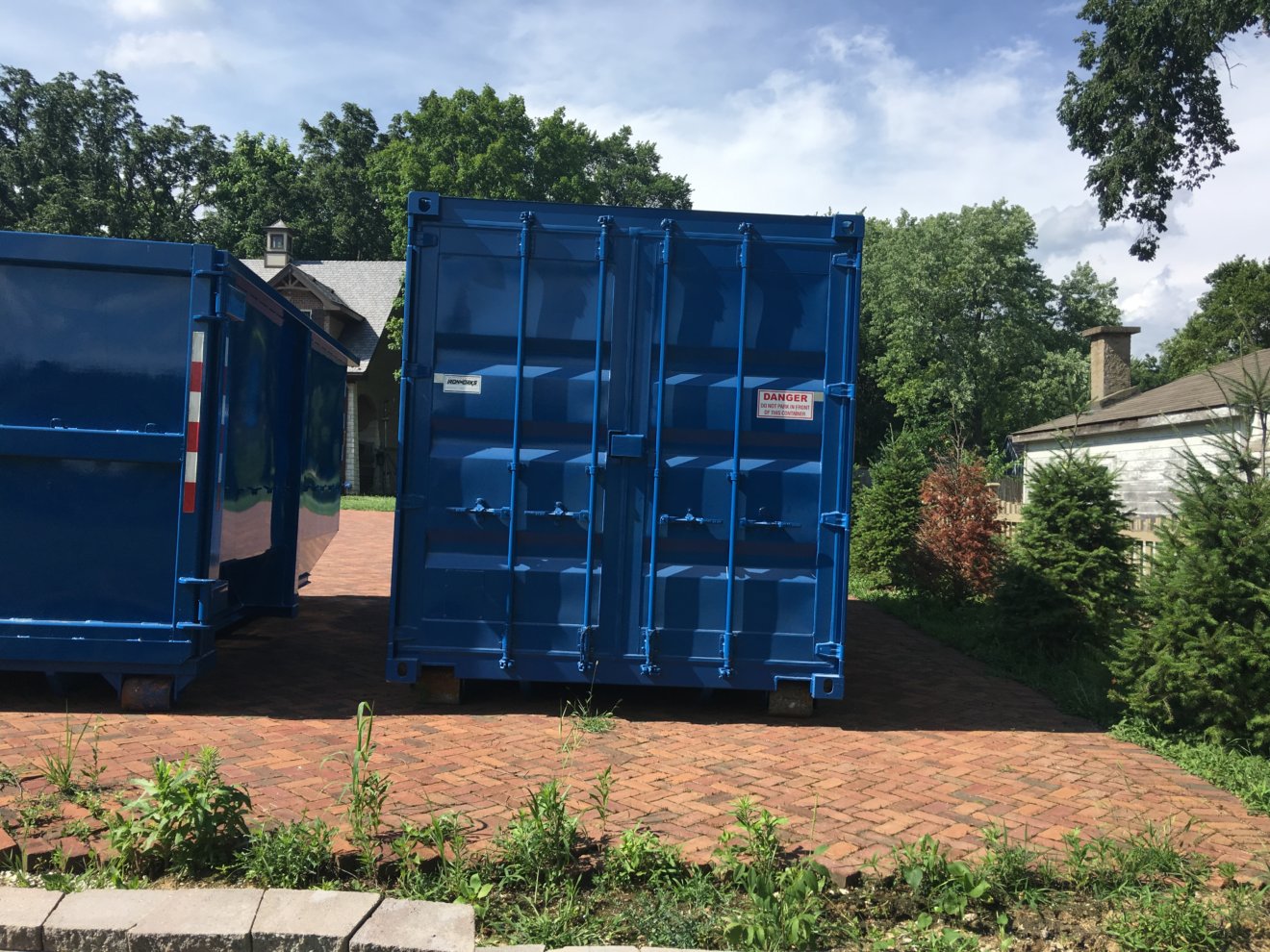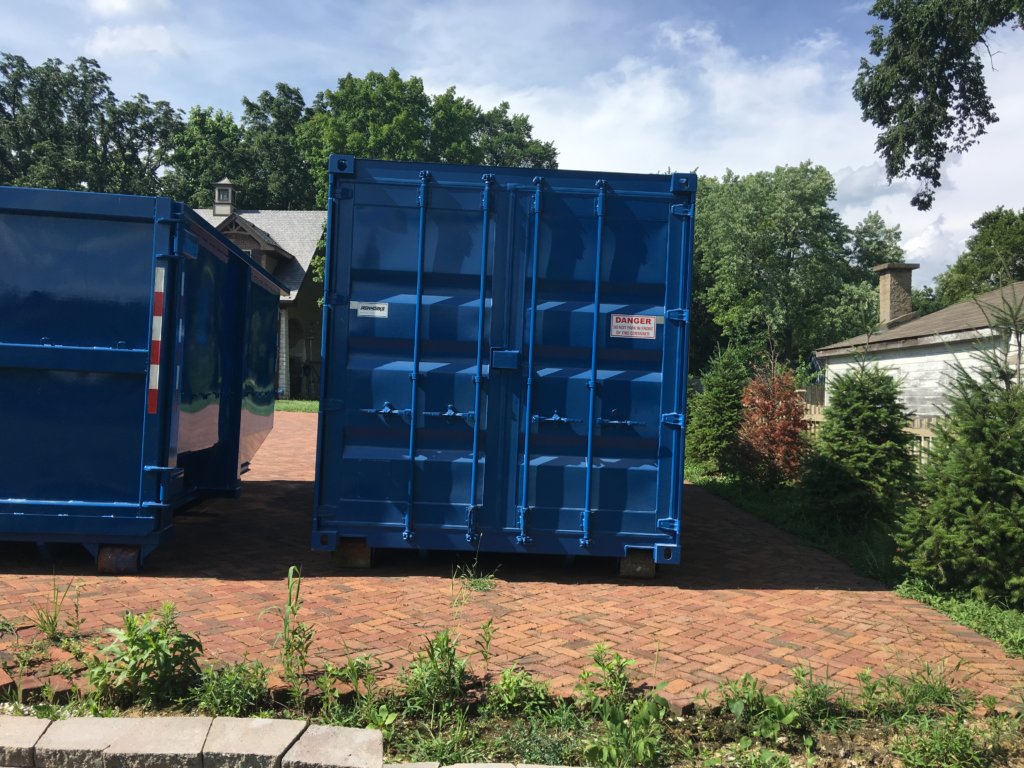 Renovations and Construction
These storage containers are also perfect solutions for any renovation or construction project needs.  When you are updating a home or office space, you can store any materials that come early, such as cabinets, counter top, fixtures, flooring, etc., so you can keep the work space easier to operate in.  It also saves your materials from being nicked or broken by being in the way of  different jobs taking place.  You can also store large furniture and fixtures that need to be hauled out of the way in order to get work done.
Landscaping crews and construction companies might find these containers useful to house equipment or materials on-site.  This saves crucial time by having everything already at the project site and not needing to be hauled back and forth.  Portable containers can also store any equipment not being used and provide a more efficient solution for delivering them to new job sites.
Same Day Dumpsters offers 47 yard portable storage solutions for an affordable price.  With so many uses for these storage options in today's world, you need a company that can provide high-quality containers and exceptional customer service without breaking the bank.  Give us a call to see what our new storage containers can do for you!
Click here to read more about our 47 yard storage container!
To find out how our new storage container can help you,  give us a call at 630.716.1030 or click here >>> Same Day Storage Solutions!