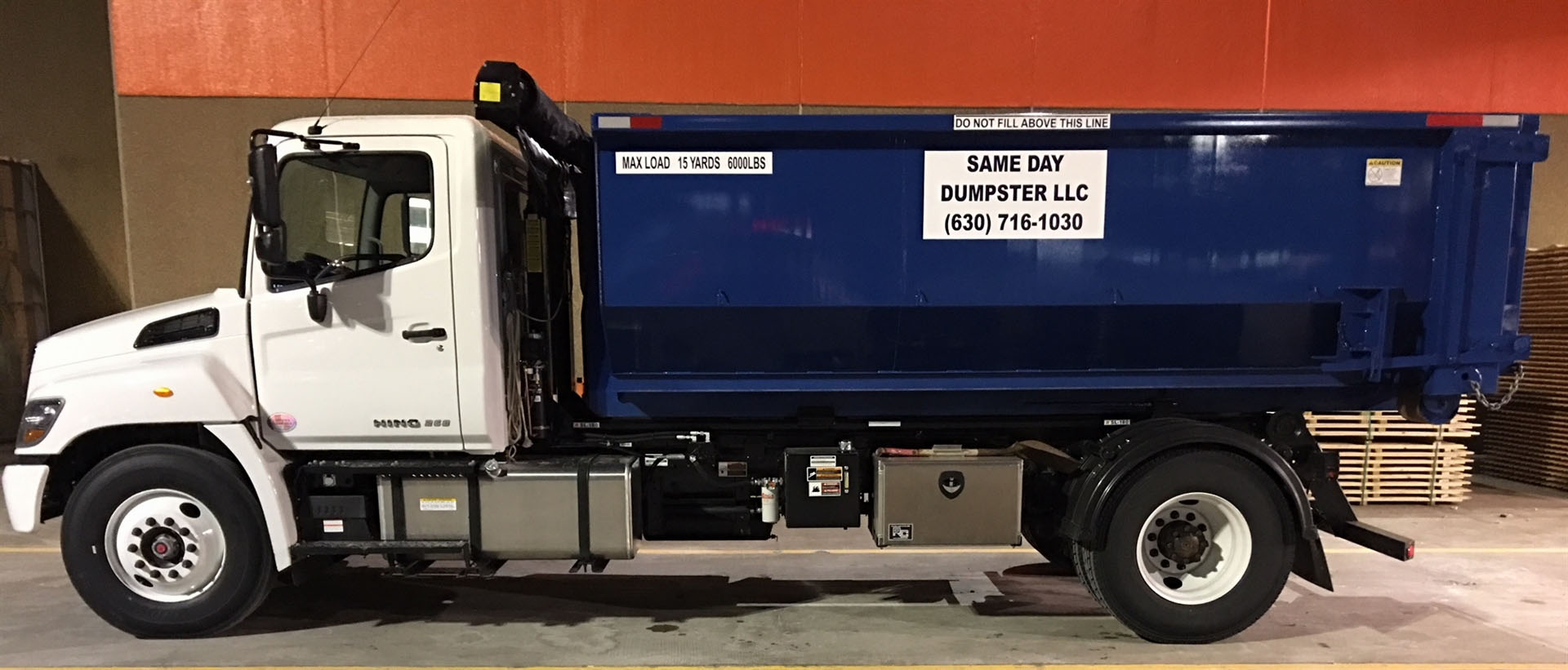 Whether you have one location or dozens, we can accommodate cleanups of any scale or type. Keep your construction site free of debris with SAME DAY DUMPSTERS.
We offer various dumpster sizes: 5 Yards, 10 Yards, 15 Yards, 20 Yards, 30 Yards, and 40 Yards
(Select a dumpster size to learn more about best uses, excluded materials, and what to expect with your rental)
Most folks often worry about a long list of factors when trying to get a dumpster rental. From the size of the dumpster to the duration of use to the more pressing issues of immediacy and affordability. When you have to consider all the aforementioned factors before making a decision on which to trust, it can be very difficult. Having a trusted name that you can rely on for dumpster rental Chicago becomes imperative.
If you are all the hassles that come with fact-finding, you can always rely on us for the best dumpster rental Chicago and Chicago land Suburbs. With a wide variety of dumpster trucks, you can always be sure that you will get a dumpster truck that is well-suited to your needs.
We offer cheap, same-day dumpster rental services that are close to you.
Contact us today: 630-716-1030
Also, don't forget to watch: Dumpster Tips You Need!!!