Renting a dumpster to haul out debris from your renovations, clean ups, landscaping gigs or moving projects is one of the easiest and stress-free ways to handle clean up.  There is little to worry about when your local dumpster rental company drops off and picks up the the dumpster when you are finished with it.  Most of the time, the only decision you have to make is which company you want to use.  While there are many advantages of using dumpsters, there may be an area you have overlooked.
Dumpsters are made to be residential friendly and easy to maneuver but, if precautions are not taken, they can wreak havoc on your driveway.  When renting a bin for your next project, keep these few tips in mind to avoid property damage and ensure a thoroughly successful completion of your project.
Board Protection
One of the best and most efficient ways to prevent cracks, scuffs, gouges and general damage from your brick, asphalt or concrete driveway is to use wood.  Placing pieces of plywood or 2′ by 6′ boards between the points where dumpster meets driveway is crucial to curbing property damage.  The boards act as a cushion between the materials and keep your driveway safe.
Ask your dumpster service if they put boards down BEFORE you book a rental.  If they do not, consider using a different company or you can purchase boards yourself.
Street Parking
You can avoid the worry about damage to your property completely by having the dumpster placed on the street.  Doing so will require a permit from your town's Public Works or Building Department considering it will be on a public byway.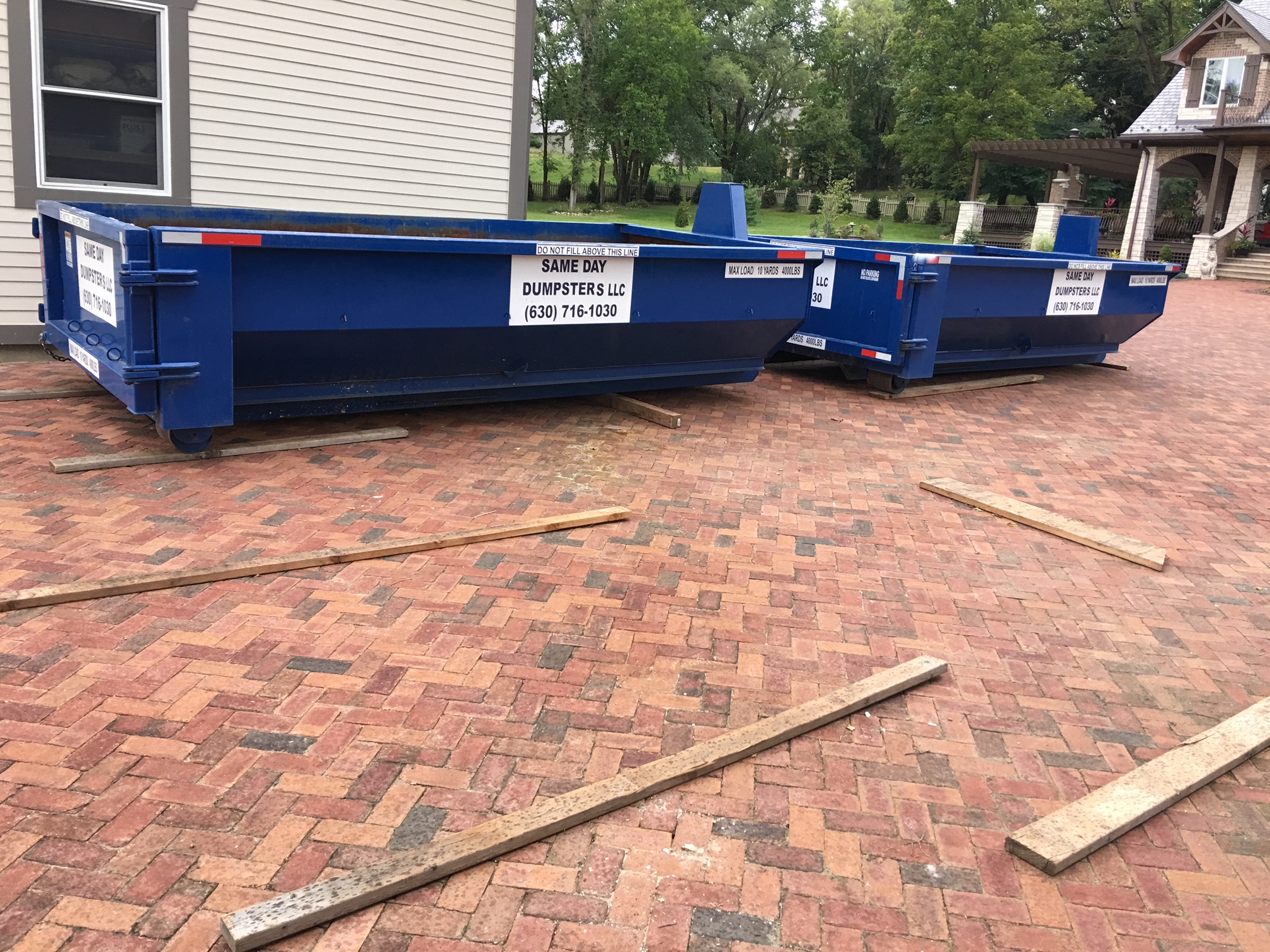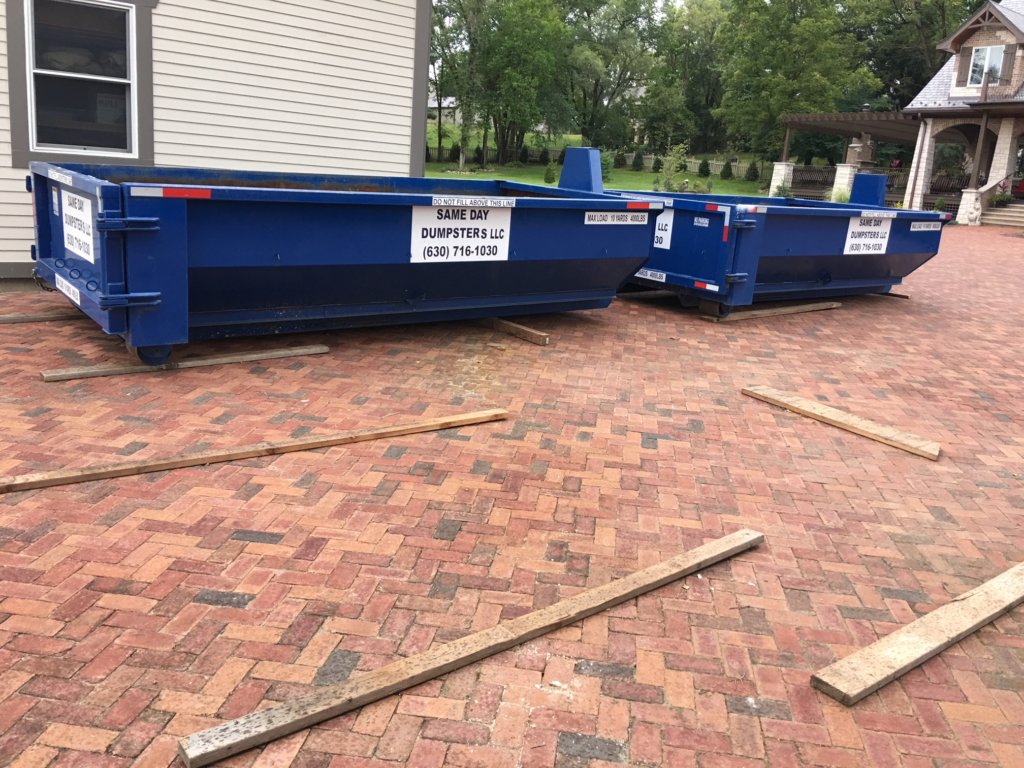 Do NOT Overfill
Your dumpster rental company has likely warned you against overfilling your container.  This benefits you no matter how you look at it.  By keeping within the weight and height limits of your dumpster, you won't be charged a hefty overfill fee.  These can be pricey depending on how much the overage is.  Exceeding these limits puts intense strain on your driveway that can result in damage and makes it harder for the dumpster rental company to haul away safely.  Do yourself a favor and save big money by following the guidelines.
If you are dealing with heavier materials, such as concrete, rocks, etc., let your dumpster service know ahead of time so they can direct you on the right size container and best course of action for your project.
Sweep Up
After your dumpster rental has been hauled away, be sure to sweep your driveway in case any excess materials or debris are lying around.  This helps reduce the risk of smaller items marring your drive or even causing flat tires on your vehicles.  Some dumpster rental companies will even sweep up the driveway for you after the container is properly loaded onto the truck.
In the end, you can best protect your property by being completely transparent with your local dumpster service and asking questions to find the best fit for your project needs.  Ask about restrictions for your container and be sure to stay within those limits while you are using it.  There are no silly questions and don't be afraid to ask until you are satisfied.  It's always better to be safe than sorry.
To find out how we protect your property,  give us a call at 630.716.1030 or click here >>> Same Day Solutions!