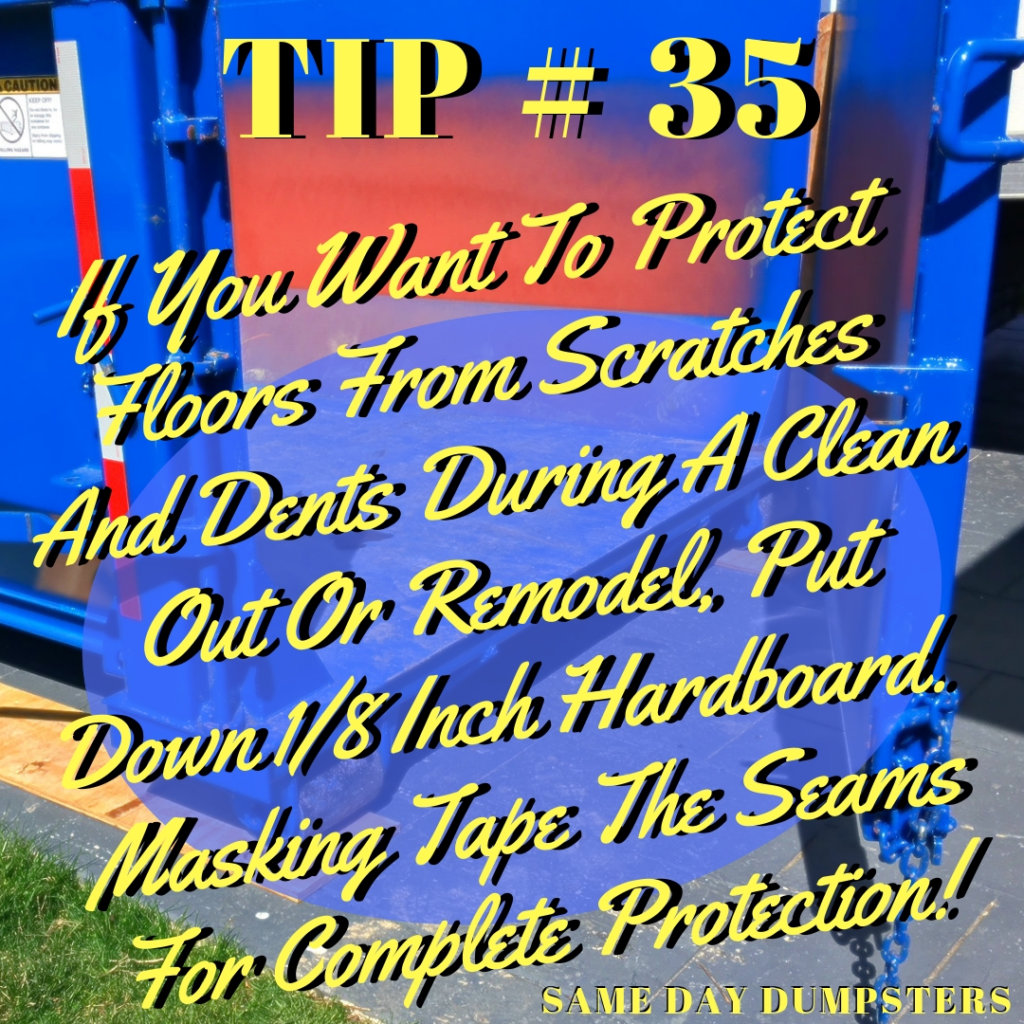 If You Want To Protect Floors From Scratches And Dents During A Clean Out Or Remodel, Put Down 1/8 Inch Hardboard.  Masking Tape The Seams For Complete Protection!
Whether you are cleaning out debris or doing a full-scale remodel, making less work for yourself down the road should be in the forefront of your mind.  If you have beautiful finished flooring already in place, you want to minimize the potential for scratches and dents while you work on everything else.  Damage can occur from tools and materials or simply because you are walking debris out of the property.  Drop cloths, cardboard and rosin paper are still great ways to contain dust and prevent scratches but they aren't going to save you from dents or damage by tools falling off a six foot ladder or heavy materials falling over.
The best way to protect your floor is to cover it with 1/8 inch hardboard.  Hardboard is cheap and supremely durable to take the knocks of a construction job and can be cut with a circular saw or jigsaw.  Before you place it down for protection, be sure both the floor and the side of the hardboard that will be touching the floor are absolutely clean.  If there is dirt and debris on one of the surfaces, you could scratch that beautiful flooring.  To make sure absolutely no dirt or debris sneak into any cracks or crevices, masking tape down all edges of the hardboard.  This provides a more complete protection for your surface.
A wonderful benefit of using hardboard is that you can pull the sheets up after your job is finished and reuse them for future projects.  Just make sure to have one side of the hardboard absolutely clean.  Hardboard, also called high-density fiberboard, is much stronger and harder than typical particle board or fiberboard because it is made out of compressed wood fibers.  This makes it not only ideal for protecting your gorgeous floors but able to be reused.