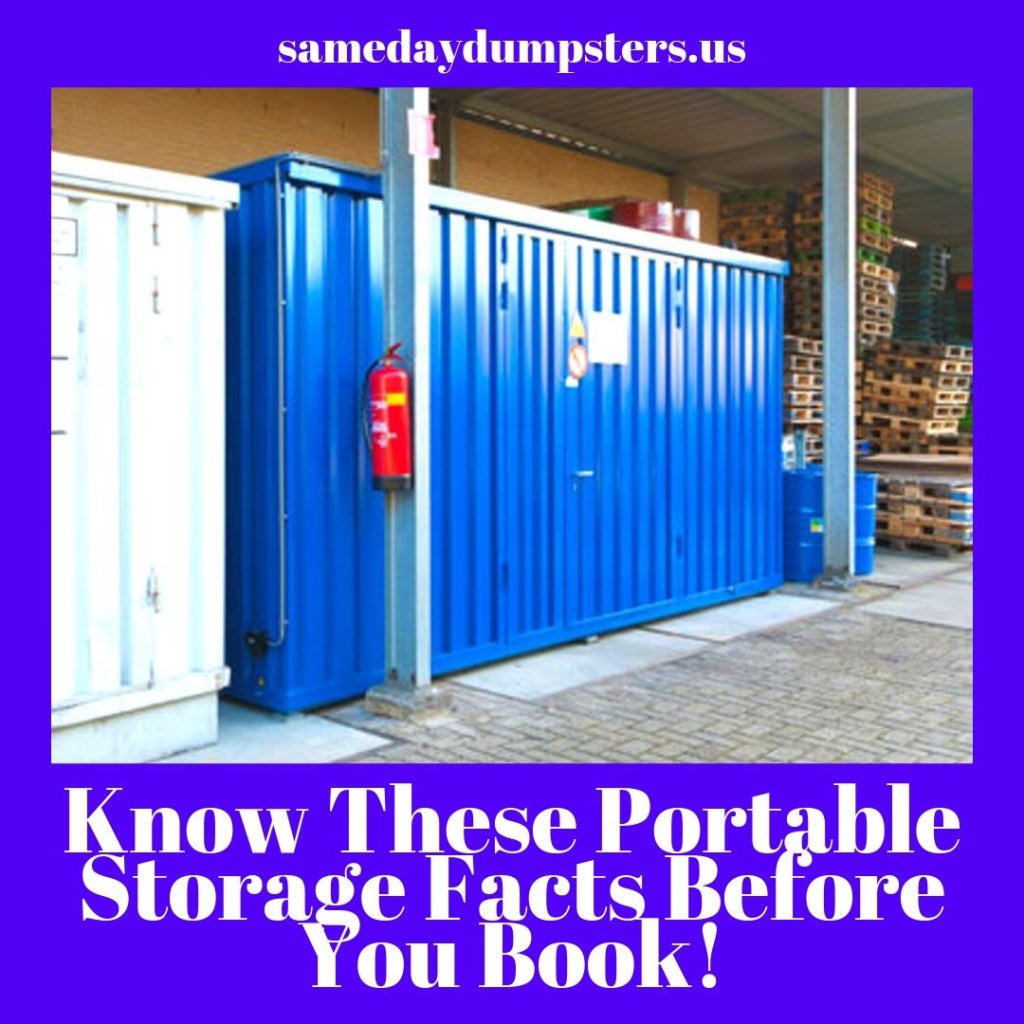 Portable storage containers are a great solution for your project needs.  They allow you to set the pace for your move, create additional storage, declutter your home or even help keep inventory sorted for your retail or warehouse business.  Before you book a container, you need to know that not every portable storage company is the same.  There are some key factors to consider before choosing the option that works best for you.
Secure and Security – First of all, what kind of security does the company have installed on the rental container?  Is it a simple padlock that can be cut off or have they invested in making access harder for thieves?  This is something you definitely want to know about prior to booking a storage container.  You also want to find out if you can install your own lock if you need extra reassurance.
If the storage container is going to be picked up and transported to another location or to a storage facility, make sure your items are secured for travel.  Things may become jostled in transit so try and use padding, straps or moving blankets to reduce the risk of damage.
Climate Control – Most portable storage rentals are NOT climate-controlled.  This is something to consider if you have items that are sensitive to extreme temperatures such as electronics.  If you are filling a rental, it is likely sitting on the street or in your driveway and vulnerable to outdoor temps.  If this is troublesome for certain materials you are storing, try and work around bitter or blazing temps.  Many storage centers that house portable containers ARE climate-controlled so be sure to ask the portable storage company before you book.
Pests and Lawn Damage – Considering your portable storage container will be on your property for a certain amount of time, it may attract insects or rodents.  To avoid this, never store food or anything that may rot and always keep the doors securely shut.  When they deliver your container, check around the outside first to make sure the unit is in great shape and has no holes or weak spots where animals can hide.  If it does, request a new container immediately.
Also, prior to booking, figure out where you may need to put the storage container.  If you keep it on grass there is a good chance that you will damage the lawn and landscaping.  With no sunlight to reach the grass underneath, it will die.  If this isn't an option, make sure you have a driveway or okay from the city to park it on the street.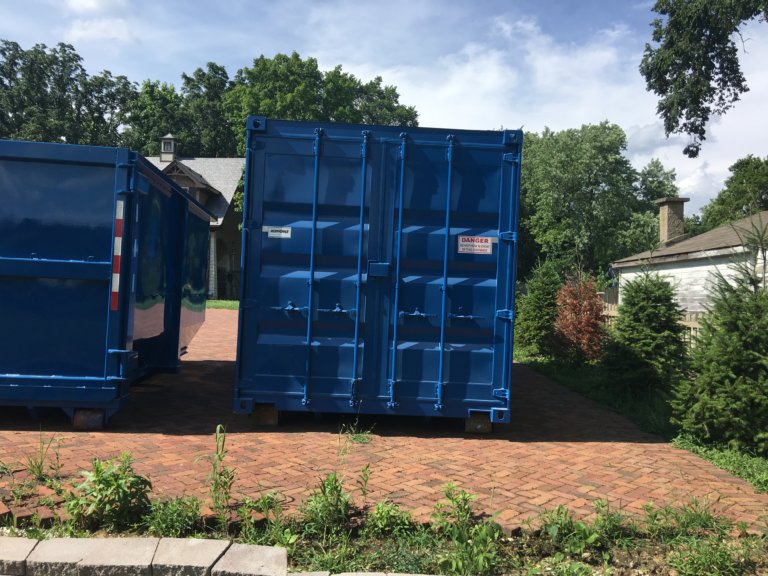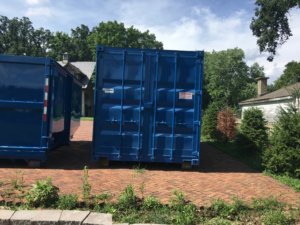 Waterproof – Portable storage containers can be made from many materials such as steel and wood.  Check with the storage rental company and find out if their units are waterproof.  When it is delivered, make sure it has no openings in which rain can seep inside and ruin your stuff.
Fees – Always make sure you understand how much a portable storage unit will cost you.  Most companies charge three fees – delivery, pickup and monthly rental.  When you book a container, be sure to ask about the fees you will be charged and thoroughly read any contracts you may sign.  Be aware that if a unit is on your property and is damaged, you may have to pay for repairs.  Prior to booking, ask about damage fees or any other costs you may have to incur if something happens.
Regulations – Not every city permits a portable storage container to be placed on the street.  Some require that it stay on your lawn or in your driveway.  Before booking a storage rental, contact your village, town or city hall and ask if you need a permit for your unit, where it can be placed and any other rules you may need to follow.  You may be asked to speak with the Public Works department or the Code Enforcement division.  This is important to know so you can follow the guidelines and not be charged any penalties.
Debt Repayment – If the unit is in a storage facility and you fail to make your monthly rental payments, the storage company may auction off your stuff to recoup the monetary loss – much like a traditional storage facility.  Be sure to make your payments on time or contact the storage company immediately if you are having problems with your card or accessing the pay site.  Don't rely on them to contact you if payment isn't received.
By asking about these few areas, you can determine which portable storage company will work best for you, your budget and your project needs.  Be sure to read reviews, check with the BBB or ask for references if you aren't sure about a company's standing or customer service.  Your best bet is to speak with them, find out all the information that you can and get it in writing.  If you don't feel comfortable with a company or you feel that they may not have the best products, don't settle.  Move along until you find a company that provides quality products and amazing service.
To find out how our new storage container can help you,  give us a call at 630.716.1030 or click here >>> Same Day Storage Solutions!