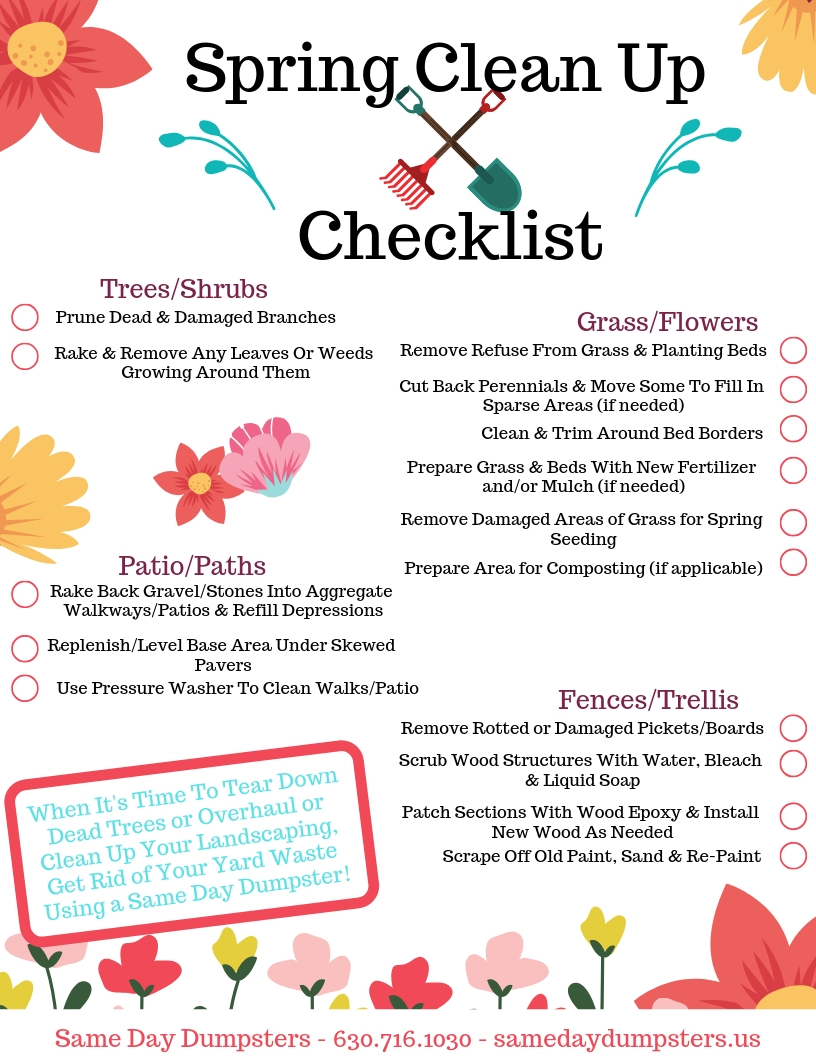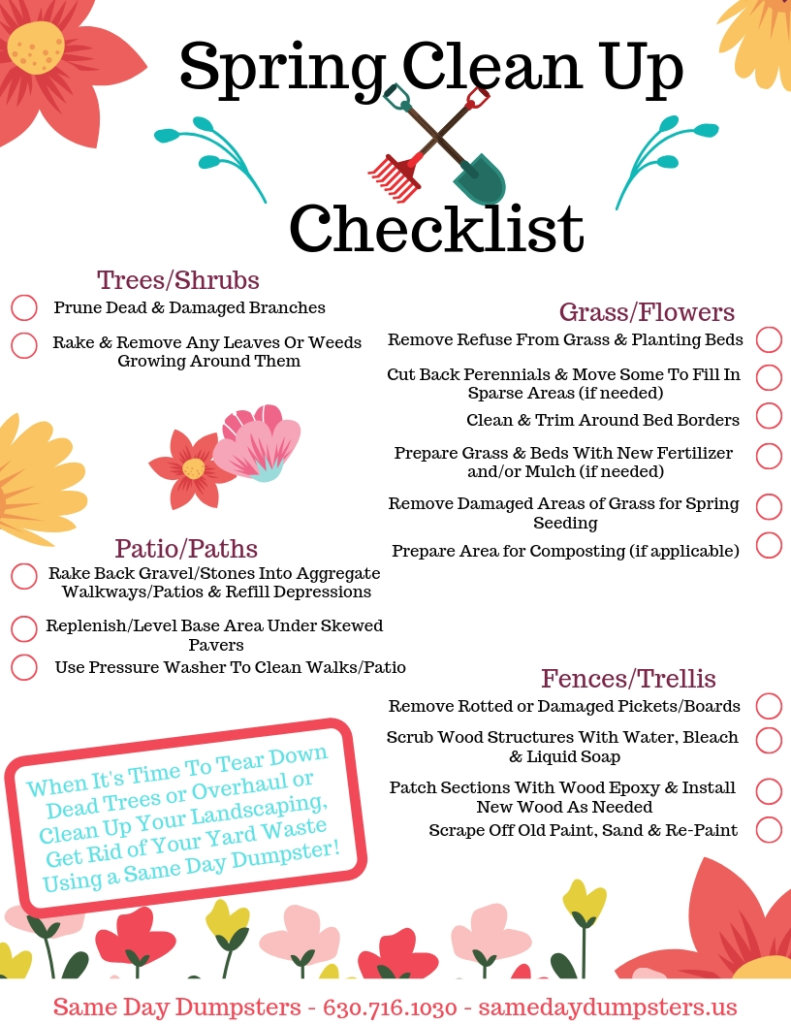 Spring Clean Up Checklist
Spring is upon us and as the warmer weather breaks, we start to plan outdoor events and shake off winter for more social interactions.  If you prep your yard, patios and walkways now, you will have far less maintenance to do this summer and have a beautiful space to entertain.  But where to start?
Here is a handy checklist from the Burr Ridge dumpster rental to help you begin to clean and prepare your yard for a little summer fun!
Trees/Shrubs
Prune Dead and Damaged Branches
Rake and Remove any Leaves or Weeds Growing Around Them
Grass/Flowers
Remove Refuse from Grass and Planting Beds
Cut Back Perennials and Move Some To Fill In Sparse Areas (if needed)
Clean and Trim Around Planting Bed and Walkway Borders
Prepare Grass and Beds with New Fertilizer and/or Mulch (if needed)
Remove Damaged Areas of Grass for Spring Seeding
Prepare an Area for Composting (if applicable)
Patio/Paths
Rake Back Gravel/Stones Into Aggregate Walkways/Patios and Refill Depressions
Replenish/Level Base Area Under Moved or Askew Paver Bricks
Use a Pressure Washer to Clean Walks/Patios
Fence/Trellis
Remove Rotted or Damaged Pickets/Boards and Lattice
Scrub Wood Structures with Water, Bleach and Liquid Soap
Patch Sections with Wood Epoxy and Install New Wood As Needed
Scrape Off Old Paint, Sand and then Re-Paint
When It's Time To Tear Down Dead Trees or Overhaul and Clean Up Your Landscaping, Get Rid Of Your Yard Waste Using a Same Day Dumpster!
Be Sure To Share This Post!