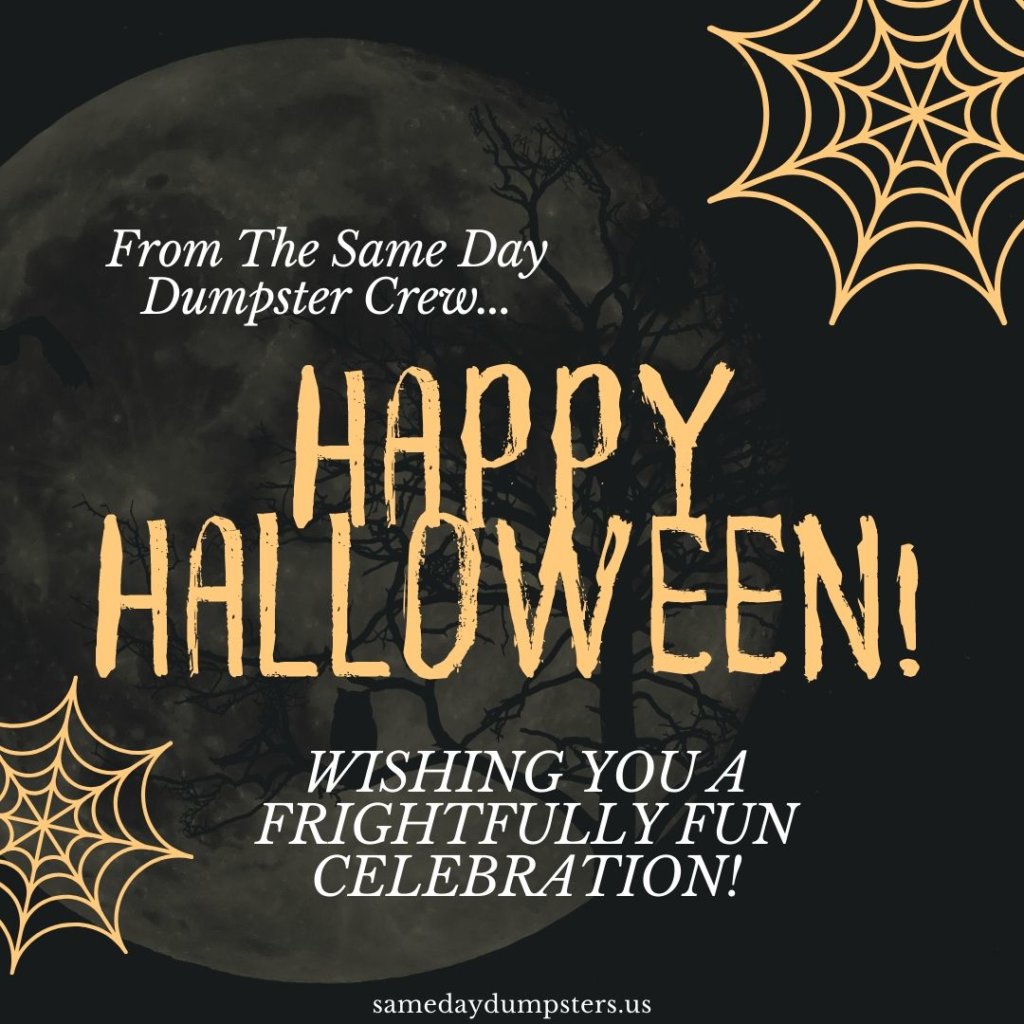 Have a SPOOKTACULAR Halloween!
From the entire Same Day Dumpsters crew, we wish you a safe and happy Halloween full of spooky fun!  Wear layers or wear your coat under your costume to protect yourself from  biting winds and to keep warm!  Check all candy before eating (kids – have a responsible adult check it), stay in groups and bring a flashlight if trick-or-treating after dark.  Enjoy your night!
Check out our guide on having a Green Halloween to reduce waste and make space.  Not only will you learn handy tips on what to do with those costumes and how to make your Halloween bash less messy, we share the best ways to handle your pumpkin after the holidays.
Every week we host Fun Fact Friday where the Same Day Dumpster Rental team shares some interesting factoids about various subjects.  Take a gander at the one we did about The Truth Behind Halloween for tidbits about the holiday itself as well as traditions such as bobbing for apples, Jack-'o-Lanterns and the mystery of Houdini!
When it's time to clean up after those Halloween parties or if you need to start making room for guests during the upcoming holidays, consider renting a trusty blue dumpster.  With a variety of sizes and the most affordable prices in Chicagoland, Same Day Dumpsters has 8 locations that provide same day delivery for all of your project and scheduling needs.  Give us a call today to see what we can do for you!
To find out how our dumpster rentals can help you, give us a call at 630.716.1030 or click here >>> Same Day Dumpsters!