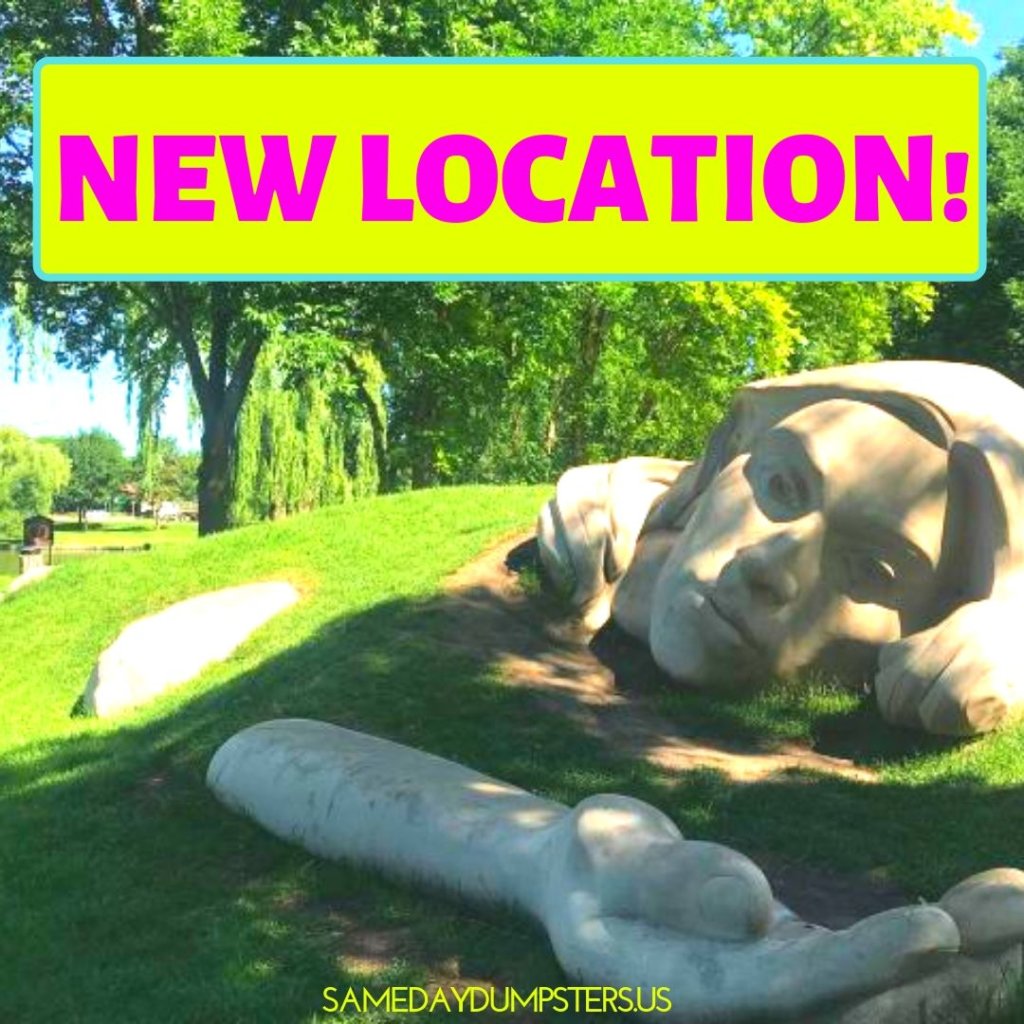 Same Day Dumpsters is Now In Schaumburg, Illinois!
Chicago is a booming metropolis surrounded by bustling and amazing suburbs.  No matter which direction you head outside of the city, you will run into some of the most historical and beautiful destinations not usually announced on a tourist map.  One of the most energetic and economically uplifting points of interest in Illinois is the majestic northern suburb of Schaumburg.  Same Day Dumpsters is proud to announce a new location and northern suburb full service stop in the village of Schaumburg!
Schaumburg, or SchaumVegas as some folks like to call her, is a place filled with all sorts of adventures.  From the beautiful paved trails and glory of Busse Lake to the hub of retail and commercial heavy-hitter homebases, this village has more to offer than meets the eye.  Some of the biggest retailers have large, impressive storefronts here and quite a few titans of industry have prominent buildings acting as a MidWest headquarters or housing a complete division.  You can shop at the sprawling Woodfield Mall by day and then travel back in time to the Middle Ages by watching knights and kings duke it out at Medieval Times.  Schaumburg is also a great place for families with tons of kid-centric fare such as parks, pools, shops, nature centers and the amazing Legoland Center.  The sense of family runs deep in this community.
As a hub of Chicago and such a family oriented village, Same Day Dumpsters knew without a doubt that opening a location here would fit in perfectly with our vision and goals.  Providing immediate access to dumpster rentals for project and emergency needs throughout the farther suburbs is crucial, especially with the unpredicatable weather in Chicagoland.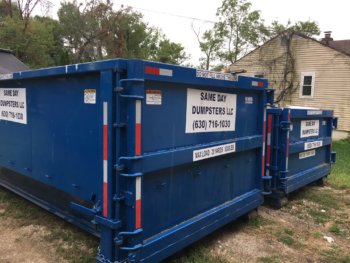 The
Schaumburg location
is in keeping with what folks have come to expect with Same Day Dumpsters.  There is still the same great service, same day delivery, competitive pricing, variety of products and our pledge to put you and your project first.
We are so excited to be a part of the bustling atmosphere of the Schaumburg community and urge you to check out some of the many things to do if you are in the neighborhood.  As the weather gets nicer, come check out some
Boomers baseball
or the Summer Farmer's Market at Trickster Gallery.  Be sure to give us a shout and keep us in mind whenever you need a trusty blue dumpster!
If you would like to rent a dumpster from our Schaumburg location or need more information about our services, please contact us today!