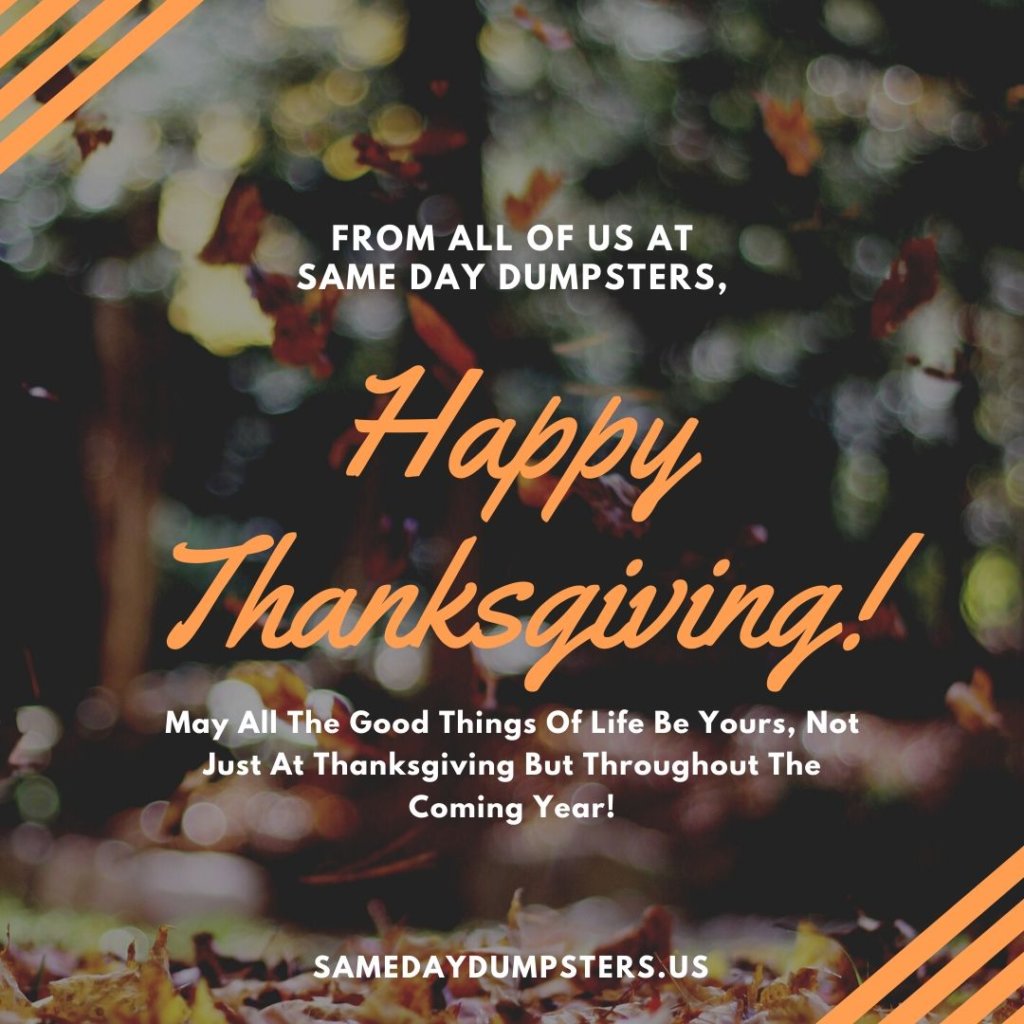 Same Day Dumpsters Would Like To Wish You And Your Family A Very Happy Thanksgiving!
While November is a time to be thankful for glad tidings, ample opportunities and good health, we wish you such bounty throughout the year as well.  We wish you, your family, friends and all you hold dear, a very splendid and enriched Thanksgiving!
Along with thick gravy and hearty turkey legs, Thanksgiving can also bring cold temperatures.  Check out our Winter Trash PSA on how to stay safe and make sure your garbage gets scooped up.  These tips can help you avoid the headaches of having your post-holiday trash make a mess of your yard or get bypassed by waste management!
Thanksgiving is often associated with huge, plentiful feasts that can leave us near bursting for days on end but how can you avoid wasting all of that yummy?  Check out our quick tips on How To Reduce Food Waste to make the most of your turkey day leftovers!
Once you've recuperated from all of the wonderful festivities, you may realize that the holiday season is bringing those out of town guests and large parties into your crowded living space.  When it's time to clean out the junk, consider renting a dumpster.  With same day delivery, affordable rates and a variety of sizes for your needs, you can have your home ready for candy cane season in no time!
To find out how our dumpster rentals can help you, give us a call at 630.716.1030 or click here >>> Same Day Dumpsters!