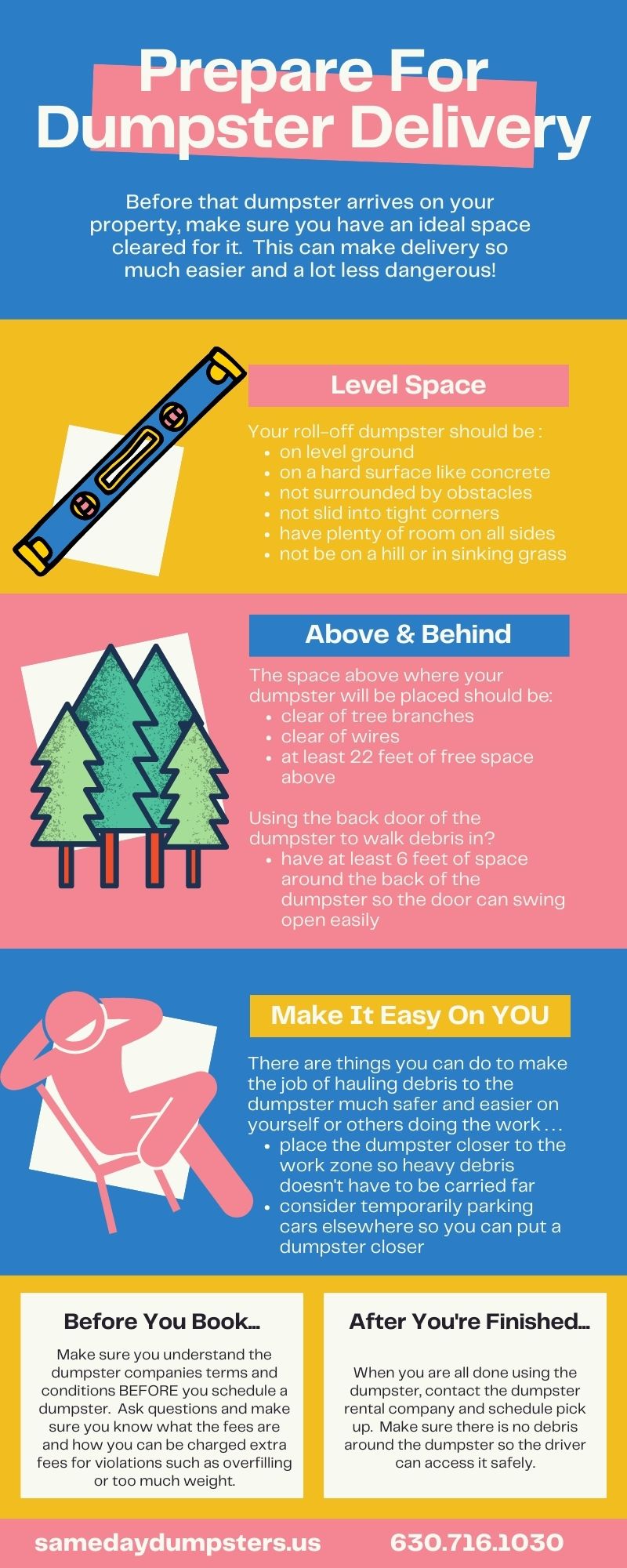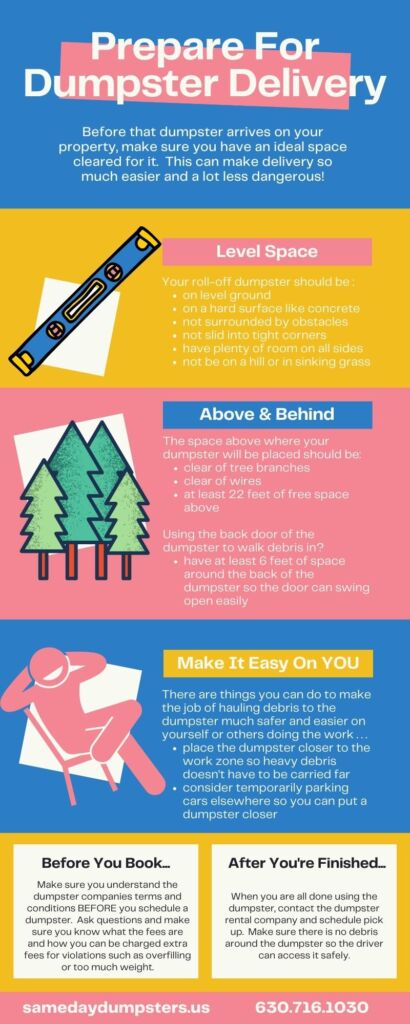 Prepare For Dumpster Delivery
Before that dumpster arrives on your property, make sure you have an ideal space cleared for it. This can make delivery so much easier and a lot less dangerous!
Level Space
Your roll-off dumpster should be :
on level ground
on a hard surface like concrete
not surrounded by obstacles
not slid into tight corners
have plenty of room on all sides
not be on a hill or in sinking grass
Above & Behind
The space above where your dumpster will be placed should be:
clear of tree branches
clear of wires
at least 22 feet of free space above
Using the back door of the dumpster to walk debris in?
have at least 6 feet of space around the back of the dumpster so the door can swing open easily
Make It Easy On YOU
There are things you can do to make the job of hauling debris to the dumpster much safer and easier on yourself or others doing the work . . .
place the dumpster closer to the work zone so heavy debris doesn't have to be carried far
consider temporarily parking cars elsewhere so you can put a dumpster closer
Before You Book…
Make sure you understand the dumpster companies terms and conditions BEFORE you schedule a dumpster. Ask questions and make sure you know what the fees are and how you can be charged extra fees for violations such as overfilling or too much weight.
After You're Finished…
When you are all done using the dumpster, contact the dumpster rental company and schedule pick up. Make sure there is no debris around the dumpster so the driver can access it safely.
Call Our Burr Ridge Office At 630.716.1030 To Serve All Of Your Dumpster Rental Needs!