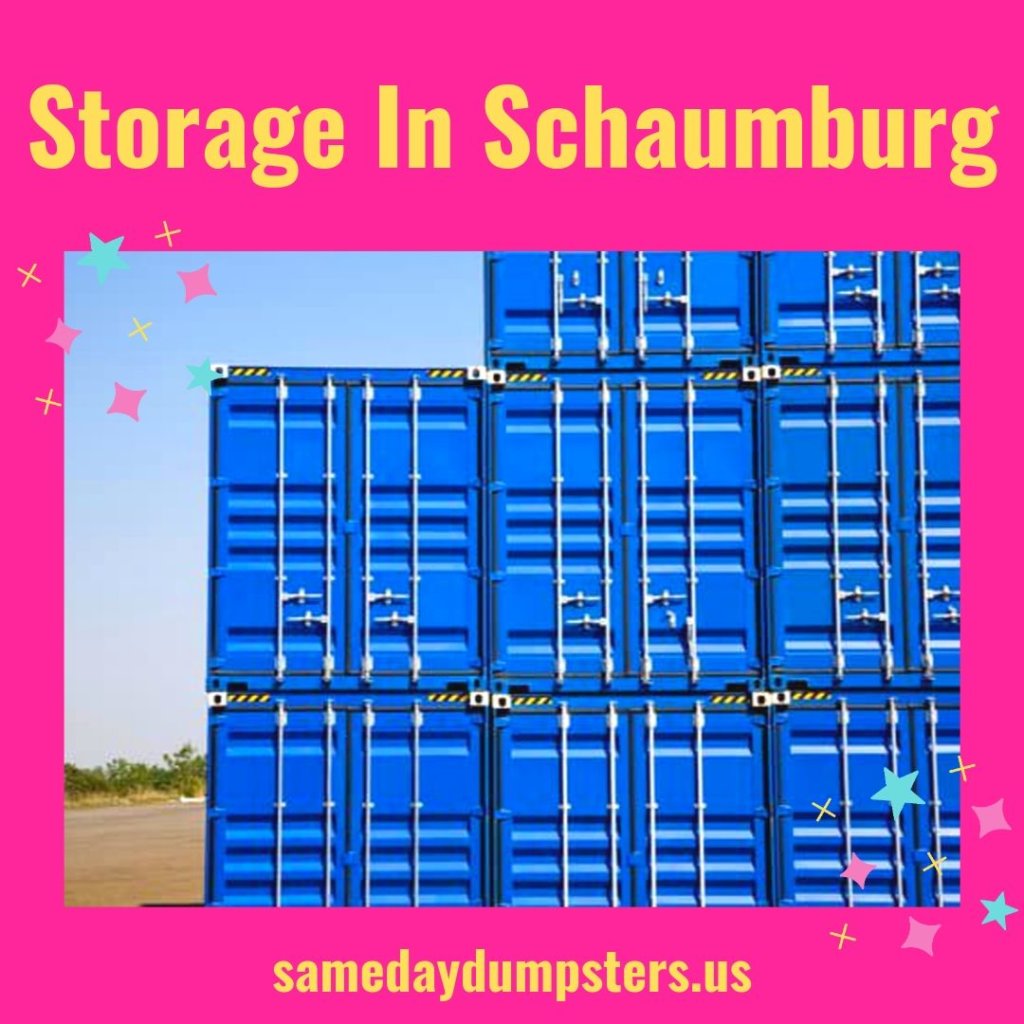 Storage Rentals Available in Schaumburg!
Our Same Day Dumpsters location in Schaumburg, Illinois offers top-quality storage rental containers at amazing prices.  These steel containers provide unbeatable durability, security and ease of transport for all of your storage needs.  Whether you are a homeowner looking to pack up all of those Halloween animatronics or a business needing a little extra on-site storage space, our containers can handle your specific requirements.
What are the benefits of storage containers in Schaumburg?
Ease of Access – Access your items whenever you need to without wasting gas or loads of time.
Security – You have ultimate control over security of your items.  Locks, cameras, lighting – you decide where it goes and how to protect it instead of trusting strangers to do it for you.
Versatility – Store when you need to and never be held to strict timetables.
Durable – As bad as the weather can be, your items will stay safe, sound and dry.
Transport – One huge advantage of using a portable storage container is that you can easily transport them to other locations, no matter the distance.
Your time is valuable.  Instead of wasting it on trips to a storage facility, transporting your container to an off-site storage facility or settling for space that is too big or too small, choosing a portable storage option is a more economical choice.  What storage option you choose will be determined by the needs of your specific project.  If you only have a few things that need a temporary home, portable storage containers might not be the best fit.  It will all depend on what you hope to accomplish, how much you need to store, if you have space to host a container and how much you need access to your stored items.
Our Schaumburg storage containers are an affordable, reliable solution for short-term or long-term rentals.  With skilled professionals ready to answer your questions and help determine the best storage option for you, we take the stress off of your shoulders.  Proudly serving the Schaumburg and Chicagoland area, Same Day Dumpsters is ready to help!
To find out how our new storage container can help you,  give us a call at 630.716.1030 or click here >>> Same Day Storage Solutions!