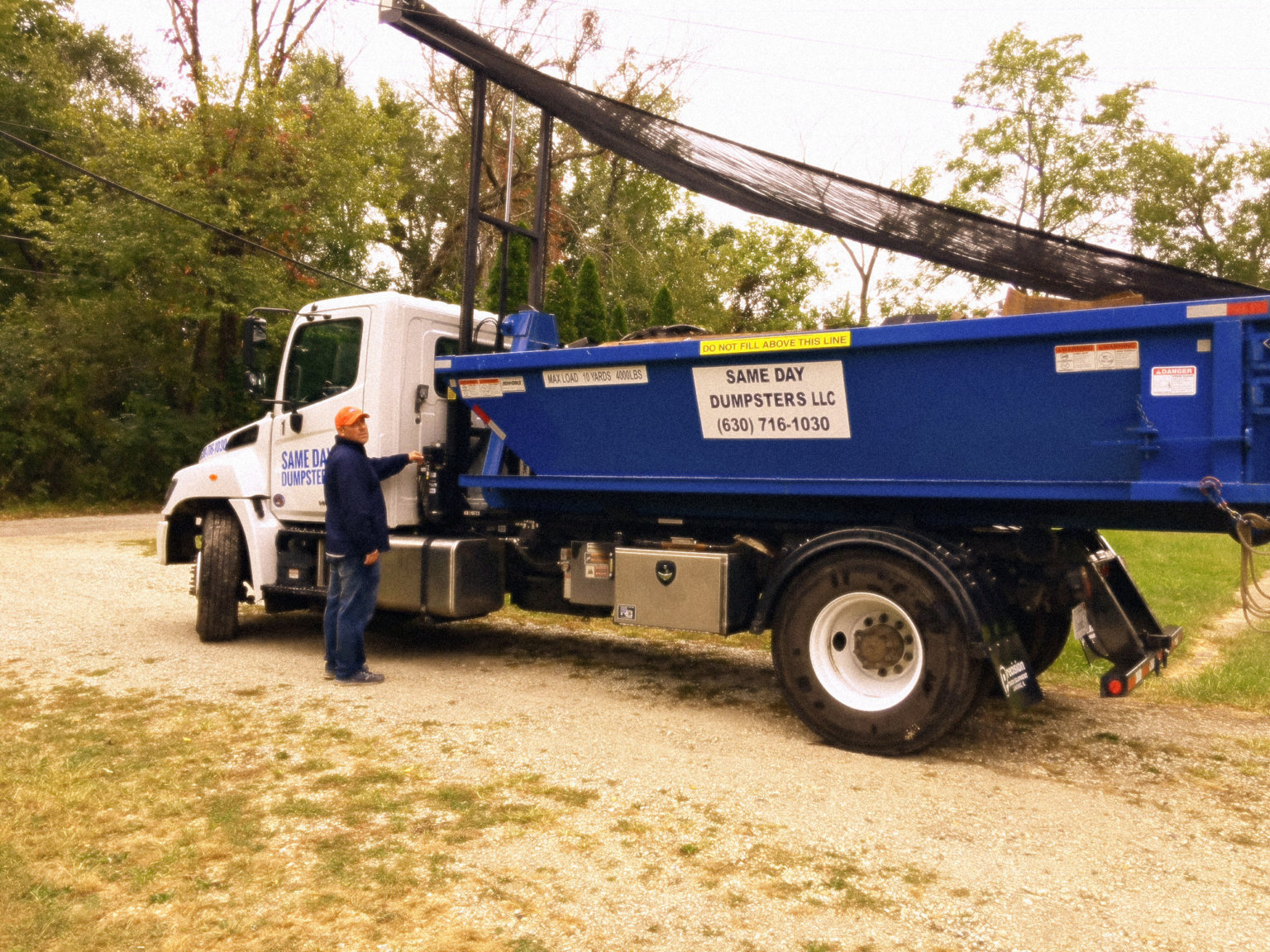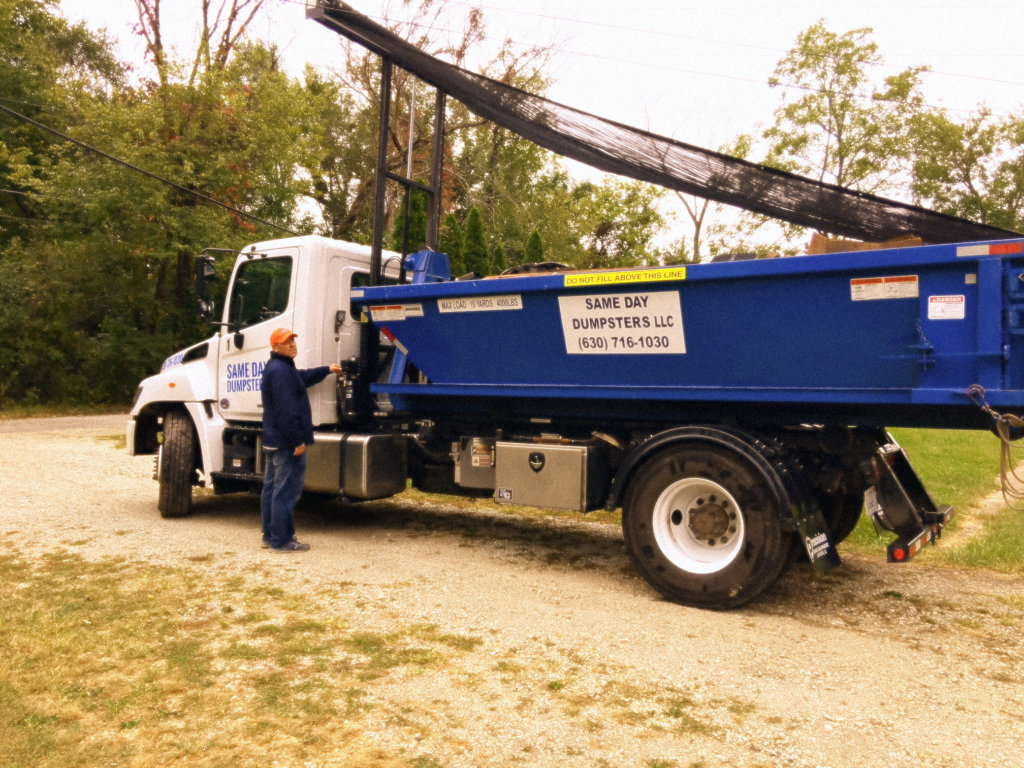 Not every dumpster rental service is created equal.  While they may have the same type of materials, there are quite a few factors to consider when choosing the right company to help you complete your project.  By asking yourself the questions below, you should be able to make the best decision for your project, your budget and your sanity.
Do they have a variety of products?
Are you able to communicate with them?
What about extra fees and scheduling a pick up?
What can you put in that dumpster?
How long can you keep your dumpster?
Are They Professional?
This pertains to how the business and employees conduct themselves.  Are they courteous and polite or rude and unwilling to answer your questions?  How a company and its representatives treat you is a huge indicator of what experience you will have renting a dumpster from them.  Usually you can not gauge this until you start working with a business but many times you can tell by how they interact with you on the phone by how serious they react to your project or emergency and if they are informative and thoroughly answer your questions.
Do They Have A Variety Of Products?
Some dumpster rental companies only deal with large construction projects and only offer 40 yard dumpsters.  If the information for dumpster sizes is not on their website or in their marketing literature, just ask them.  Ideally you want to work with a company that can offer you 3 or 4 different sizes in dumpsters so you know that, no matter what kind of project you work on or if your project ends up becoming bigger than you expected, they will have a dumpster for what you need.  If you end up calling to ask them, you also have an opportunity to hear how professional they are and how they treat their clients.
What Is Their Availability?
If the dumpster rental company keeps suggesting a 30 yard dumpster for your small landscaping job, they may have run out of product or only specialize in renting large dumpsters.  This applies not only to their dumpsters but to the company as well.  Can you never reach them or do they never seem to be open when you need them?  This is a huge factor to consider if you have an emergency and need assistance immediately or are facing time limits.  A well-established company will likely have plenty of resources available to its customers and be ready when you need them.
Are You Able To Communicate With Them?
Establishing a simple line of communication and having great customer service are crucial when renting a dumpster because projects can turn out differently or have variables in play.  Having a company that is willing to work with you and make sure all unexpected events are accounted for or handled well make all the difference.
Are you able to reach them on the phone?
Do they answer your questions promptly and with confidence?
Do they keep their promises of delivery times?
Do they follow up with you if they need to find out an answer?
Are their locations easily accessible?
There may be things you can't experience until you work with them but, in the meantime, you can scroll reviews or customer testimonials online.  Don't be afraid to ask every question you can until you are comfortable.  You are the one spending the money.  A good dumpster rental company has no problem addressing any and all concerns and with making sure you are completely confident in your decision.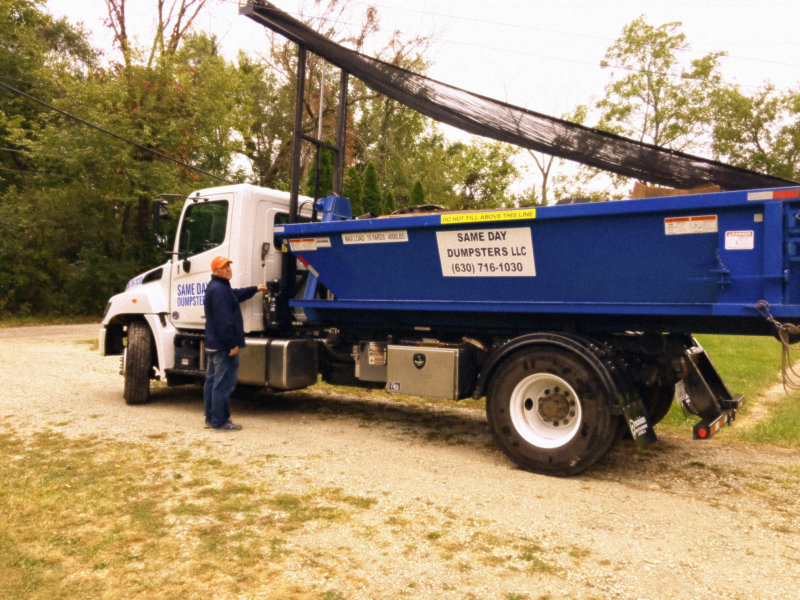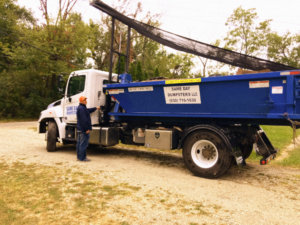 Do They Charge A Flat Fee?
Some companies charge by the ton, which is called Variable Rate pricing.  In this circumstance, you don't know the total until the dumpster is hauled away and the final bill comes.   The advantage to this pricing is if you know exactly how much debris you will have.  In some circumstances, this ends up to be a cheaper option.
Flat Fee pricing is when you are charged one standard fee for the rental and pick up.  The advantage to this is that you know the total you will pay beforehand and can adjust your project budget to account for it.  By not overfilling your dumpster and staying well within the posted lines and limits printed on your dumpster, you can save even more money.  Most people prefer Flat Fee pricing.
What About Extra Fees And Scheduling A Pick Up?
A reputable dumpster rental company should inform you of any extra fees you may be liable for up front.  These fees only happen if certain violations occur.
Typical Extra Fees:
Hazardous Materials – If you put prohibited items into the dumpster such as oils, paints, car batteries, etc.
Overfill – If you exceed your dumpster's weight limit or leave piles of trash around the dumpster that the driver has to load.
Extension / Late – If you go beyond your rental period.
Trip Charge – If the driver can not pick up the dumpster due to some sort of obstruction.  Also known as a "wasted trip".
As far as pick ups, many companies require you to call them and schedule the dumpster to be picked up when you are finished.  Some people assume the company will automatically come at the end of their rental period and pick it up.  This is often NOT the case and they end up being charged late fees.  ALWAYS ask the company prior to starting your rental so you know if scheduling a pick up is your responsibility.
What Can You Put In That Dumpster?
Believe it or not, there is a list of prohibited items that can not be discarded into a dumpster rental.  You can see a list of the prohibited items HERE.  Some dumpster rental companies will take certain items for an extra fee or may make an exception on something.  ALWAYS ASK.  They can give you more information on what they might take and can provide you with a complete list of prohibited materials.
How Long Can You Keep Your Dumpster?
This can potentially have two answers.  First and foremost is how long your dumpster rental company is allowing you for your rental period.  They should tell you the length of your rental and when you need to consider scheduling your pick up.  Second, you should find out from your village or township if they have any limitations on how long a dumpster can be on your property.  They may have a much shorter time frame for you to be allowed to use your dumpster.  Call your village hall or township office for more details.
Luckily, finding an honest, reputable dumpster rental company isn't impossible.  You can go based off of family or friend recommendations, check online reviews or simply call the company directly and see for yourself.  By keeping these key factors in mind, you are armed with the knowledge to choose the best option for you and your project.  If you want to see how Same Day Dumpsters measures up to this list, just give us a call.