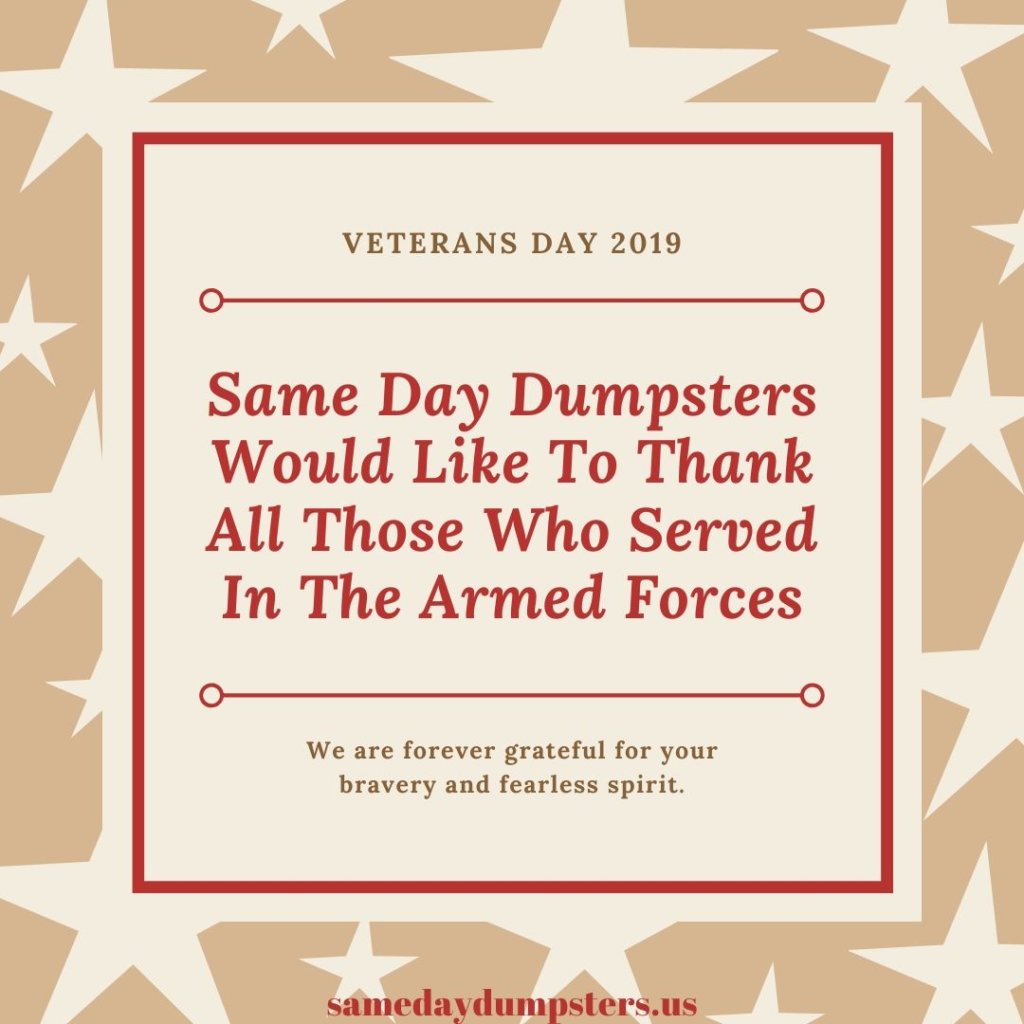 Those Who Live In Freedom Will Always Be Grateful To Those Who Helped Preserve It
Many folks recognize this federal holiday as a time to recognize the sacrifices of those who served in the armed forces but what does Veterans Day truly stand for aside from time off from work and school?  Here are a few fast facts about Veterans Day…
Veterans Day is NOT the same as Memorial Day.  Memorial Day honors those who have fallen or been wounded in battle while Veterans Day honors all those who have served in the Armed Forces.
Veterans Day was originally Armistice Day, which commemorated the end of World War I.  Peace was signed in the 11th hour on the 11th day in the 11th month of 1918.  Ending the largest war the world had seen at that point, it became a holiday to celebrate those who fought.  Once other battles of epic proportions occurred, such as World War II, the Korean War, Congress amended the day to honor American vets of all wars.
There is NO apostrophe in Veterans.  An apostrophe shows possession and the day belongs to all veterans, not one.
Because World War I wasn't just an American event, other countries hold their own ceremonies to honor their troops who fought in the Great War.  Canada, Great Britain and Australia call it Remembrance Day and the Aussies celebrate it more like Memorial Day.  Our True North kin celebrate in much the same fashion that we do except they wear red poppy flowers to honor the dead.  In Great Britain, they observe on the Sunday closest to November 11th with parades, events and two minutes of silence in London to honor the dead.
Same Day Dumpsters would like to honor all those who served in the Armed Forces – living and deceased – and offer our warmest and most humble gratitude for the sacrifices they made.
To find out how our dumpster rentals can help you, give us a call at 630.716.1030 or click here >>> Same Day Dumpsters!