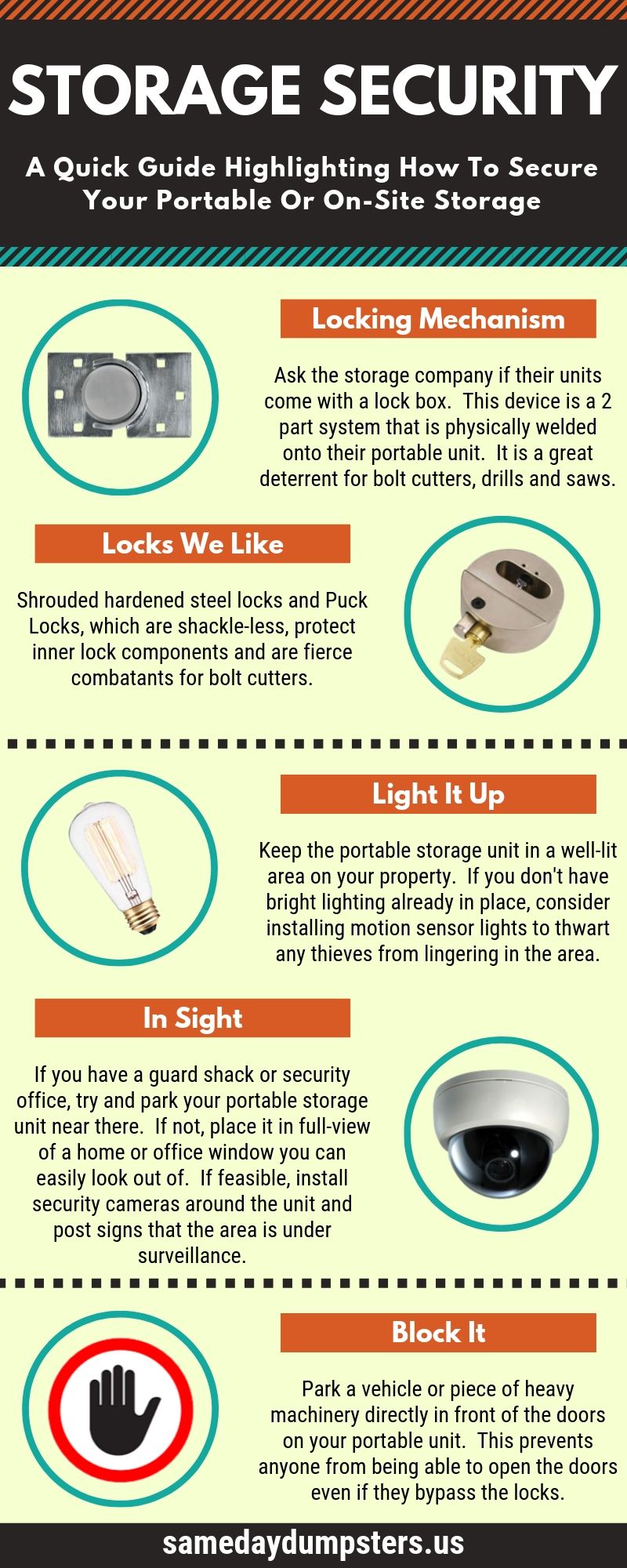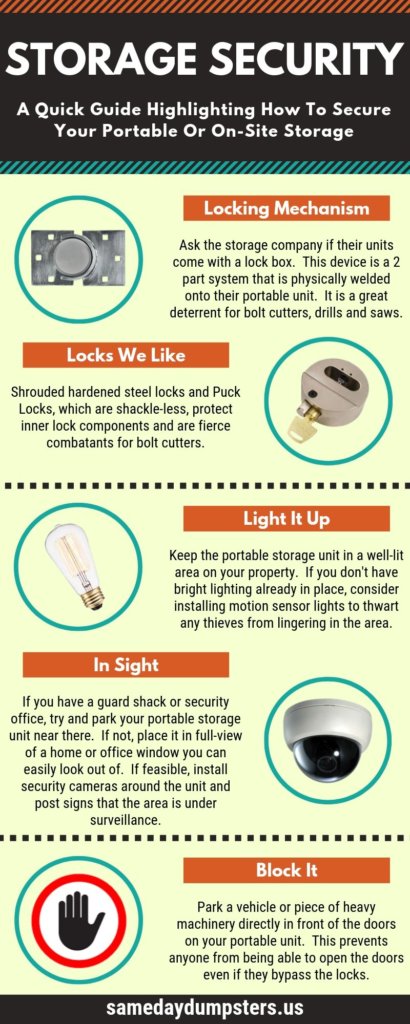 Storage Security
A Quick Guide Highlighting How To Secure Your Portable Or On-Site Storage
Locking Mechanism – Ask the storage company if their units come with a lock box.  This device is a 2 part system that is physically welded onto their portable unit.  It is a great deterrent for bolt cutters, drills and saws.
Locks We Like – Shrouded hardened steel locks and Puck Locks, which are shackle-less, protect inner lock components and are fierce combatants for bolt cutters.
Light It Up – Keep the portable storage unit in a well-lit area on your property.  If you don't have bright lighting already in place, consider installing motion sensor lights to thwart any thieves from lingering in the area.
In Sight – If you have a guard shack or security office, try and park your portable storage unit near there.  If not, place it in full-view of a home or office window you can easily look out of.  If feasible, install security cameras around the unit and post signs that the area is under surveillance.
Block It – Park a vehicle or piece of heavy machinery directly in front of the doors on your portable unit.  This prevents anyone from being able to open the doors even if they bypass the locks.
For tips on what you can use a portable storage unit for, check out What Can You Use Portable Storage For?
For Your Convenience, We Have 8 Locations To Serve All Of Your Portable Storage Container Needs!
Dumpsters in Elk Grove Village
Bolingbrook Same Day Dumpster Rentals
Dumpsters for Rent in Hickory Hills