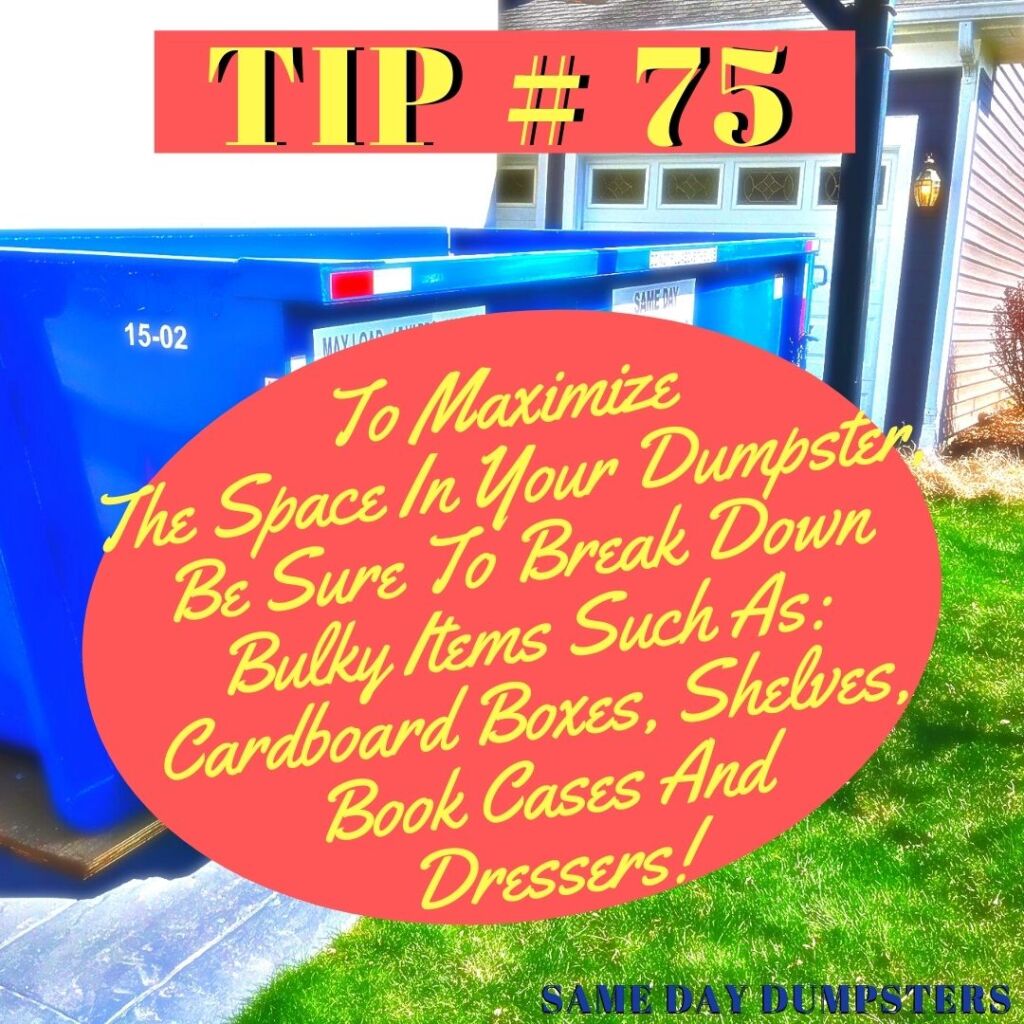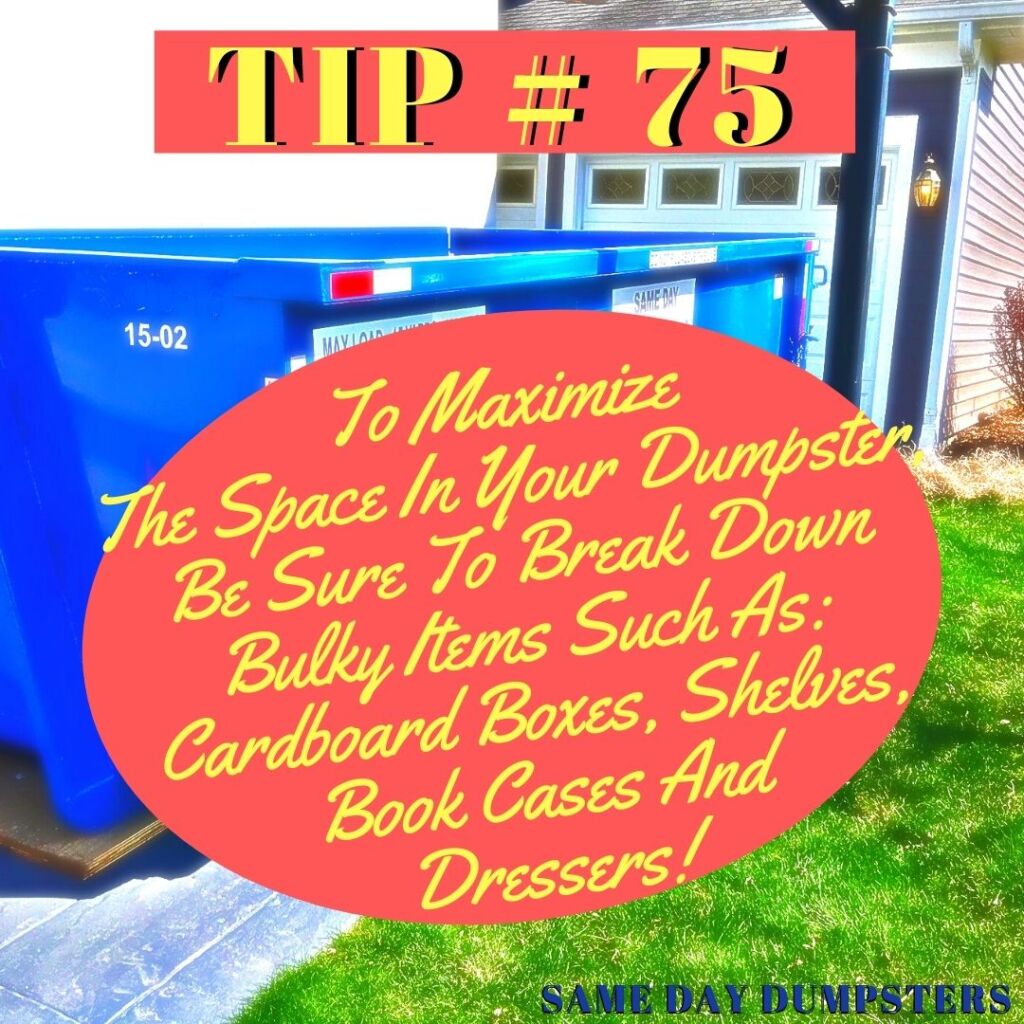 To Maximize The Space In Your Dumpster, Be Sure To Break Down Bulky Items Such As: Cardboard Boxes, Shelves, Book Cases And Dressers!
It doesn't matter if you're cleaning out your attic or have demolition from remodeling a guest bathroom, if you break down bulky, heavy items, you can make much more room inside your roll-off dumpster rental.
By breaking down these items, you can create extra space for more debris.  This is helpful to keep your debris load below the overfill lines so you don't incur extra charges.  If you have debris falling out everywhere or exceed weight requirements and fill lines, the dumpster rental company can charge you additional fees.  It's often a safety issue – putting drivers and pedestrians at risk when trying to move the load – and is illegal in many states.  Freeing up space is also ideal if you discover a project produces more debris than you had initially predicted or if you decide to add on additional work last minute.  That extra space could save you from having to rent another dumpster.
What items can be broken down?
Dressers
Bathroom Vanities
Kitchen Cabinets
Book Cases
Shelving Units
Entertainment Centers
Boxes and Other Packaging
And Much More!
If it can be taken apart to create less space, do it.  This reduces air pockets in your dumpster, allowing much more debris to be put in and keep you from having to shell out cash for an additional dumpster.