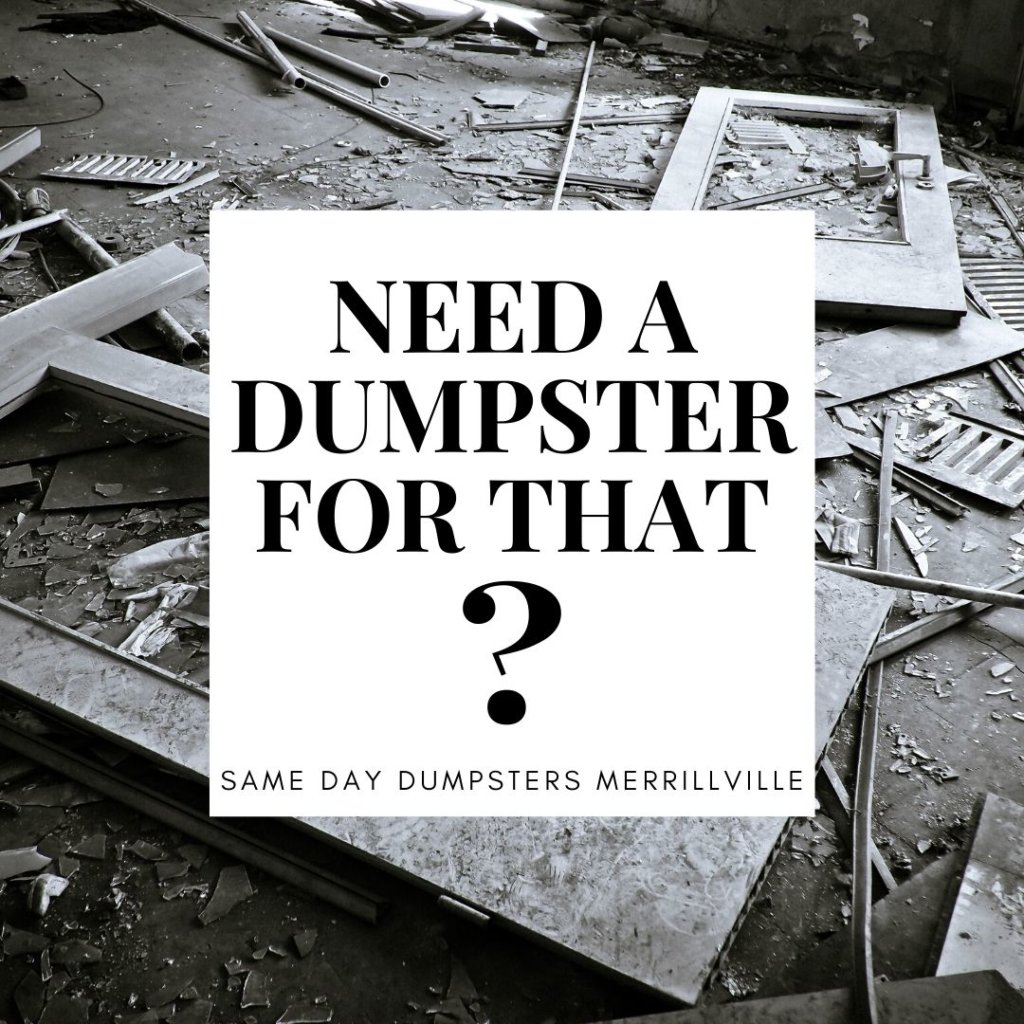 How many times have you driven by a dumpster and wondered what kind of construction was happening to that property?
It may shock you to know that it might not be a home improvement project at all!  While the largest percentage of rentals does go to construction sites or for homeowners in need of renovations and a new roof, there are quite a few people who need one for an entirely different purpose.  Take a look at some of the reasons you might just need a dumpster rental…
REMODELING/RENOVATIONS
– The typical purpose for most dumpster rentals.  That 1965 Avocado Green kitchen might have been all the rage when Dick Van Dyke ruled the tube but you might just be ready to rip it out and start fresh.
FLOODING/EMERGENCIES
– It happens when you least expect it.  Whether by Mother Nature or a busted water pipe, you may just need to clear out all of that soaked and ruined stuff fast.
NATURAL DISASTERS – Yep.  Sometimes Mother Nature likes to throw your tree onto your roof.  She's quite fiesty.  Toss the damage into a dumpster and have it hauled away quickly and without fuss.
LANDSCAPING – Dead trees and overgrown thorn bushes might not be the look you're going for.  In that case, you can get rid of the headache once and for all and not have to worry about having too much for yard waste services to handle.
PROHIBITED ITEMS
– Your garbage man can NOT take all of the treasures you leave him.  It might require a small dumpster to get rid of.
OFFICE CLEAN OUT
– A clutter-free space and new equipment, furniture or fixtures help keep employees productive.  Maybe it's time to get rid of run-down, less efficient models and spruce things up.  Just say NO to cat videos.
SPRING CLEANING/JUNK REMOVAL
– Hard as it is to believe, it's time to get rid of that chair held together by duct tape.  Or perhaps you'd like to finally park your car in the garage after all of these years.  If it holds no sentimental or collectible value and you haven't used it in a year, say goodbye.
MOVING
– Lighten your load by tossing the junk.  You know which items I'm talking about.
NEW ADDITIONS/GUESTS –  Aunt Edna can't spend the holidays sleeping on top of your beanie baby collection.  Clear out the clutter and free up space for family, friends or that new little bundle of joy.
EVENTS/PARTIES
– Be it a community event or block party, you know you don't want to haul trash to multiple bins.  Garbage stinks.  Literally.
While these are some of the most popular reasons for booking a dumpster, it still doesn't cover them all.  No matter how great your need or how big your trash, there's a dumpster rental for that.  With same day delivery, affordable rates and a variety of sizes to choose from, Same Day Dumpsters has you covered.  Call us today to find out how you can benefit from a dumpster and finally finish those long-forgotten projects.
Same Day Dumpsters LLC
8300 Broadway, Merrillville, IN.
219.895.0599
If you would like to rent a dumpster or need more information about our services, please contact us today!