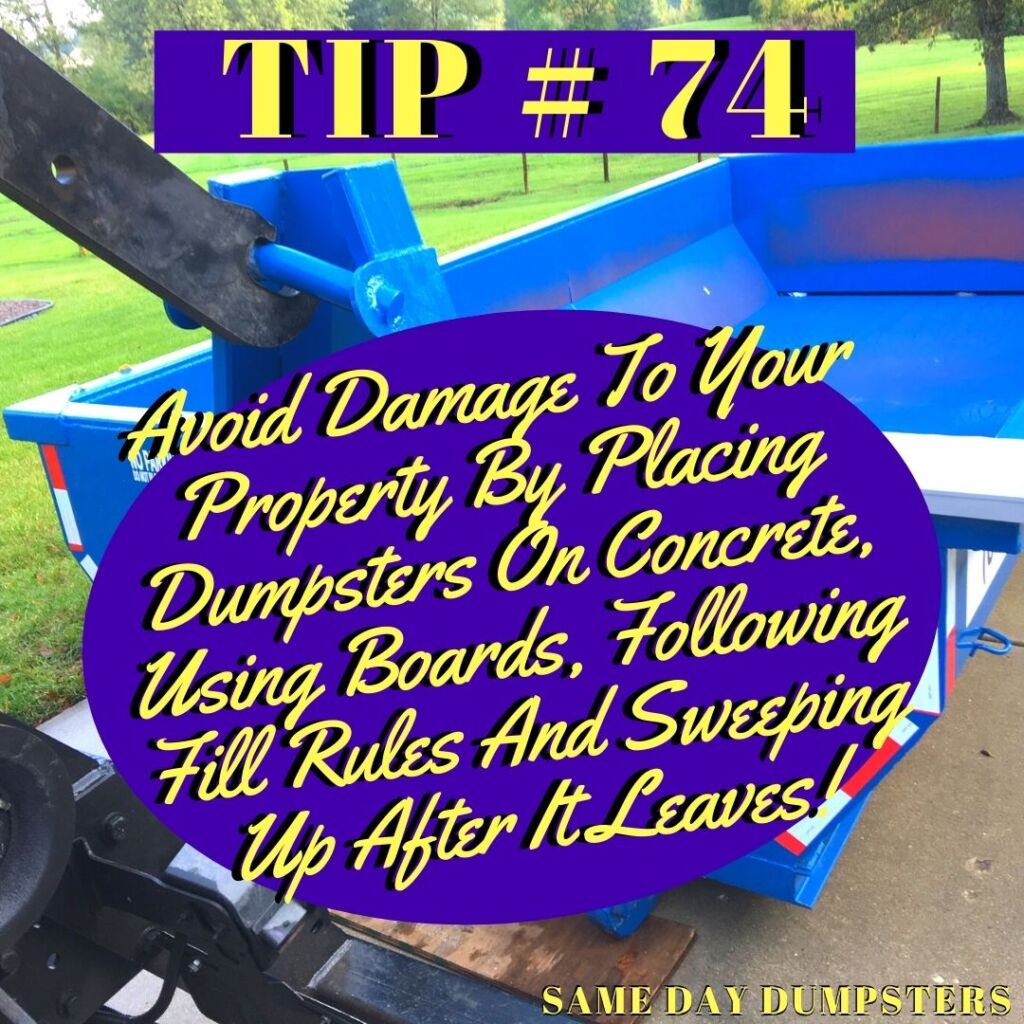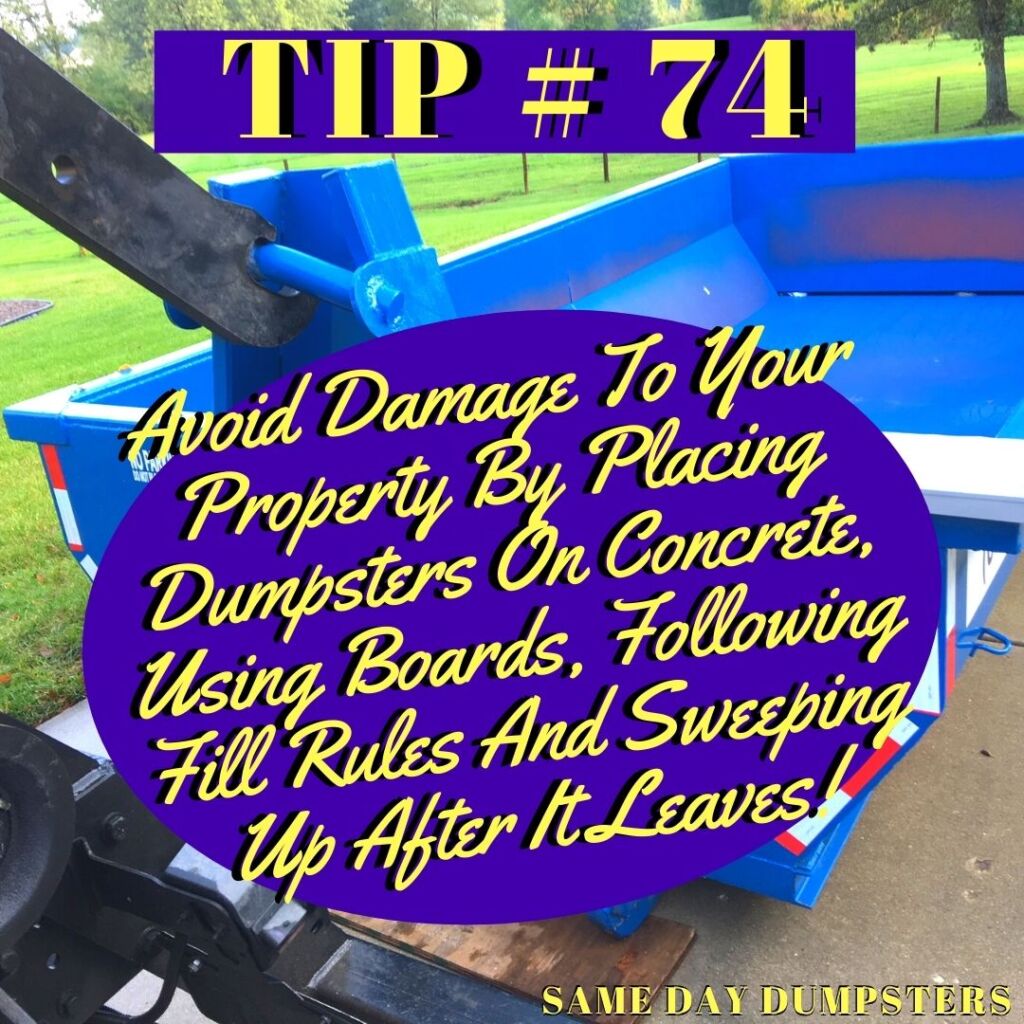 Avoid Damage To Your Property By Placing Dumpsters On Concrete, Using Boards, Following Fill Rules And Sweeping Up After It Leaves.
While the topic may sound scary, it truly isn't something to worry about.  The chances of a roll-off dumpster causing damage to your driveway or property is quite small, especially if you use a reputable company.  Even though it's highly unlikely your concrete driveway would succumb to the stress of a dumpster, it's always better to be safe than sorry.
Level Concrete – It's extremely rare for a heavy dumpster to cause damage to concrete.  This is why the ideal placement for a dumpster rental is either a concrete driveway or the street in front of your property.  Concrete is dense enough to hold a dumpster and the added weight of debris thrown into it.
If you can help it, never place a dumpster on grass.  It can sink into the soft ground or tear the grass off.
Dumpsters CAN go on asphalt driveways IF they are strong enough and dry.  If it isn't, it can suffer surface damage or impressions.  Also, if using an asphalt space, make sure the dumpster is in a shaded area.  The heat of a burning sun can warm the asphalt causing the dumpster to sink in leaving impressions and damaging the surface.  It might also be a good idea to place wood under the corners to aid in weight disbursement.
Wood Sheets – To prevent scratches or cracks, it's wise to place plywood sheets or 2x4s underneath the dumpster.  This keeps a protective layer in between the metal dumpster and your driveway.
Ask your dumpster rental company before you book if they provide wood sheathing for protection.  Many companies automatically place protection down first but it's always a good idea to ask prior to scheduling.  This way, if the company does NOT provide this, you can decide if it's worth it to place your own down or go with another dumpster rental service.
Fill Guidelines – It's important to always follow fill guidelines on your dumpster.  Overfilling it/exceeding the weight limit will put added stress onto your driveway surface, which can certainly increase the risk of damage.  Be sure to stay within the suggested limits and below fill lines that are posted on the sides of the dumpster.  You can also ask the company before booking about their rules and fill/weight suggestions.
Sweep Up – Once the dumpster service hauls your full rental away, it's a good idea to sweep the area.  This way you clean up any loose debris that may have fallen out and can ruin vehicle tires or poise severe safety risks to children and pets.  Items like nails, wood, glass and paint chips can be easily broom swept.
Using as much protection as possible before, during and after a dumpster rental is a great way to keep your property intact and people and pets safe.