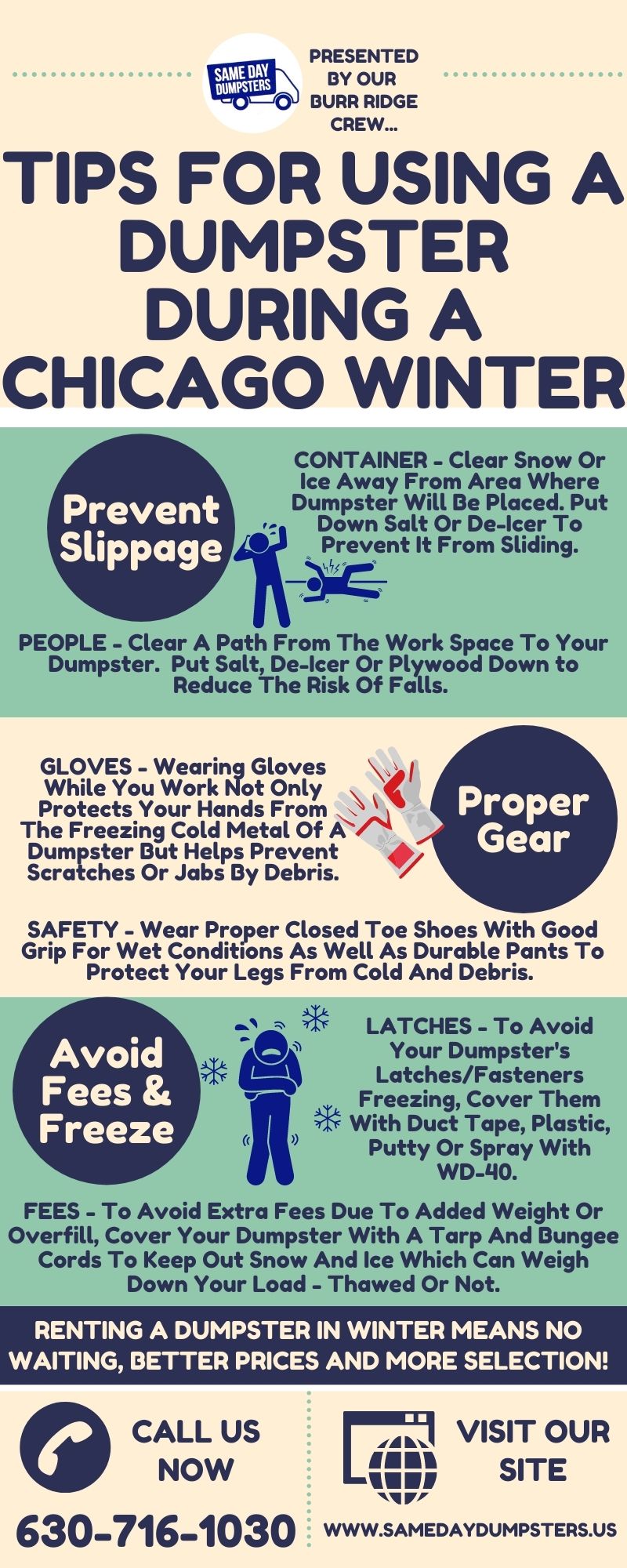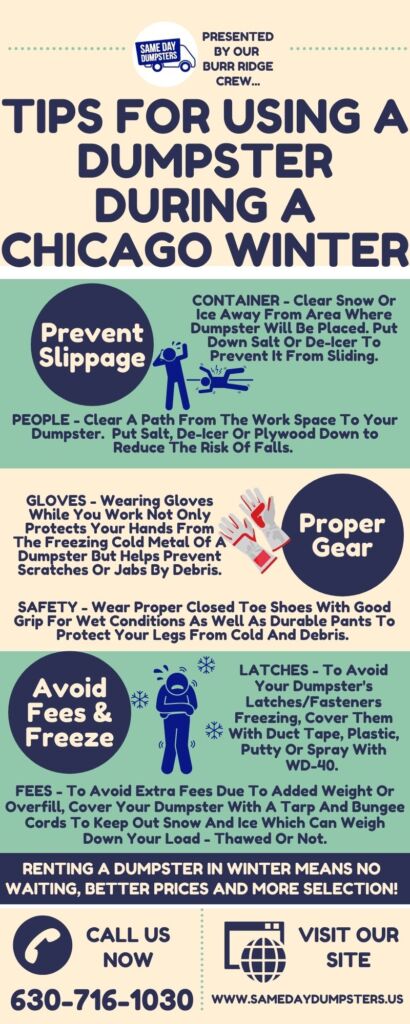 Tips For Using A Dumpster During A Chicago Winter
PREVENT SLIPPAGE
For Containers – Clear Snow Or Ice Away From Area Where Dumpster Will Be Placed. Put Down Salt Or De-Icer To Prevent It From Sliding.
For People – Clear A Path From The Work Space To Your Dumpster. Put Salt, De-Icer Or Plywood Down to Reduce The Risk Of Falls.
PROPER GEAR
Wearing Gloves While You Work Not Only Protects Your Hands From The Freezing Cold Metal Of A Dumpster But Helps Prevent Scratches Or Jabs By Debris.
Wear Proper Closed Toe Shoes With Good Grip For Wet Conditions As Well As Durable Pants To Protect Your Legs From Cold And Debris.
AVOID FEES AND FREEZE
To Avoid Your Dumpster's Latches/Fasteners Freezing, Cover Them With Duct Tape, Plastic, Putty Or Spray With WD-40.
To Avoid Extra Fees Due To Added Weight Or Overfill, Cover Your Dumpster With A Tarp And Bungee Cords To Keep Out Snow And Ice Which Can Weigh Down Your Load – Thawed Or Not.
Renting a dumpster in winter means no waiting, better prices and more selection!
Call Our Burr Ridge Office At 630.716.1030 To Serve All Of Your Dumpster Rental Needs!