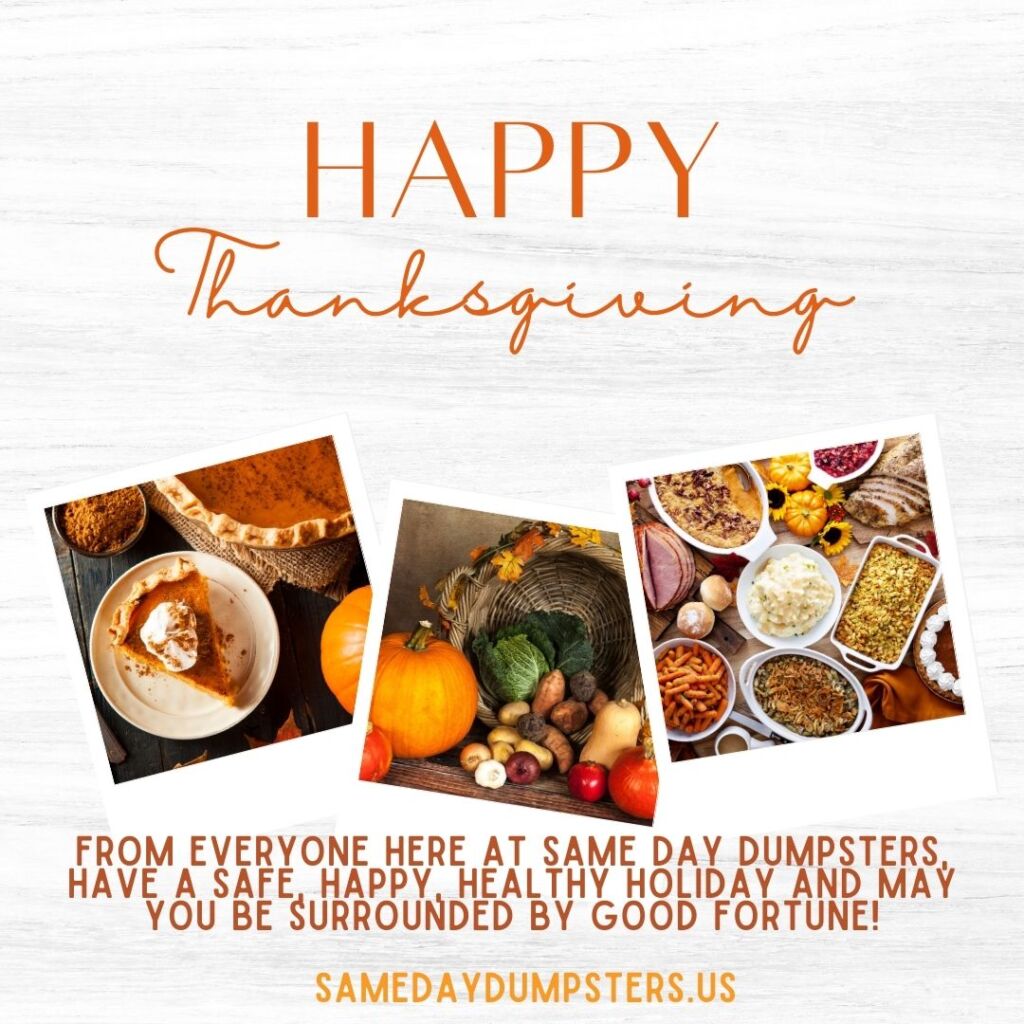 Hope that you're surrounded with abundance and love from dear ones during this festive season!
Some folks enjoy the juicy turkey and stuffing; others enjoy the laughter and excitement; no matter how you celebrate and why, Thanksgiving is a time for appreciation and gratefulness at the blessings we do have.  As we close out what will go down in history as one of the craziest years of all time, everyone here at Same Day Dumpsters would like to wish nothing but peace, goodwill and blessings to you and your loved ones.
Whether you have to clear out space for relatives or your basement floods and leaves behind considerable damage, winter is actually one of the best times to rent a dumpster.  Avoiding the hassle and the crowds, you may have more to gain by taking care of those household projects in the off season.  Take a look at Why Renting A Dumpster In Winter Is Awesome!
Something that you don't need while you feast and make merry is to worry about wasting money.  With this handy guide on How To Avoid Extra Fees, you can successfully rent a dumpster to get the job done – NOT to waste your hard-earned dough.  'Tis the season to check those projects off of your list and get back to making memories with friends and family.
From remodeling projects for the holidays to making space for all of the new gadgets you're about to receive, you may just need to rent a dumpster.  With quick pick up and delivery, high quality equipment and a wide variety of sizes to suit your wishes, there's a reason why customers continue to use Same Day Dumpsters year after year.  Our trusty blue dumpsters can handle any project, big or small, and are delivered fast – no fuss, no muss, no headaches.  Give us a call today to find out how we can help you make the most of this Chicago winter!
To speak with our Burr Ridge Same Day Dumpsters Rental specialists about booking a dumpster, call 630.716.1030 today!