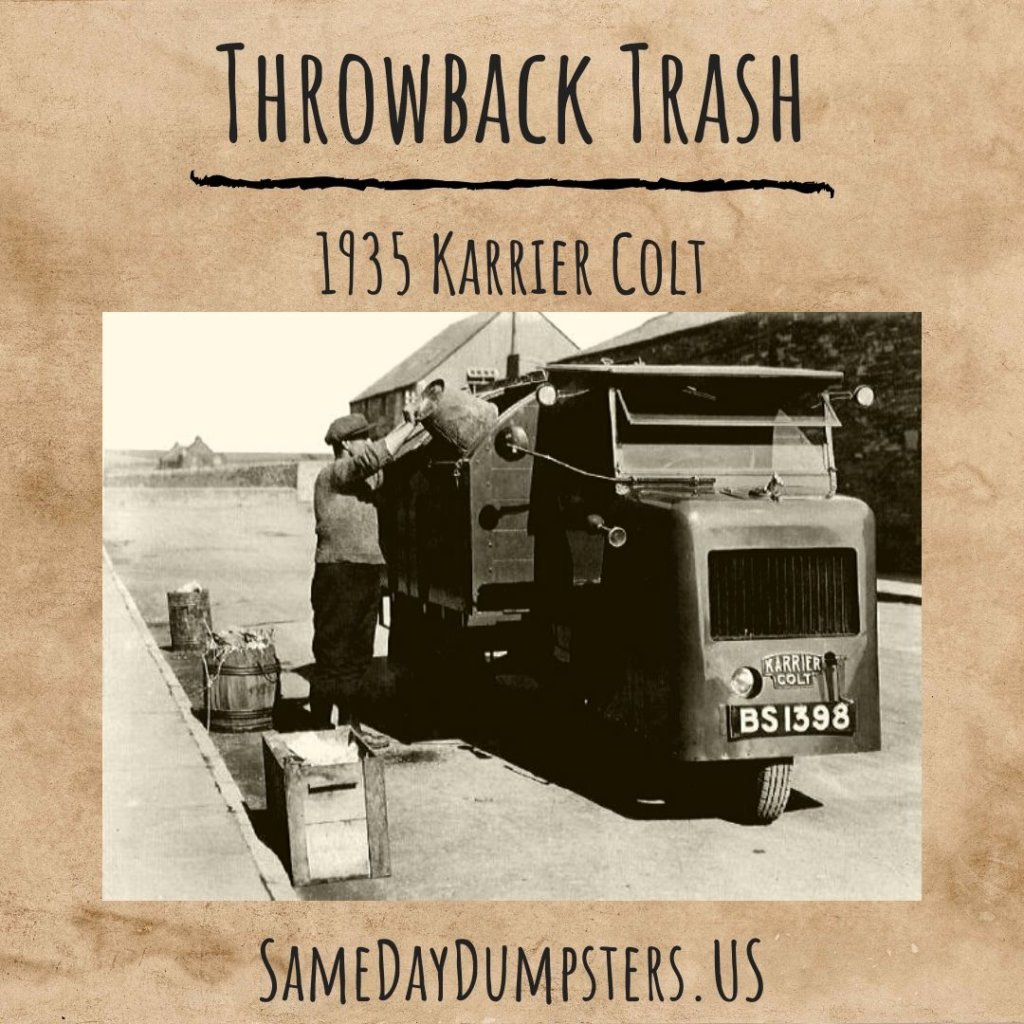 Everybody knows about Throwback Thursdays.  This cultural phenom dictates that on Thursdays you should share a picture or story from your past with the world usually via social media channels.  There are many spin-offs and iterations of this #tbt and we wanted to share the past of our trusty blue dumpsters.  Throwback Trash is a little glimpse into the forerunners and workhorses that made our modern day dumpster rental a reality!
In this edition, we introduce the 1935 Karrier Colt.  A funny little guy on three wheels, this vehicle was used for all sorts of commercial and municipal programs from military applications and transportation businesses to city waste retrieval.  The Karrier car company created a series of three-wheeled dustcarts in 1929 called "Colts".  These little workers were perfect for highway maintenance, airport baggage handling and, yep, trash collecting!
They were popular in Europe, especially the United Kingdom, and were efficient little haulers.  With such inspiration lurking around the world, we can see how the Dempster brothers were motivated to create the Dempster Dumpster and kick off the rentals we all know and love!
To find out how our dumpster rentals can help you, give us a call at 630.716.1030 or click here >>> Same Day Dumpsters!