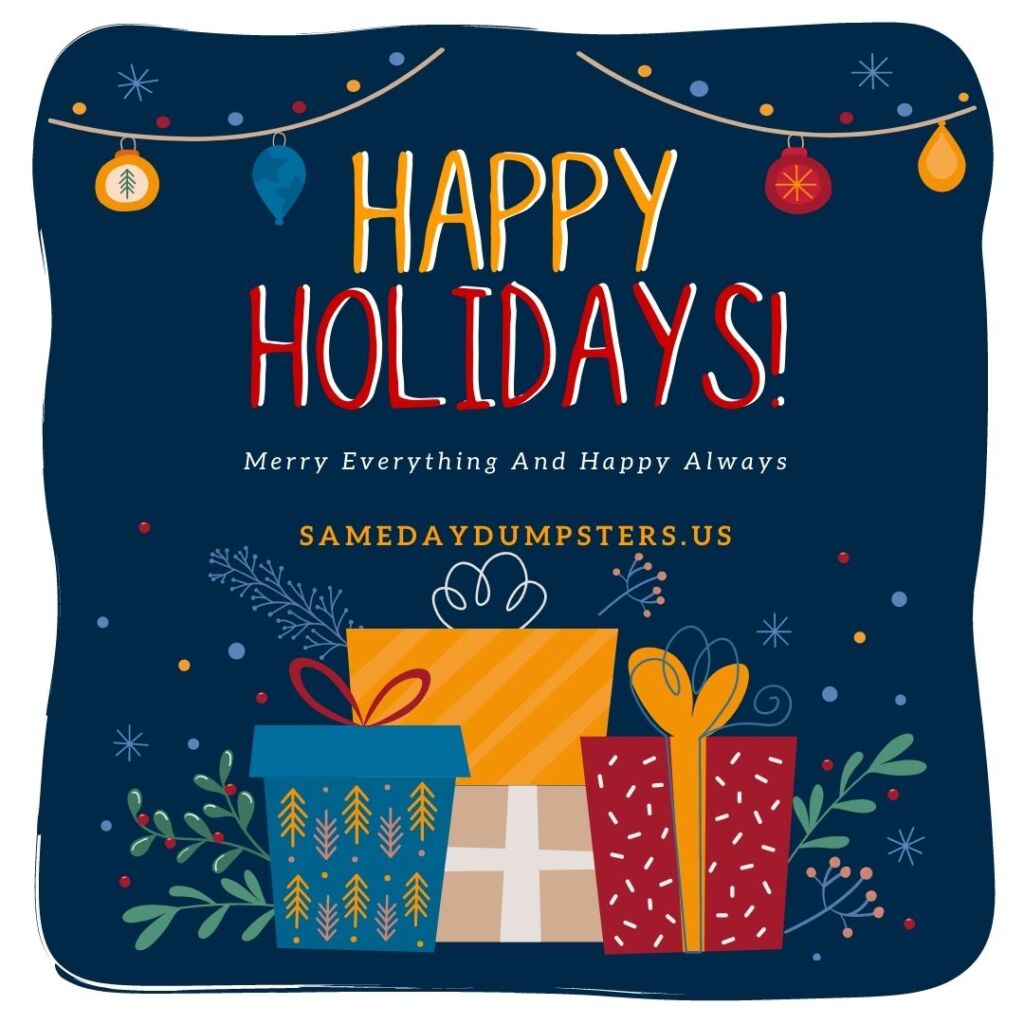 Best Wishes For A Joyful Holiday Season And A Happy New Year!
2020 may have spun us in ways we couldn't predict but one thing that won't change is our spirit and the memories we're sure to make during the holiday.  No matter how you choose to celebrate, everyone here at Same Day Dumpsters would like to wish you and your loved ones a holiday full of happiness, health and abundance!
Many folks are seeing the new year as a chance to make big changes or finish those long-forgotten projects.  Instead of getting caught in the Spring crowd, take a look at Why Renting A Dumpster In The Winter Is Awesome.  With more advantage and no rush, you can complete those projects without hassle and, as the weather warms, kick back and relax while everyone scrambles to get started.
No matter what time of year you rent a dumpster, it should be a quick, easy process requiring little to no effort from you.  To avoid surprises or wasting your rental time, check out our simple tips on How To Prepare For Dumpster Delivery.  The only problem you should have is what to do with all of that space you just cleared out or what color towel set you should buy for your newly remodeled bathroom.
Whether you decide to upgrade your home in the new year or simply clean out junk, a dumpster is the best way to contain debris and trash.  With less restrictions and more space than your waste management service, you'll be able to complete your projects in one go, no wait.  Same Day Dumpsters offers a wide variety of dumpster sizes to accommodate any project you may have.  With same day delivery, competitive pricing and quality equipment, there's no secret why customers around Chicagoland continue to use us year after year.  Contact us today to find out what Same Day Dumpsters can do for you.
To speak with our Burr Ridge Same Day Dumpsters Rental specialists about booking a dumpster, call 630.716.1030 today!