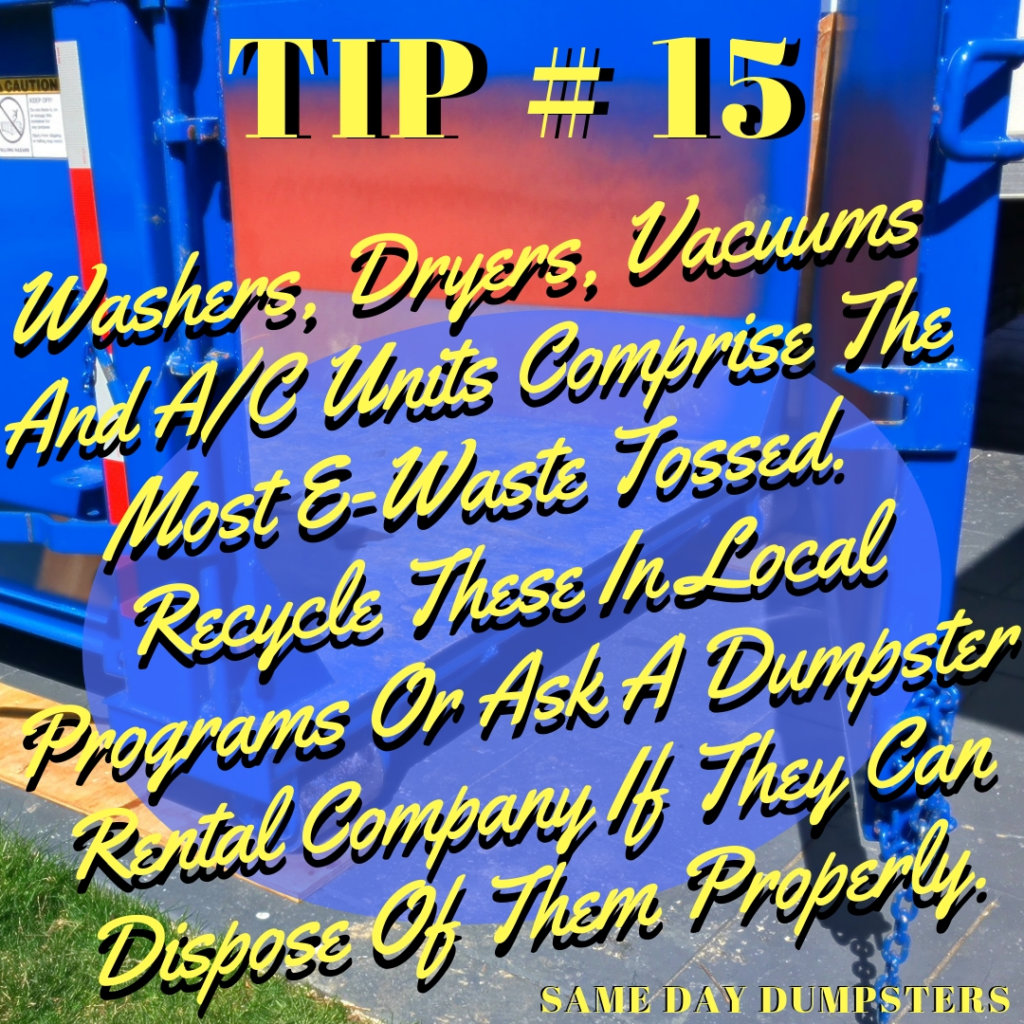 Washers, Dryers, Vacuums And A/C Units Comprise The Most E-Waste Tossed.  Recycle These In Local Programs Or Ask A Dumpster Rental Company If They Can Dispose Of Them Properly.
For more information about what you can do with your e-waste items, contact your local township office or your Mokena dumpster rental service.
Want to know more about that e-waste and refuse you are tossing?  Check out our Trash Talkin' article!