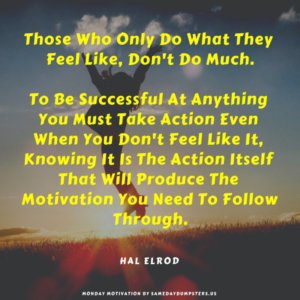 Those Who Only Do What They Feel Like, Don't Do Much.
To Be Successful At Anything You Must Take Action Even When You Don't Feel Like It, Knowing It Is The Action Itself That Will Produce The Motivation You Need To Follow Through.
If you are ready to tackle that garage, attic or basement clean out, contact Burr Ridge dumpster rental service to inquire about any and all of your disposal or junk removal needs.