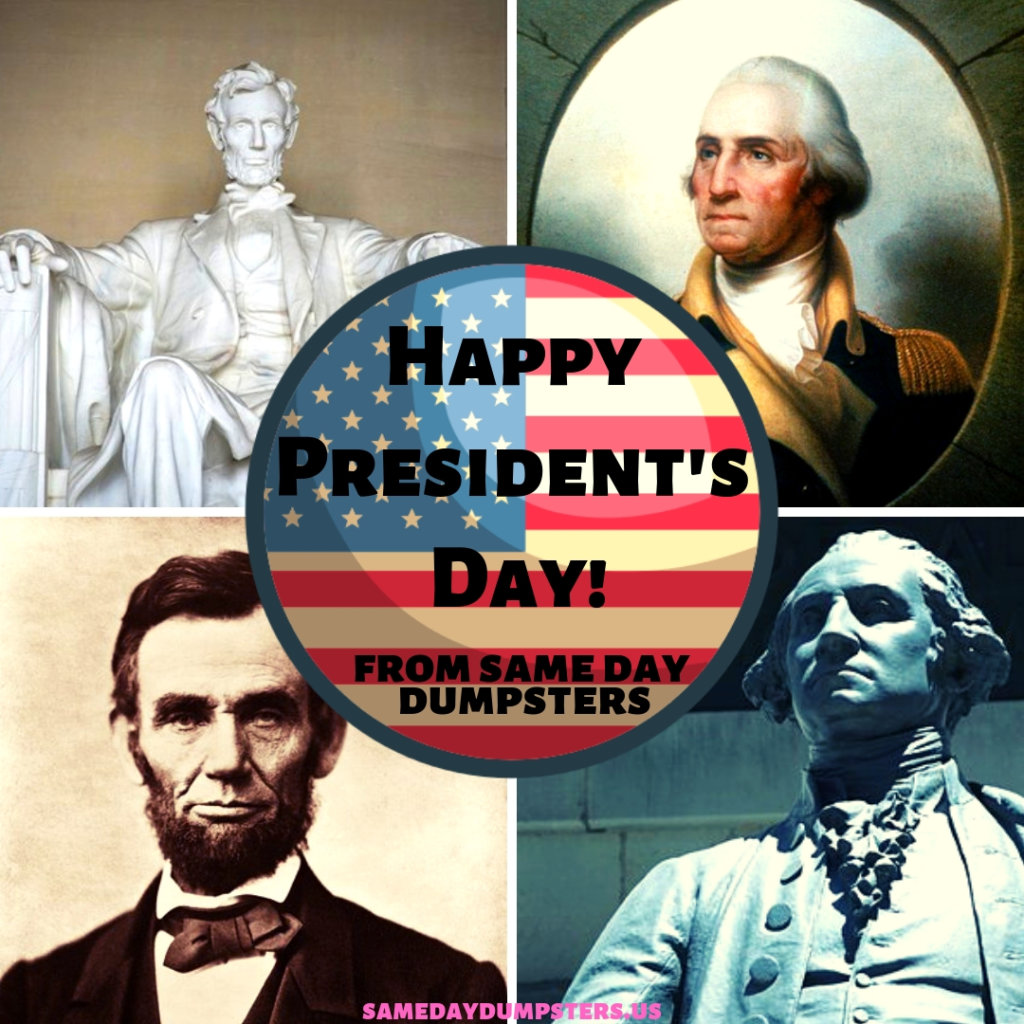 President's Day was originally Washington's birthday.  It's a federal holiday established by Congress in 1885 to celebrate the birth of our nation's founding father and first leader.  George Washington was born in Virginia on February 22nd, 1732.  The holiday was originally only celebrated in Washington D.C. but it eventually spread throughout the nation.
How Did It Become President's Day?
Many years later, the name changed from Washington's Birthday to President's Day to honor another great leader of the American people, Abraham Lincoln.  Abraham Lincoln, the 16th president, was one of the greatest leaders in Unites States history and was born on February 12th, 1809 in Kentucky.  While the nation celebrated Washington's Birthday, not every state would celebrate the birth of Lincoln.  For a long while only Illinois, Indiana, Ohio, California, Connecticut, Missouri and New York observed his birthday as a stand alone holiday.
While not recognized as a federal holiday, many states have changed the name to honor both men.  Connecticut, Missouri and Illinois still observe Lincoln's birthday as a separate holiday.
Why Are Many Federal Holidays On A Monday?
In 1971, Congress passed the Uniform Monday Holiday Act which decreed that  federal holidays such as Veteran's Day, Columbus Day, Labor Day, Memorial Day and Washington's Birthday would always fall on a Monday.  This was to ensure that laborers had many long weekends to relax and enjoy throughout the year.
Celebrating President's Day
While still considered to be Washington's Birthday, many Americans celebrate the day by remembering past presidents or visiting national monuments dedicated to United States history.  Birthplaces of President's, National Libraries, the White House and Mount Rushmore are key locations visited on days like today.  Many schoolchildren do activities based on Washington and/or Lincoln's life and presidency such as scavenger hunts, role playing, dressing up like the Presidents or creating crafts to honor them.
In my day, the teachers created a Presidential Rap that we learned and performed while dressed up like our favorite President.
Presidential Day Sales!
One of the most predominant ways we celebrate President's Day is through retail sales frenzies.  Almost every major retailer or service provider offers great discounts on their wares.  Even online merchants have joined the craze and will offer coupon codes for checkout or slash site wide prices.  This has become one of the biggest perks to having the holiday off – the savings and shopping!
A Three Day Weekend
Even if you don't celebrate President's Day, the holiday is a pleasant break from your work week and provides a nice, long weekend.  Being February, you may just choose to stay bundled up in your home and avoid the cold or you may decide to tackle some projects you have been putting off.  Since not every establishment is closed, today is a great day to run errands or grab some storage containers and clean out your closets, attic, basement or garage.  Today is a popular day for junk removal and getting an early start on your spring cleaning.
Happy President's Day!
No matter how you celebrate the holiday, the Same Day Dumpsters crew wishes you a very Happy President's Day and a hope you find the day full of relaxation and positive energy.  Of course, if applicable, we hope you find the very best deals to celebrate with!
No matter how big or small your project is you can get your home looking fabulous again by taking things one at a time and being creative with your storage solutions.
Be Sure To Share This Post!