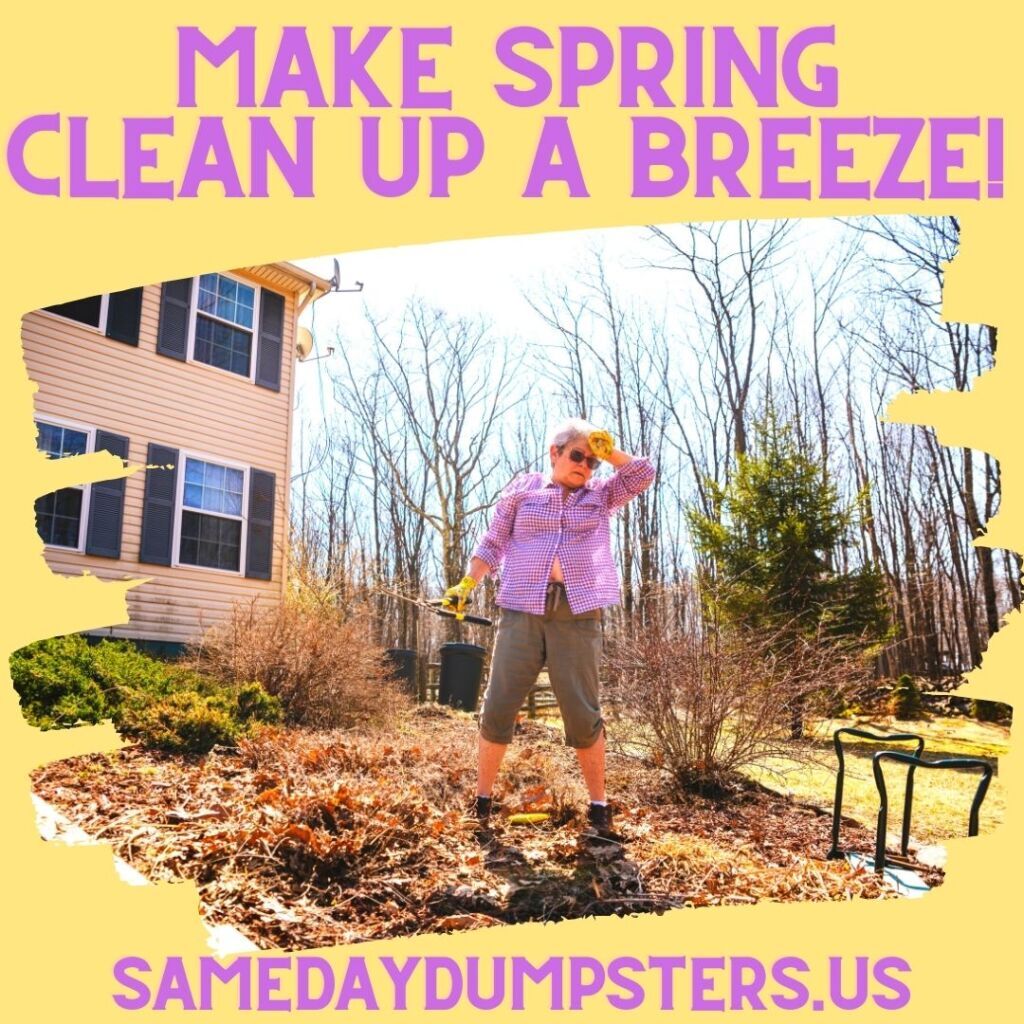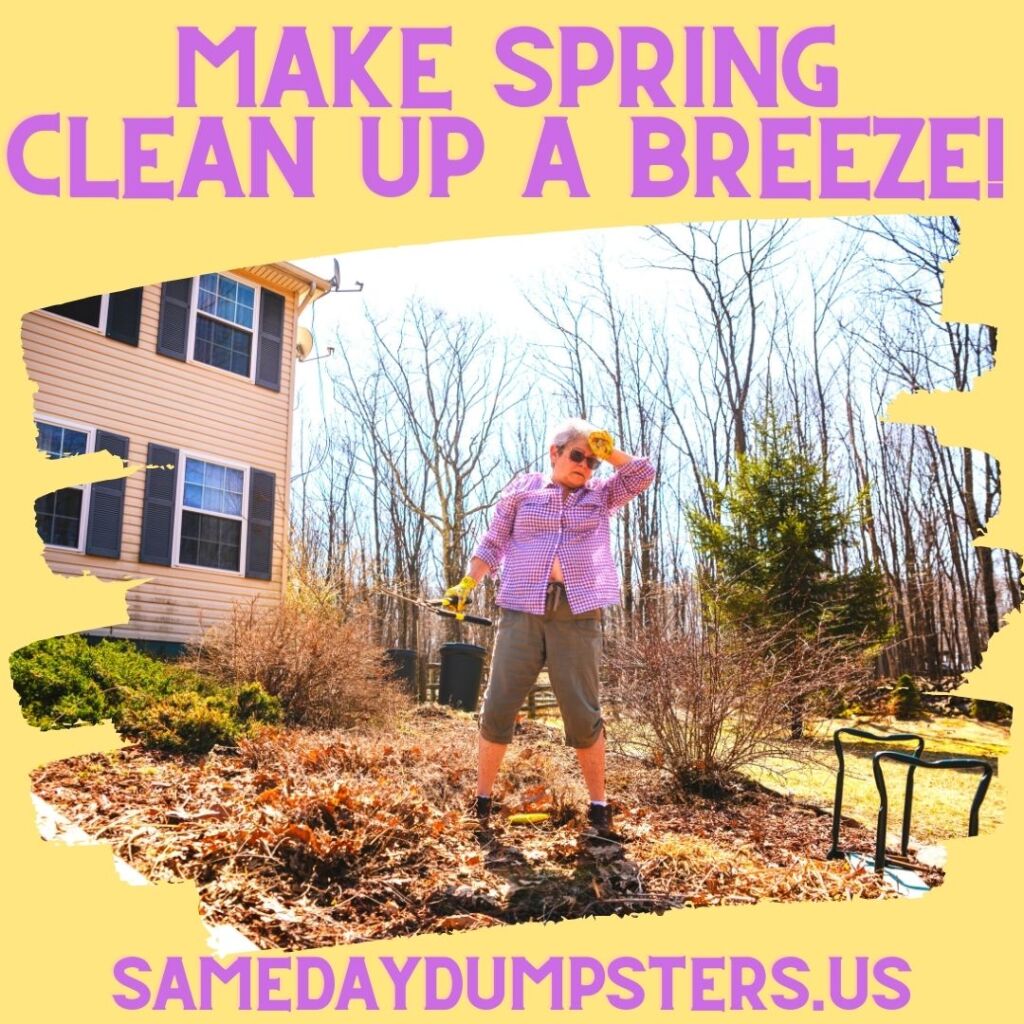 Snow melts, winds become less harsh and flowers begin to stir – it must be Spring!
For those in traditionally cold regions, this is one of the most exciting times of the entire year.  Shedding off the bitter winter blues and embracing the beauty and life outside our own front door, we become much more motivated to tackle those Spring home improvement and clean up projects.  While your list may be long, there is one thing that can definitely help you complete those projects smoothly and on time…
a roll off dumpster rental!
When it comes to big landscaping and clean ups or those long awaited home improvement projects, a dumpster rental can make the work a snap.  Having a rental period keeps you on target with your time goals because you have a finite number of days you have the dumpster.  This motivates you to get the project done and over with so you don't end up paying for more rental time and wasting money.  It's also much easier to organize and stay on track when debris isn't lying around.  Being able to remove demo or trash is a great way to clear the space and accomplish what needs to be done.
There is also the fact that you don't have to worry about where the trash goes or if your local waste management company will accept it.  All of your debris goes in one spot – the dumpster – and is then collected by the rental service and disposed of.  No fuss, no muss to you.  You can get back to concentrating on what matters most – getting your project done right.
What kind of projects could you use a roll off dumpster for?
Attic, Basement and Garage Clean Outs
Landscaping (Tree Removal, Overhauls, Clean Ups, Etc.)
Remodeling (Kitchen, Bathroom, Flooring, Etc.)
Roof Work (New or Repairs)
Siding Installation
Clean Outs For Moving
Deck or Porch Replacement (Wood and Concrete)
Pool or Backyard Feature Installation
Ponds and Water Feature Installation
There are so many exciting projects that can benefit from a residential roll off dumpster rental.  While you may have several projects you'd like to complete in time for the nice weather, a great way to figure out what to start with is to look at what needs help asap.  Is there something broken or in bad shape?  Let's say your siding has cracks and holes in it – it's less of an appearance issue and more of a time-sensitive project to keep your home from moisture and pest damage.  This would be the first project you should tackle.  Focus on issues that can cause damage before you opt for a party deck or backyard pond.
To speak with our Burr Ridge Same Day Dumpsters Rental specialists about booking a dumpster, call 630.716.1030 today!