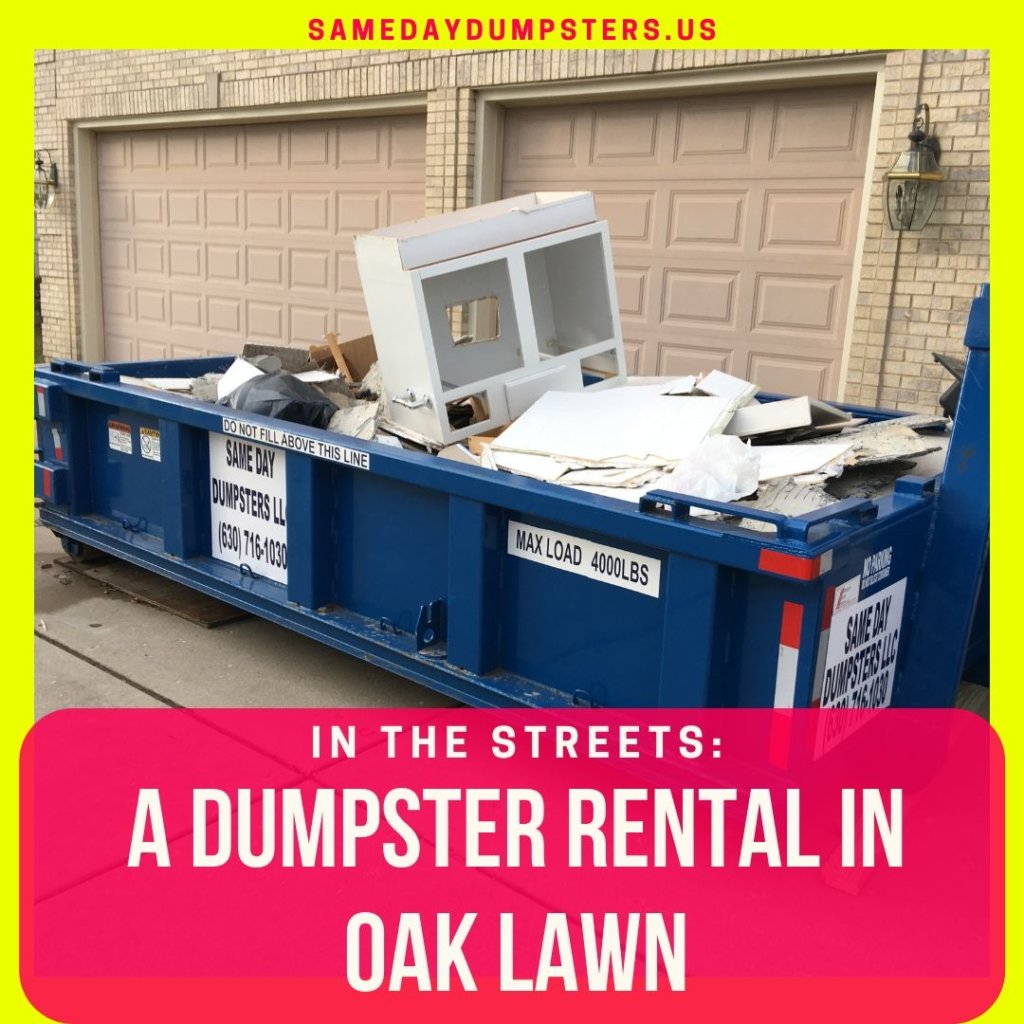 In The Streets: A Dumpster Rental in Oak Lawn
This project highlight comes from a dumpster rental in Oak Lawn, Illinois courtesy of our client, Sarah Nelson.  Sarah had booked a dumpster for her parent's remodeling project of their Oak Lawn residence.  They were doing a complete gut rehab of their master bathroom.
According to Sarah, they had moved a wall to open up more space to put a separate nook for their toilet, torn down drywall, installed new pipes, laid a new shower tile surround and tile floor, painted and installed new cabinets, sink, lighting and hardware.  The Nelsons had originally considered using a Bagster but, after taking into account the project size and materials, decided that a dumpster would be the best course for them.
After reading our reviews and talking with our amazing staff, Sarah booked a small dumpster with us to get the job done.  We appreciate the kind words and for choosing our service – glad we could be of assistance!  Thanks for the photo, Sarah, and we wish your parents much happiness with their new bathroom!
We LOVE to hear how your projects are going so be sure to keep us updated!
Would you like to submit a photo for your chance to be featured in our "In The Streets" series?  Please leave a comment below or use our contact form to reach us and let us know!
If you are in need of a dumpster rental in Oak Lawn, give us a shout and see how we can be of service to you!