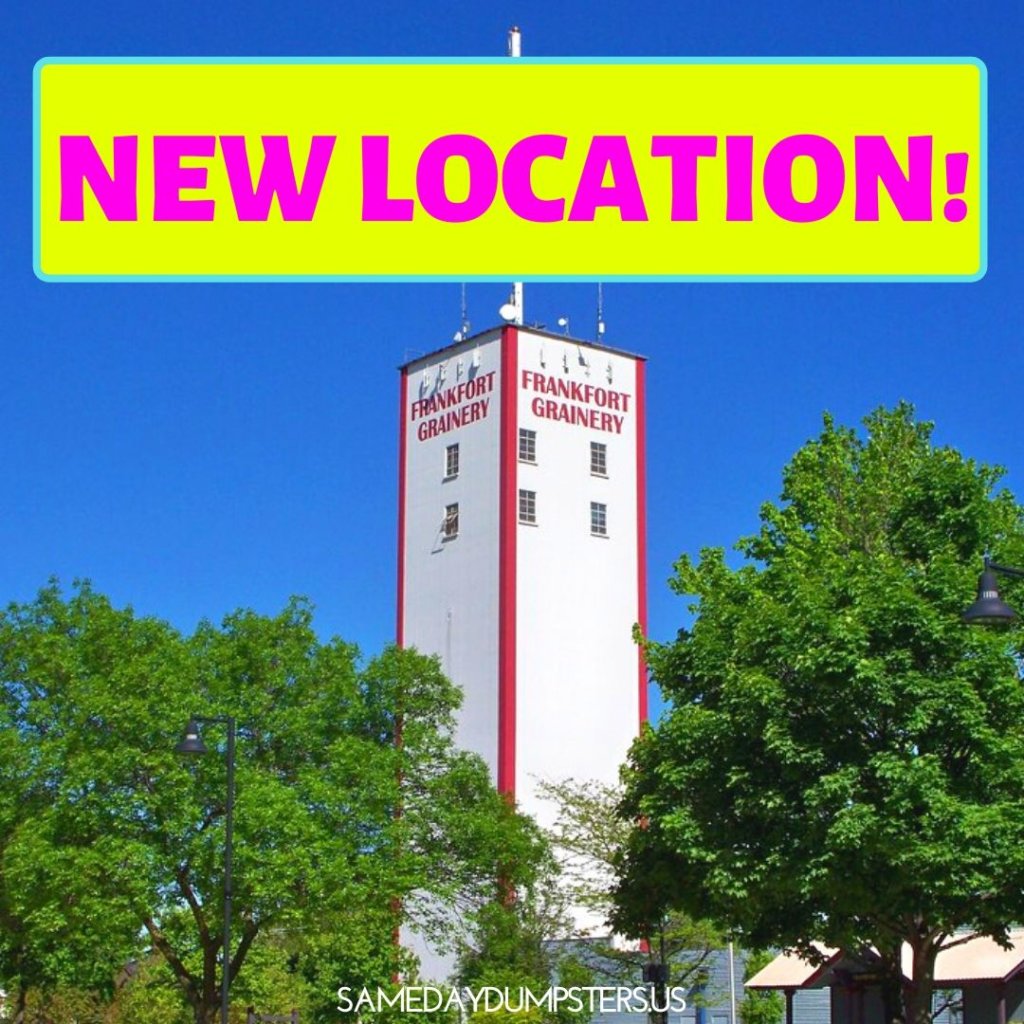 Same Day Dumpsters is Now In Frankfort!
Same Day Dumpsters has opened a ninth location to meet the demand for affordable, high-quality dumpsters in the Chicagoland area.  We are proud to consider Frankfort, Illinois a new dumpster rental base!
Frankfort is a beautiful, peaceful village located southwest of Chicago.  With a historic downtown, the area not only boasts fascinating boutiques, restaurants and mom-and-pop shops but has served as a gathering place since 1855.  Full of gorgeous landscape, be sure to hit the Old Plank Road Trail to bike or hike on this old railroad right-of-way and take in the thriving prairie and oak woods.  From movies and concerts on the green to the country market, there is always something to do in this friendly hamlet.
The driving force behind the expansion to Frankfort was due to high demand for reliable service in the area.  Same Day Dumpsters feels that having a service you can depend on is important and there should be no exceptions to this standard of care.  By extending our reach into Will County, we are able to access customers faster and offer a larger variety of dumpster and storage solutions.  Currently, we offer 5 yard, 10 yard, 15 yard, 20 yard and 30 yard dumpster sizes, as well as a 47 yard storage container, at all of our locations.
The Same Day Dumpsters Frankfort location still offers the same great service, 10 day rental period and speedy delivery that our customers have come to depend on.  Be sure to check out our newest product,
the 47 yard storage container
, which is currently available for all Chicagoland locations.  Our professionals are just a phone call away and ready to answer your questions or assist you on picking the perfect size dumpster for your project.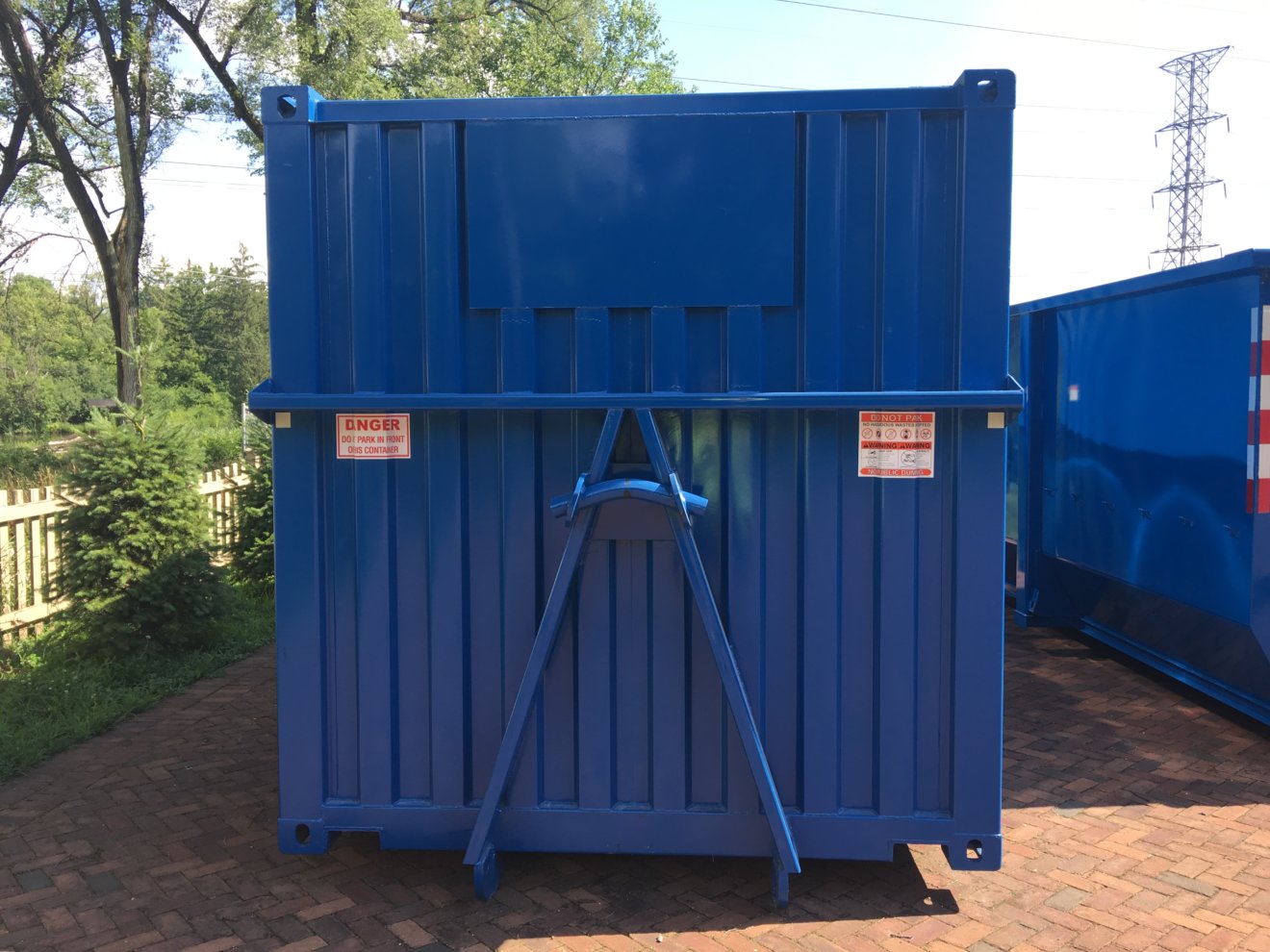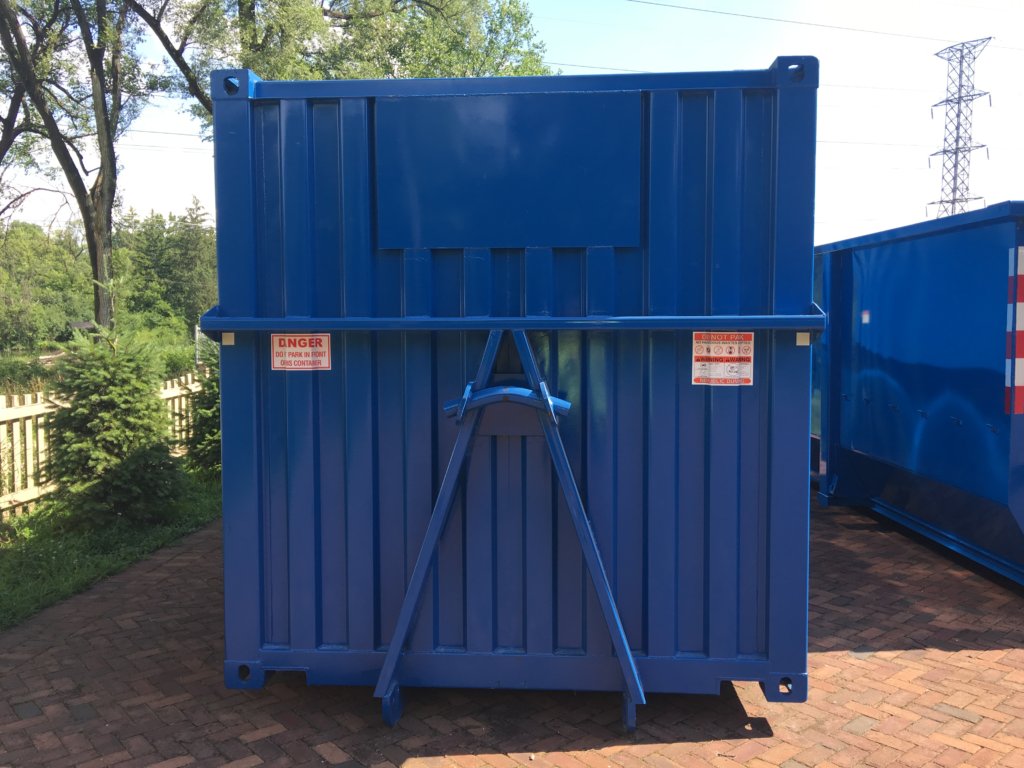 We look forward to supplying the Frankfort and surrounding areas with dumpsters when you need them for whatever projects arise.   We are thrilled to be a part of the Frankfort community and look forward to extending our services to those amazing neighbors in the south west.  When around, take a gander at the prized petunias, enjoy some of the best bands around at the
Bluegrass Festival
and call us to rent a trusty blue dumpster!
If you would like to rent a dumpster from our Frankfort location or need more information about our services, please contact us today!