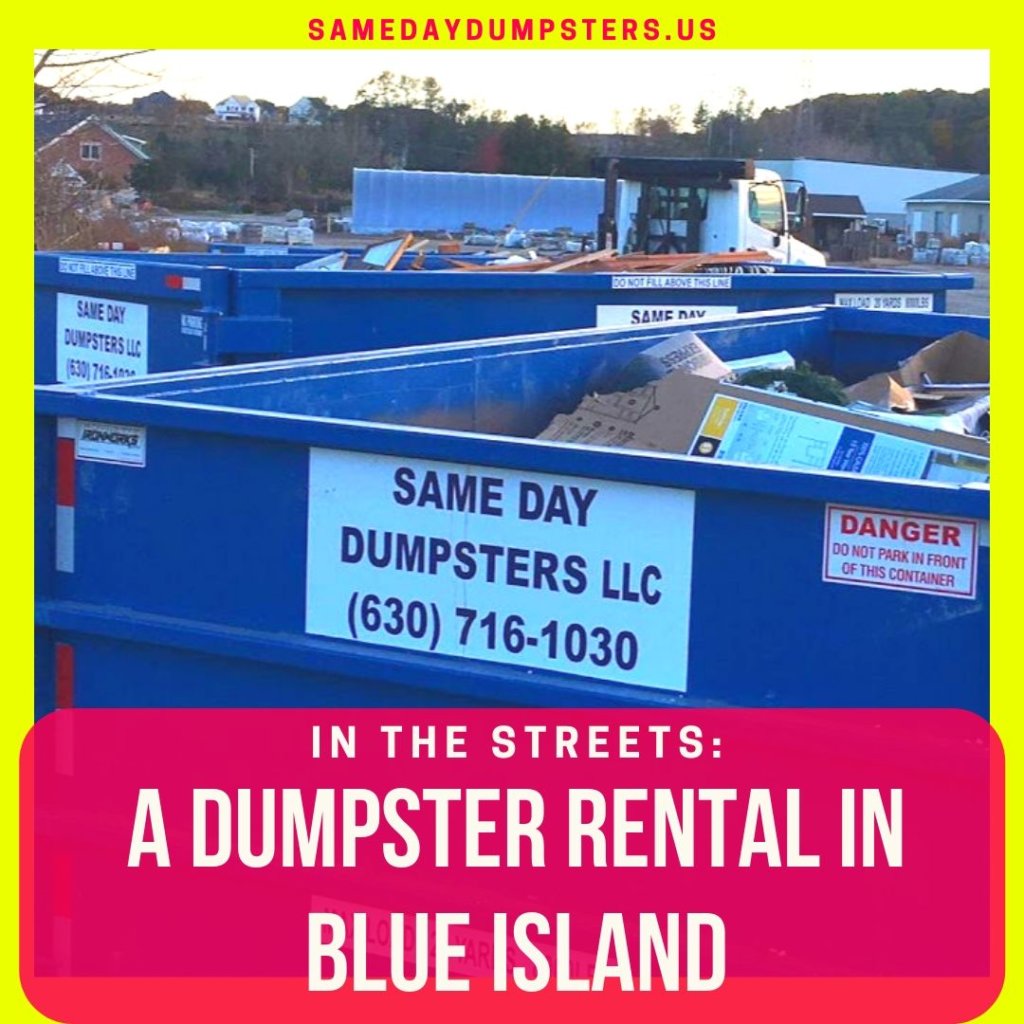 In The Streets: A Dumpster Rental in Blue Island
This "In The Streets" segment tracks down a restoration project in Blue Island.  Max Zimmerman won a property at auction and began meticulously cleaning it out and performing moderate rehab.  This installment is a bit different than previous ones because Mr. Zimmerman needed more than one dumpster to complete his project.  There was the initial dump of trash and junk left behind from previous tenants and squatters as well as the rehab demolition and materials.
According to Mr. Zimmerman, the property had been abandoned for some time which left it host to some not-so-pleasant activities.  Assuming it would need a complete gut rehab, Max and his general contractor were shocked to discover that the bones of the home were in fantastic shape and the rehab would mostly be cosmetic.  There were a few minor plumbing, electrical and drywall issues that needed to be addressed but, otherwise, it was a solid base to improve upon.  With a solid game plan and a coordinated schedule with Same Day Dumpsters, not only did the rehab move along successfully but the debris was hauled away in an efficient manner.
Mr. Zimmerman had found Same Day Dumpsters by asking around his local REIA, or investor's association.  Several investors had used our services and were quite satisfied with the price, convenience, selection and customer service we provided.  After speaking with our Burr Ridge Dumpster Rental Office, Mr. Zimmerman was confident in our ability to accommodate his rehab project needs and was able to establish a firm rotation schedule.  He was overjoyed at how smoothly everything went during the course of the project.
A big thank you to Max for sharing his story and allowing us to use this picture across the web.  It's a huge compliment to us to hear where our dumpsters are helping to solve problems and how much of a benefit they can be.  We are pleased to be able to help out in the Blue Island neighborhood and look forward to learning more about where our dumpsters can be of use!  Remember, if you spot one of our trusty blue dumpsters on its way, give a wave to our driver!
We LOVE to hear what projects you are using a Same Day Dumpster for so send us a photo!
Would you like to submit a photo for your chance to be featured in our "In The Streets" series?  Please leave a comment below or use our contact form to reach us and let us know!
If you are ready to tackle your next big project and need a dumpster rental in Blue Island, find out how we can be of service to you!