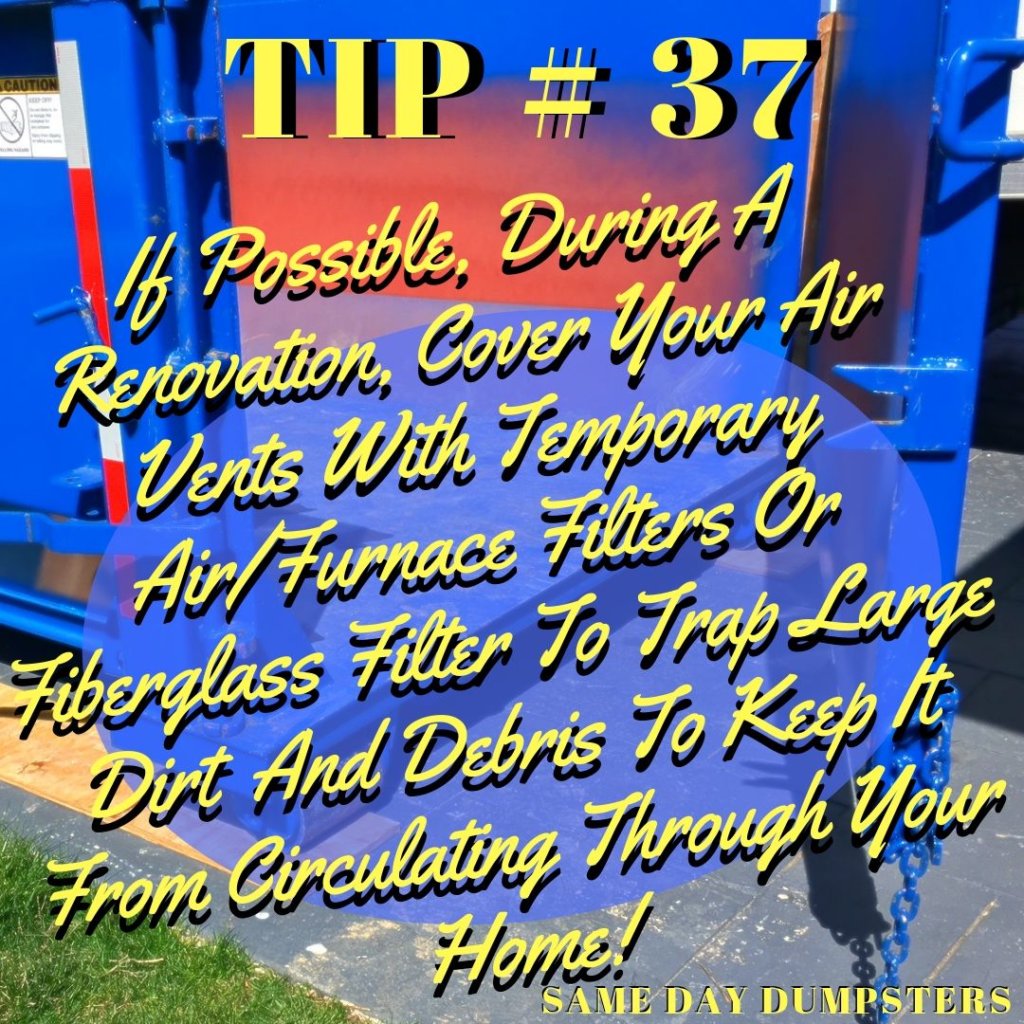 If Possible, During A Renovation, Cover Your Air Vents With Temporary Air/Furnace Filters Or Fiberglass Filter To Trap Large Dirt And Debris To Keep It From Circulating Through Your Home.
While most of your debris during a renovation project is contained in your trusty blue dumpster rental, there is still the minute dirt and debris particles that kick up during the process that can contaminate your home.  A huge way to reduce the mess from spreading throughout your home is to protect your HVAC system from sucking up harmful particles and spewing it out through all the air vents.
A low cost way to prep is to buy furnace or fiberglass filters and cut them to fit over floor ducts.  You can secure them in place with screws or duct tape.  If you have finished flooring that you don't want to mar, consider a tape that can hold the filter in place without leaving a sticky residue.  These filters will keep large dust and debris particles from being sucked into the vent system.  For wall air returns, simply attach temporary air filters in the same fashion, which will keep harmful elements from gaining access.  You should only need to cover the vents in the renovation area.
No matter what you use or how you secure it, once the project is over you will need to take a vacuum hose and clean out the rough openings and grills.  The filters help reduce the mess significantly but using a vacuum in the end ensures that those particles don't make it any further along your systems.  If you can't get a good suction on your grills, use warm water and soap to clean them off.  Dry them well and place them back into their designated locations.
Don't forget that no matter what kind of renovation you are doing or how well you've secured the work area, always change out your HVAC air filter after the project is complete.  This helps to eliminate the possibilities of any harmful dust that may have escaped from being pushed out into the rest of your home and causing allergen and respiratory issues.