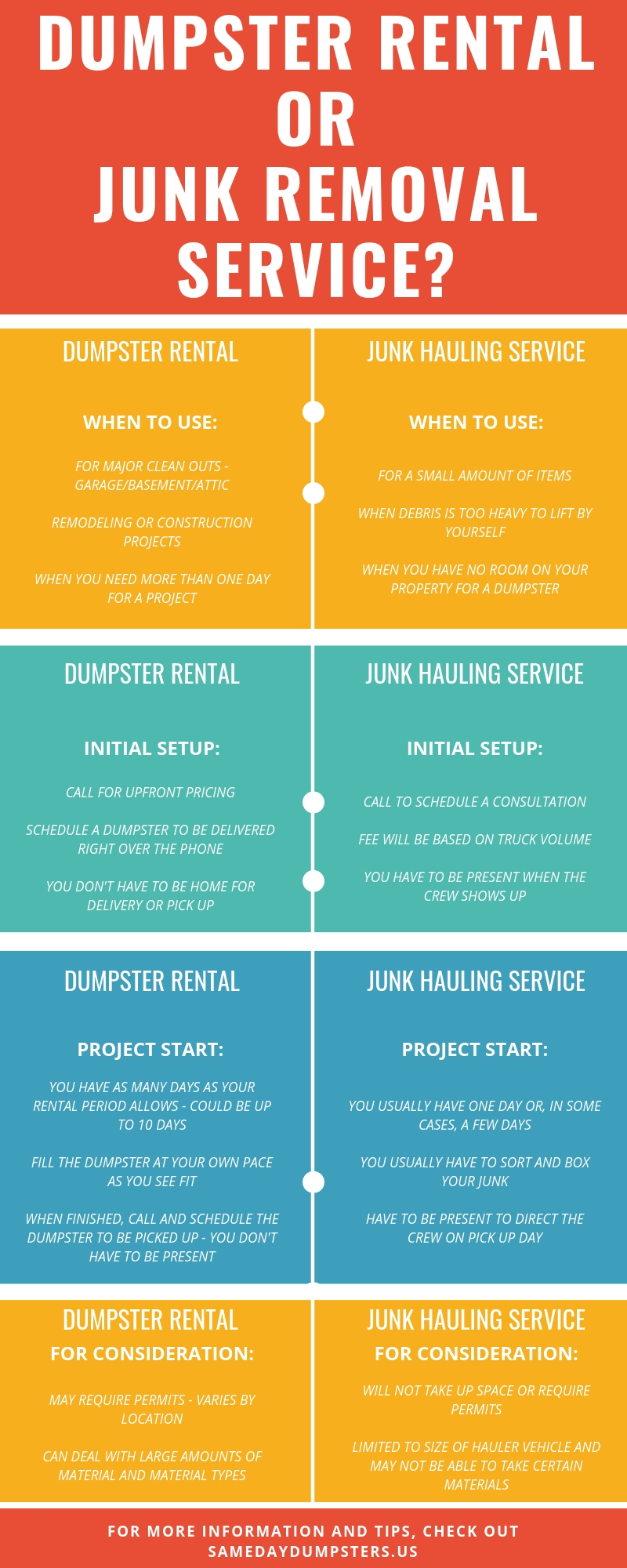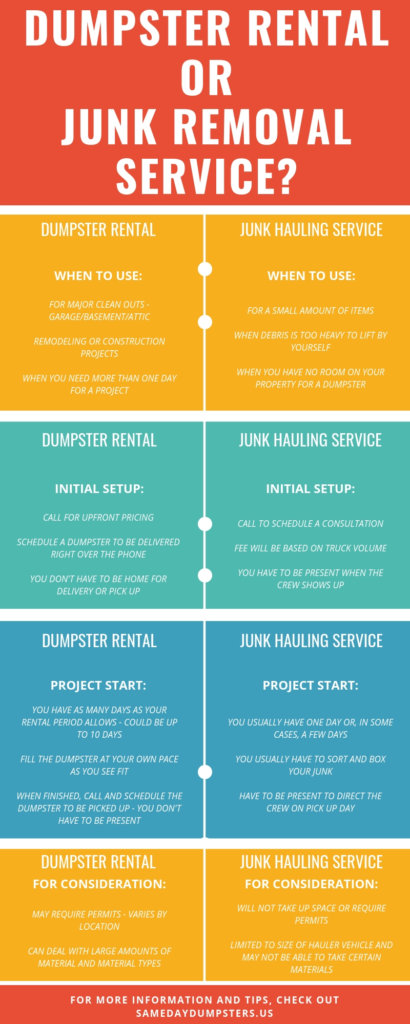 Dumpster Rental or Junk Removal Service?
WHEN TO USE:
Dumpster Rental –
For major clean outs – garage/basement/attic
Remodeling or construction jobs
When you need more than one day for a project
Junk Hauling Service:
For a small amount of items
When debris is too heavy to lift by yourself
When you have no room on your property for a dumpster
INITIAL SETUP:
Dumpster Rental –
Call for upfront pricing
Schedule a dumpster to be delivered right over the phone
You don't have to be home for delivery or pick up
Junk Hauling Service:
Call to schedule a consultation
Fee will be based on truck volume
You have to be present when the crew shows up
PROJECT START:
Dumpster Rental –
You have as many days as your rental period allows – could be up to 10 days
Fill the dumpster at your own pace as you see fit
When finished, call and schedule the dumpster to be picked up – you don't have to be present
Junk Hauling Service –
You usually have one day or, in some cases, a few days
You usually have to sort and box your junk
Have to be present to direct the crew on pick up day
FOR CONSIDERATION:
Dumpster Rental –
May require permits – varies by location
Can deal with large amounts of material and material types
Junk Hauling Service –
Will not take up space or require permits
Limited to size of hauler vehicle and may not be able to take certain materials
If  You Have Decided That A Dumpster Rental Is More Of What Your Project Needs, Consider Options From Same Day Dumpsters.  We Have 7 Convenient Locations.
Dumpsters in Elk Grove Village
Bolingbrook Same Day Dumpster Rentals
Dumpsters for Rent in Hickory Hills