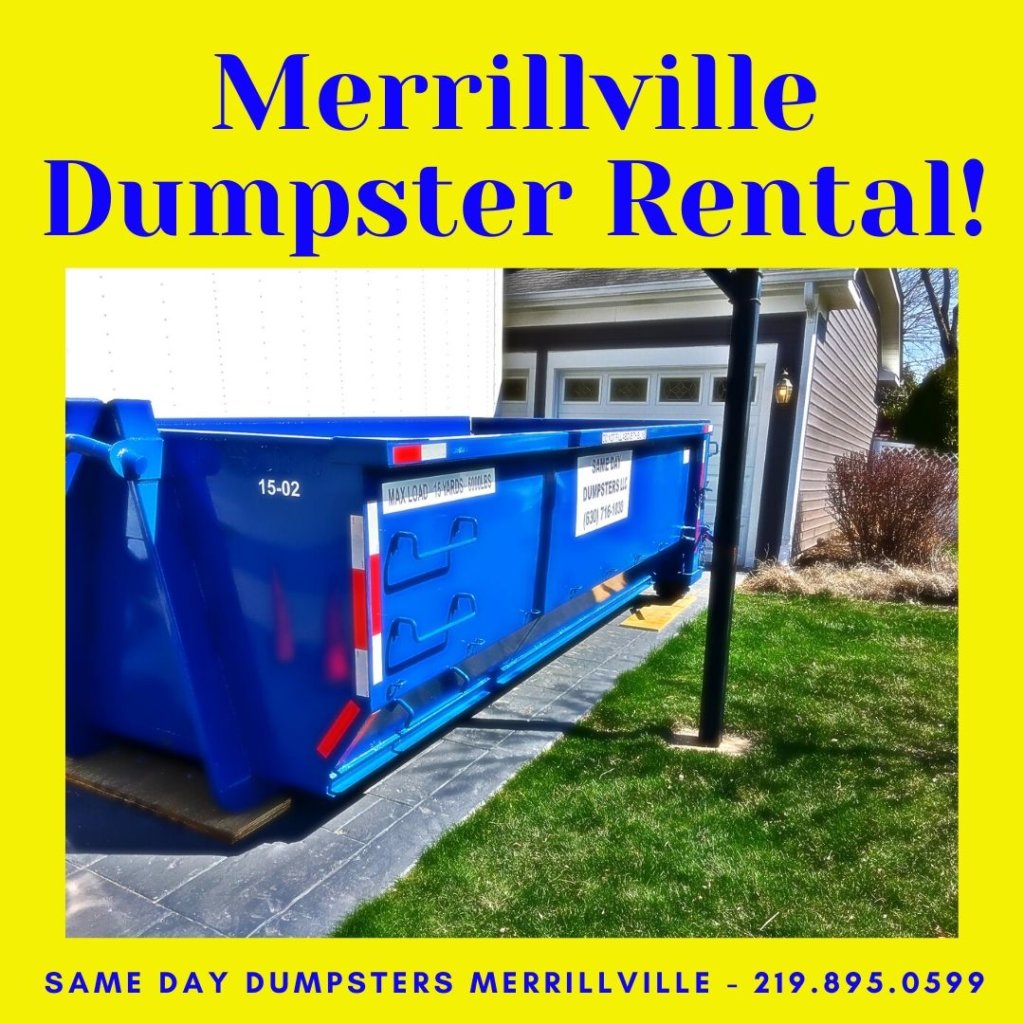 Same Day Dumpsters Proudly Serves Merrillville, Indiana and surrounding suburbs!
First of all, welcome to our Indiana Dumpster News!  Since Same Day Dumpsters provides service to the Merrillville, Indiana and surrounding areas, we started this section to provide you with helpful tips and ample information about dumpster rentals, storage solutions and all that encompasses the waste and organization industries.  It is our sincere hope that you find valuable answers to all of your questions in these articles and guides and we look forward to bringing you new information every week.
Merrillville Same Day Dumpsters Rental has a wide variety of dumpster sizes to serve all of your project needs.  Our 5, 10, 15, 20 and 30 yard dumpsters offer the perfect solution for everything from construction jobs and material hauls to home improvement, landscaping and attic clean outs.  You have a need, we have a dumpster for it!
With many years experience, our professionals are focused on putting the customer first and providing amazing service.  To help assist you quicker or cover those last minute project plans, we even offer same day delivery.  With some of the most affordable rates in the entire Midwest and our commitment to satisfaction, we are a dumpster rental company you can count on.  Give us a try today!
Same Day Dumpsters LLC
8300 Broadway, Merrillville, IN.
219.895.0599
If you would like to rent a dumpster or need more information about our services, please contact us today!