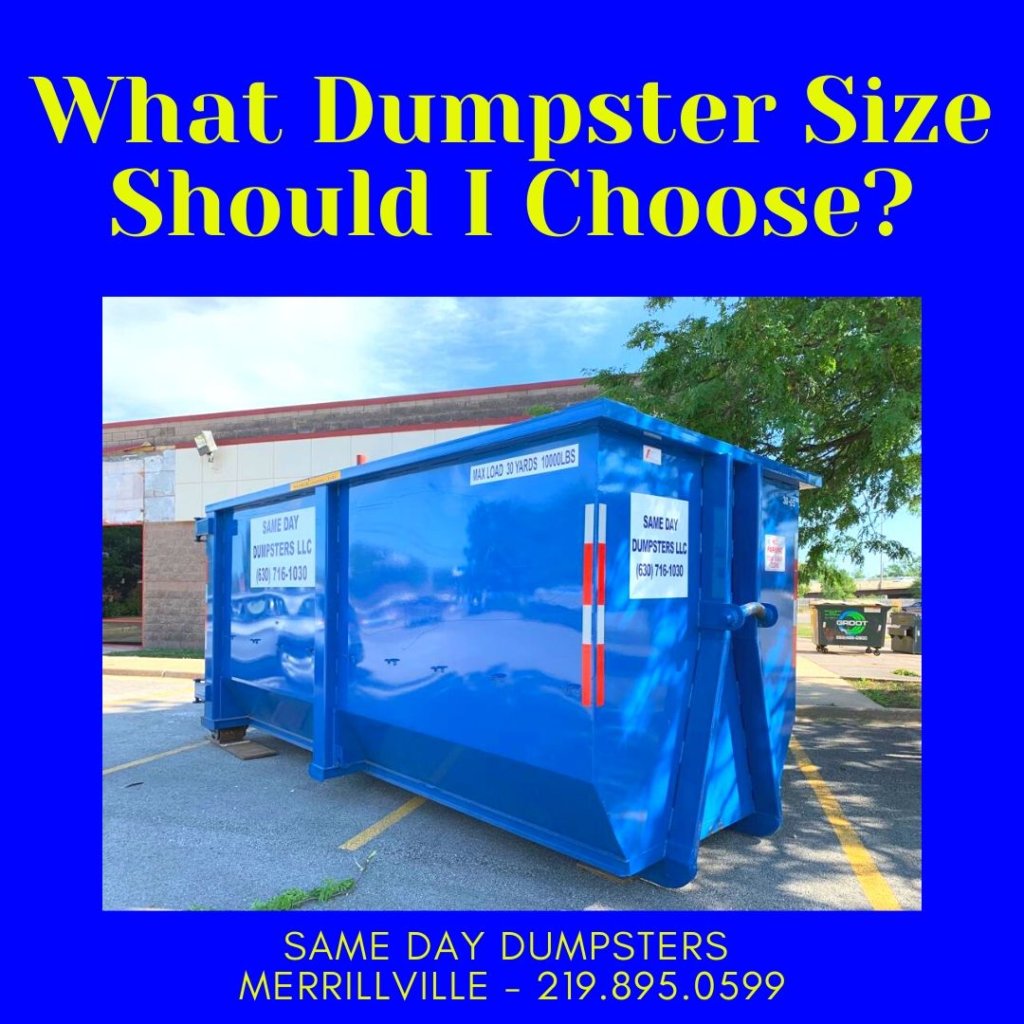 Renting a dumpster is easy but determining what size you might need can be a bit trickier.  Dumpsters are all about volume but how much debris you will have comes down to project requirements and type, materials, crew experience and how well you can pack it.  Without becoming a mathematician and using formulas to track how much debris goes where, let's keep it simple.
5 Yard Dumpster – A 5 yard dumpster would hold about 1 or 2 pick up truck loads or 20 garbage cans of trash – standard size.  Small, single room remodel, small room floor removal, restaurant or business trash, concrete repair jobs, 10 to 15 square roofing job or small porch removal.
10 Yard Dumpster – Think small residential or commercial projects.  Attic, basement or garage clean outs, yard debris, small kitchen or bathroom remodel, small concrete jobs or a 20 to 25 square roofing job.
15 Yard Dumpster – This is perfect for mid-size residential and commercial projects.  Think multiple room remodel, 30 to 35 square roofing job, large concrete removal and repair, fence, shed and sod removal and construction clean up.
20 Yard Dumpster – This is the standard size for a dumpster rental.  Large kitchen or bathroom remodel, whole home clean outs, tree removal, large concrete jobs or new construction, 40 to 50 square roofing gig and municipal waste programs.
30 Yard Dumpster – For large construction, residential or commercial projects, consider the 30 yard.  Whole home clean outs, 2 car garage or pole barn demo, 40 to 50 square roofing job, new home construction, mid-range home demo, raw material storage, large commercial roofing and deck removals and multiple room renovations, such as kitchen, bathrooms, den, living room, etc.
If you still aren't sure what size dumpster would be appropriate for the project at task, give us a call.  Our Same Day Dumpsters staff is ready and waiting to answer all of your questions and help you find the right fit.  With same day delivery, affordable rates and a sharp focus on customer service, we make sure you have the tools you need to succeed.  Come find out why customers have come to depend on our service over and over again!
Same Day Dumpsters LLC
8300 Broadway, Merrillville, IN.
219.895.0599
If you would like to rent a dumpster or need more information about our services, please contact us today!