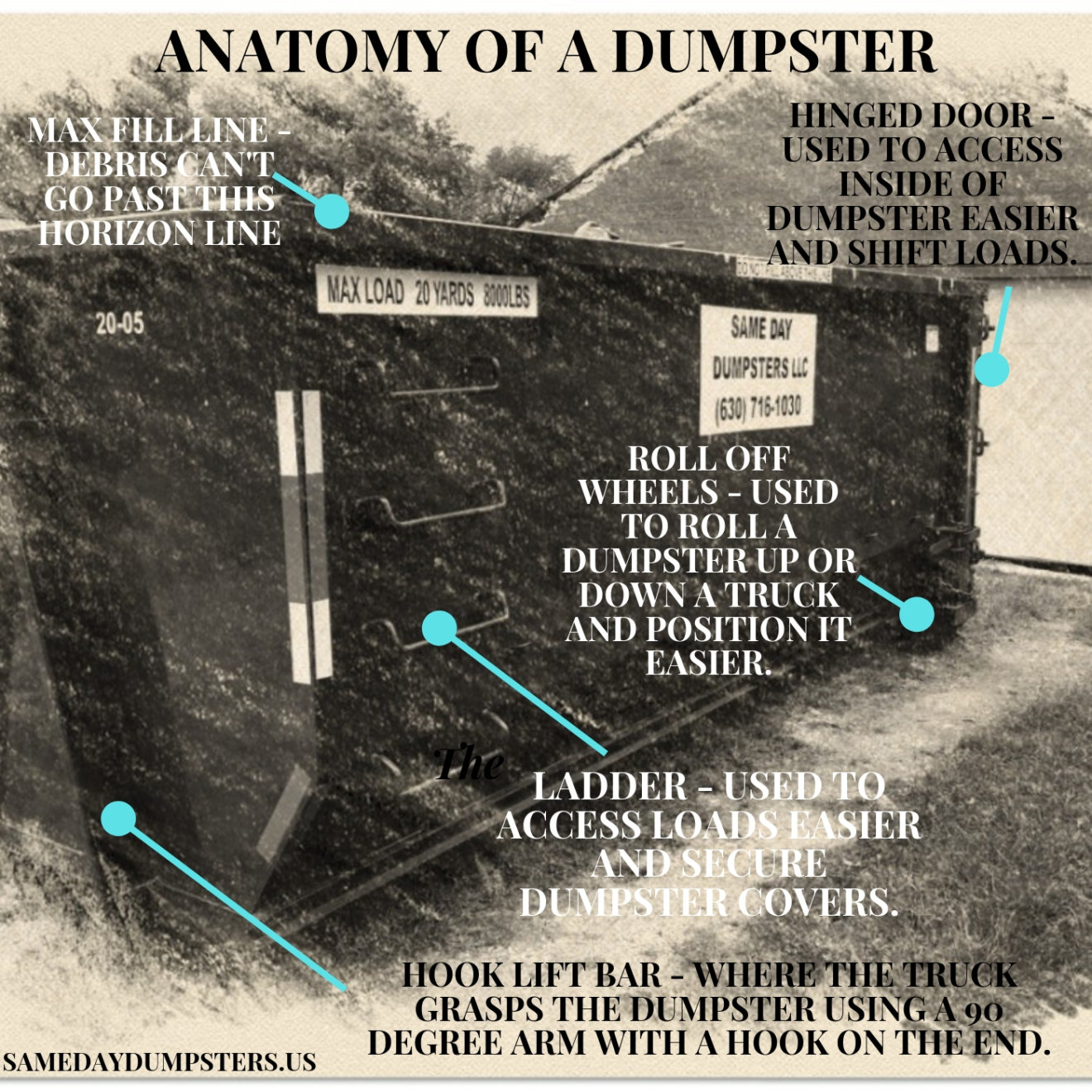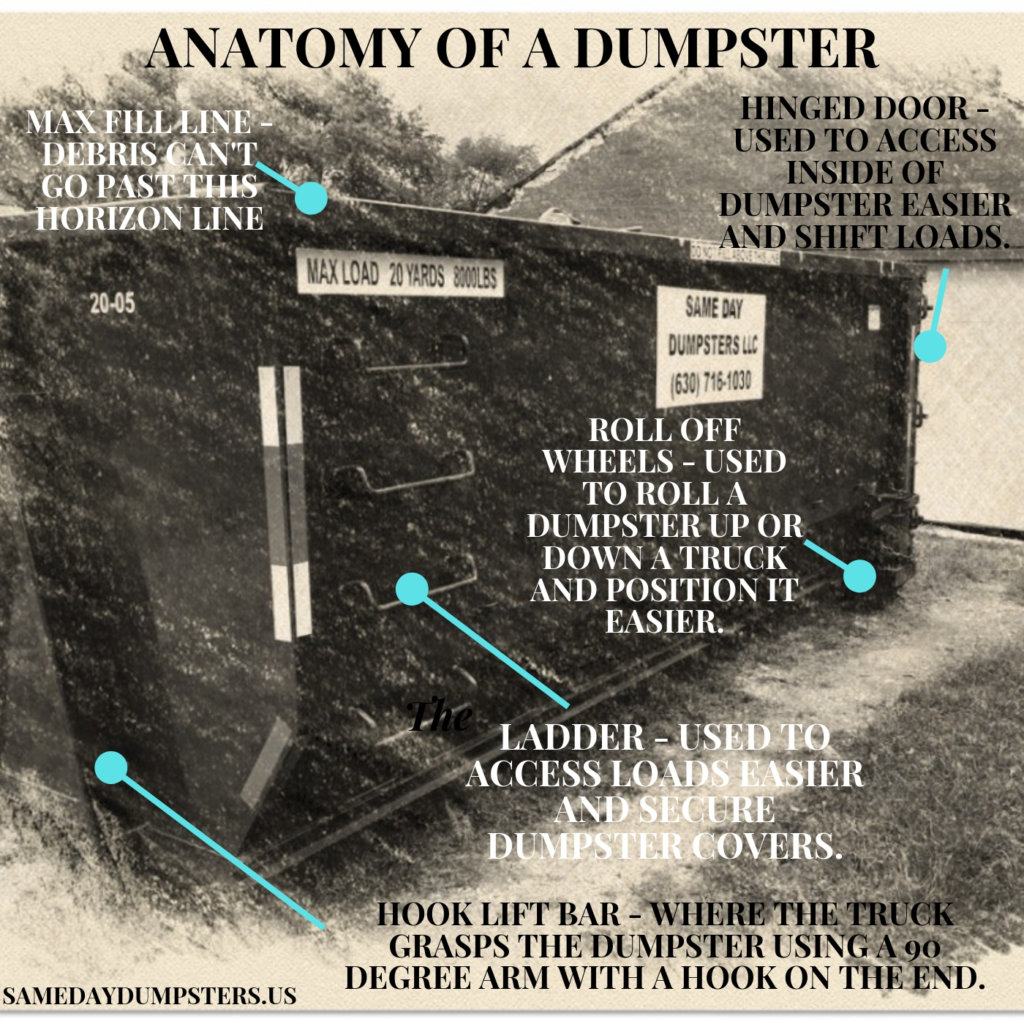 There are many types of dumpsters available to rent for the myriad of projects available today.  Constructed from heavy grade steel, you can use smaller ones with lids for trash compactors or larger, open top containers for industrial grade materials and construction projects.  Most dumpsters have one or two sets of wheels in order to be hoisted onto trucks or put into position easier and can be hoisted using a winch system or a hook-lift system.
With larger dumpster rentals, you have many options regarding size and shape.  From rectangular and tub-shaped with open tops and hinged doors on the end to 5, 10, 15, 20, 30, 40 and more – the variations seem limitless.  While dumpsters may vary in what they can carry and how much of it they haul, the essential parts on a larger container are often similar.
Hinged Door – Used To Access Inside Of Dumpster Easier And Shift Loads.
Roll Off Wheels – Used To Roll A Dumpster Up Or Down A Truck And Position It Easier.  Usually Located On The Rear Of The Container, This Allows For Easier Loading Of Bulky Items.  Not All Dumpster Rentals Have This Feature.
Ladder – Used To Access Loads Easier And Secure Dumpster Covers.  Some Dumpsters Feature Front, Back Or Side Ladders And Sometimes A Combination Of Them.
Hook-Lift Bar – Where The Truck Grasps The Dumpster Using A 90 Degree Arm With A Hook On The End.  There Are Two Universal Systems For Loading And Unloading Dumpster Rentals.  Some Dumpsters Use A Winch System Which Entails Hydraulics Lifting The Dumpster To Roll It Off Of The Truck While A Cable Gently Lifts Or Lowers The Container.  Other Dumpsters, Like The One Pictured, Use The Hook-Lift System Which Entails The 90 Degree Bar With Hook On The End.
Max Fill Line – Debris Can't Go Past This Horizon Line.  It Is Crucial To Follow Signage Posted On Your Dumpster Rental.  It's There For A Reason.  If You Break Any Of The Listed Signs, Such As Overfilling Or Exceeding Weight Limits, You Can Be Charged Additional Penalty Fees.  These Limits Exist To Maintain Safety For The Driver And All Those On The Road During Transport Of Debris.