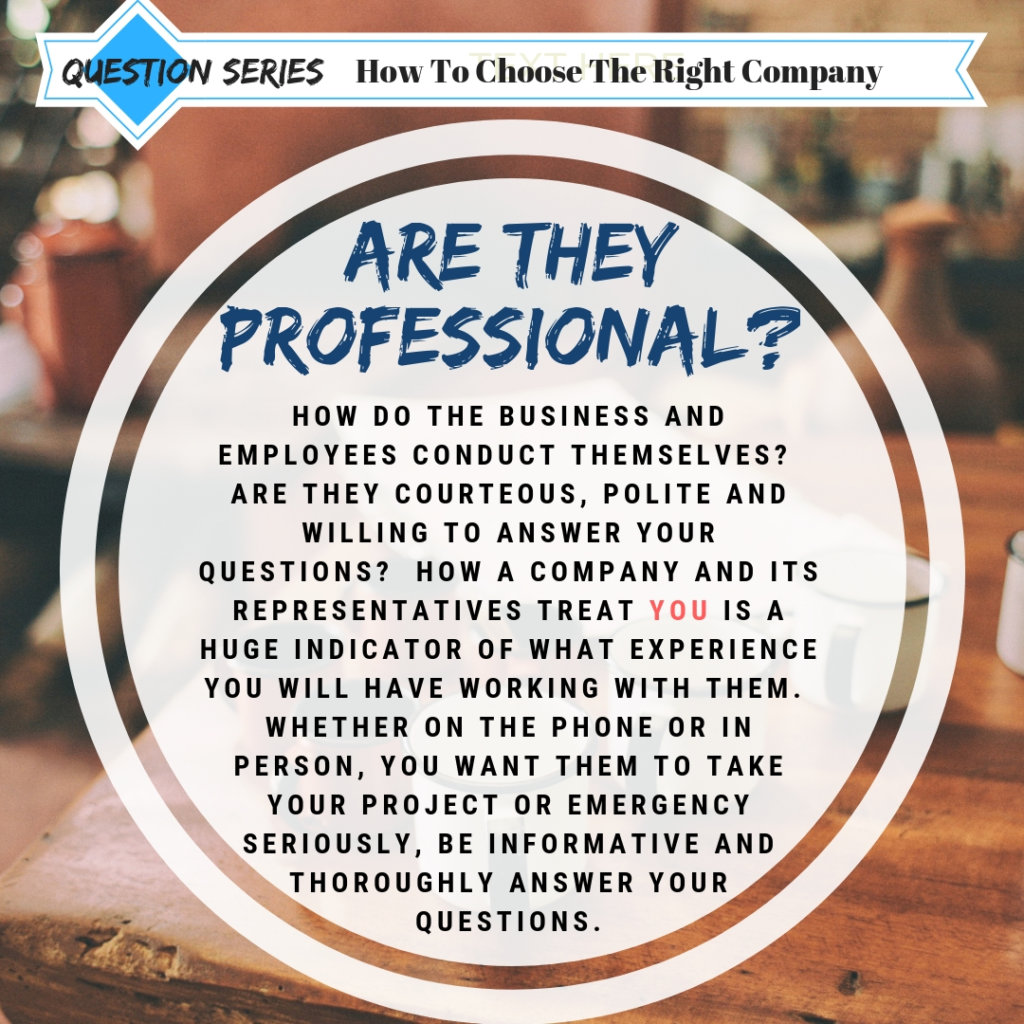 Question Series:  How To Choose The Right Company
Are They Professional?
How do the business and employees conduct themselves?  Are they courteous, polite and willing to answer your questions?  How a company and its representatives treat YOU is a huge indicator of what experience you will have working with them.  Whether on the phone or in person, you want them to take your project or emergency seriously, be informative and thoroughly answer your questions.