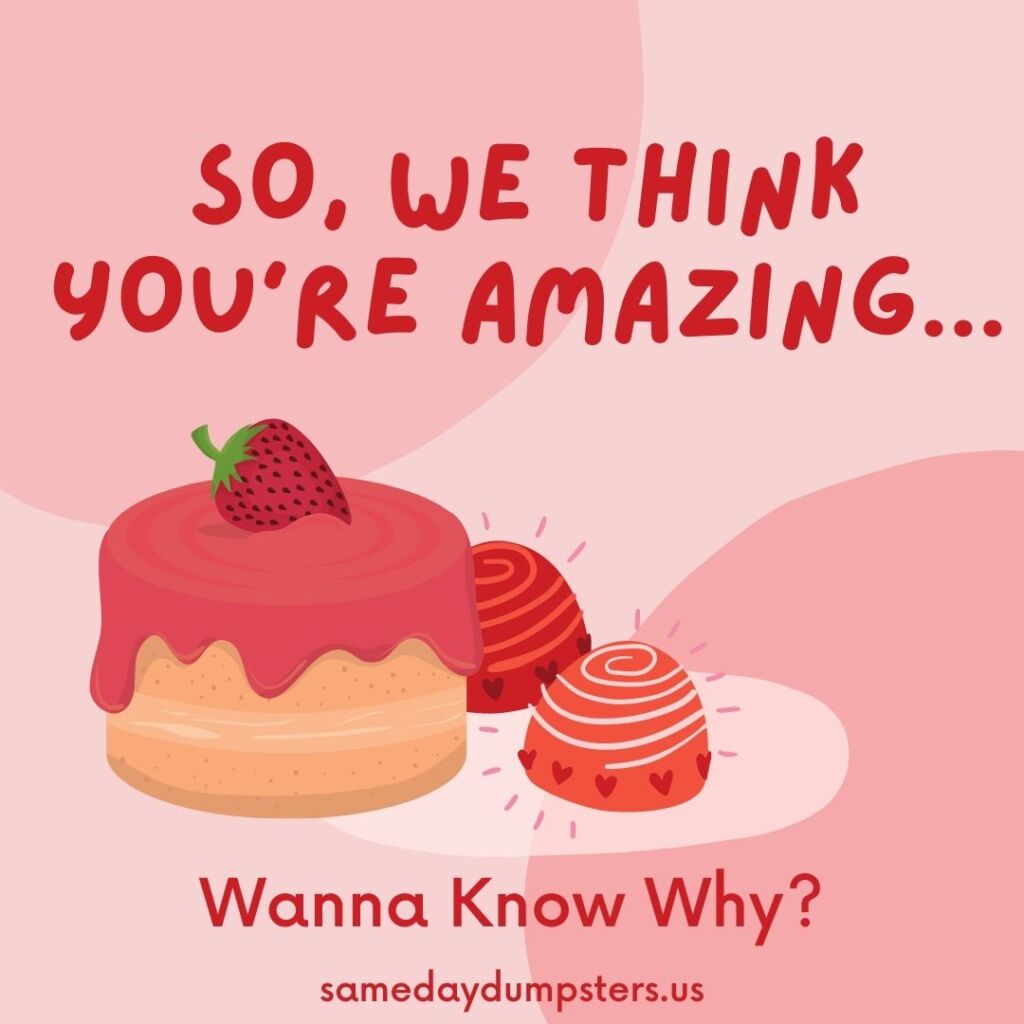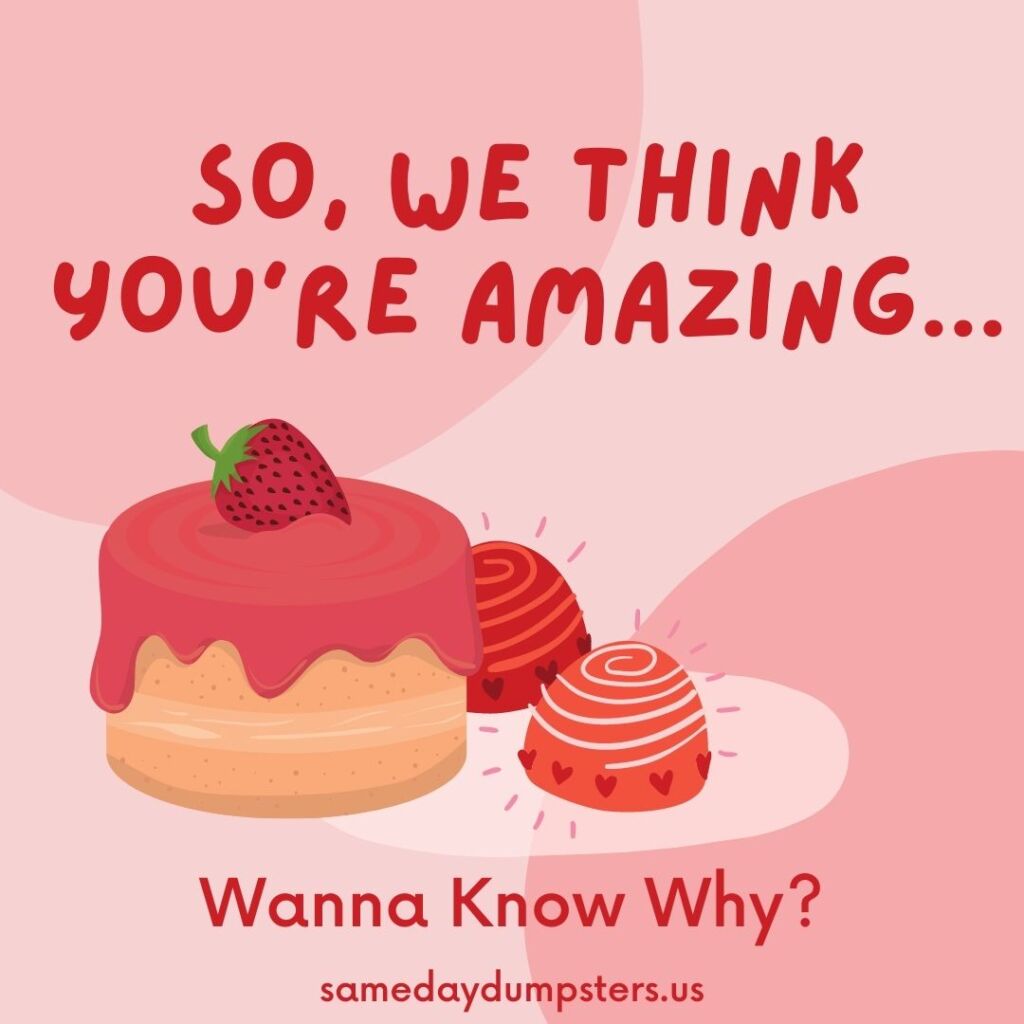 We Couldn't Let Valentine's Day Pass By Without Letting You Know How Much We Appreciate You!
Many associate Valentine's Day with fluffy stuffed animals and proclamations of love but we see it as a time to show appreciation to those around you.  Whether it's friends, colleagues or customers, it's the perfect time to let them know how awesome they are.
It's no different here at Same Day Dumpsters.  We think all of our customers – past, present and future – are absolutely amazing!  We can't thank you enough for choosing to do business with us and we strive to provide even better service and stellar dumpster rentals as we go.  We consider each one of our customers special and look forward to working with you all again or for the very first time!
No matter if you celebrate the holiday with loved ones or boycott and treat yourself, we hope you enjoy your day!
What would a Friday around Same Day Dumpsters be without a few fun facts?  Here are a few crazy facts about Valentine's Day to make you chuckle or drop your jaw…
– In Australia, IKEA gave away a coupon for a free baby crib for tykes born on November 14th – 9 months after Valentine's Day.  Proof of birth required.
– Alexander Graham Bell patented the telephone on Valentine's Day of 1876.
– St. Valentine of Rome was actually beheaded for performing weddings in secret.
– Up until 2019, Valentine's Day was banned in Saudi Arabia by The Commission for the Promotion of Virtue and the Prevention of Vice.  The sale of all roses and anything red was restricted.  Previous punishments for violating the ban was 39 years in prison and hundreds of lashings.
– According to old superstitions, if you see a squirrel on Valentine's Day, you'll end up marrying a cheapskate who will hoard your money.
To speak with our Burr Ridge Same Day Dumpsters Rental specialists about booking a dumpster, call 630.716.1030 today!