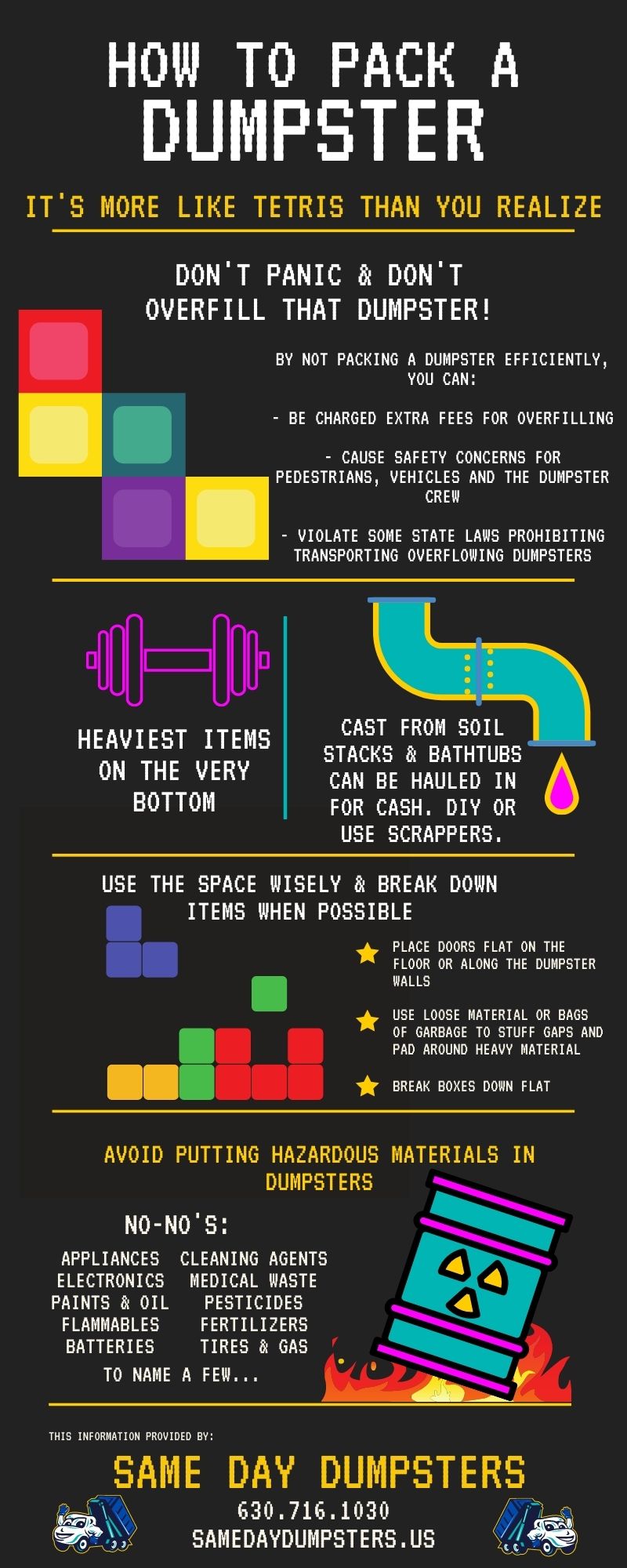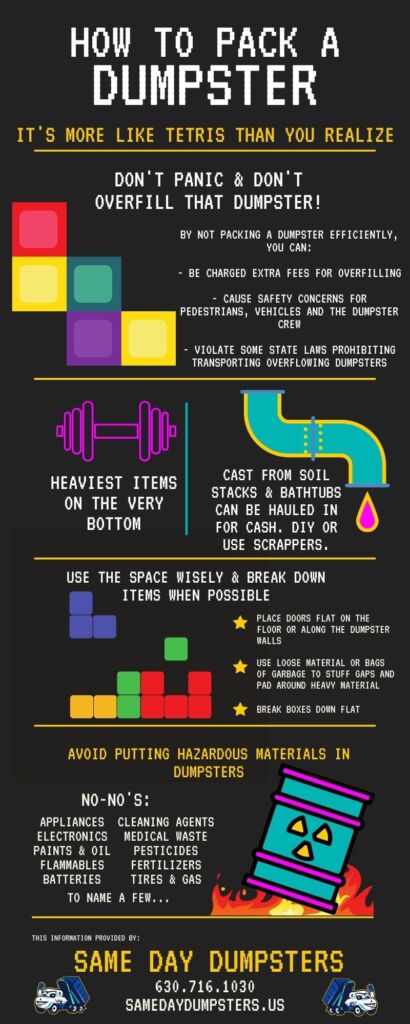 How To pack a dumpster
IT'S MORE LIKE TETRIS THAN YOU REALIZE!
Don't panic and don't overfill that dumpster!
By NOT packing a dumpster efficiently, you can:
– be charged extra fees for overfilling
– cause safety concerns for pedestrians, vehicles and the dumpster crew
– violate some state laws prohibiting transporting overflowing dumpsters
Heaviest items on the very bottom!
Cast from soil stacks & bathtubs can be hauled in for cash!  (DIY or use scrappers)
Use the space wisely and break down items when possible!
-place doors flat on the floor or along the dumpster walls
– use loose material or bags of garbage to stuff gaps and pad around heavy material
– break boxes down flat
Avoid putting hazardous materials in dumpsters!
No-No's:
appliances
electronics
paints & oil
flammables
batteries
cleaning agents
medical waste
pesticides
fertilizers
tires & gas
(To Name A Few…)
Call Our Burr Ridge Office At 630.716.1030 To Serve All Of Your Dumpster Rental Needs!