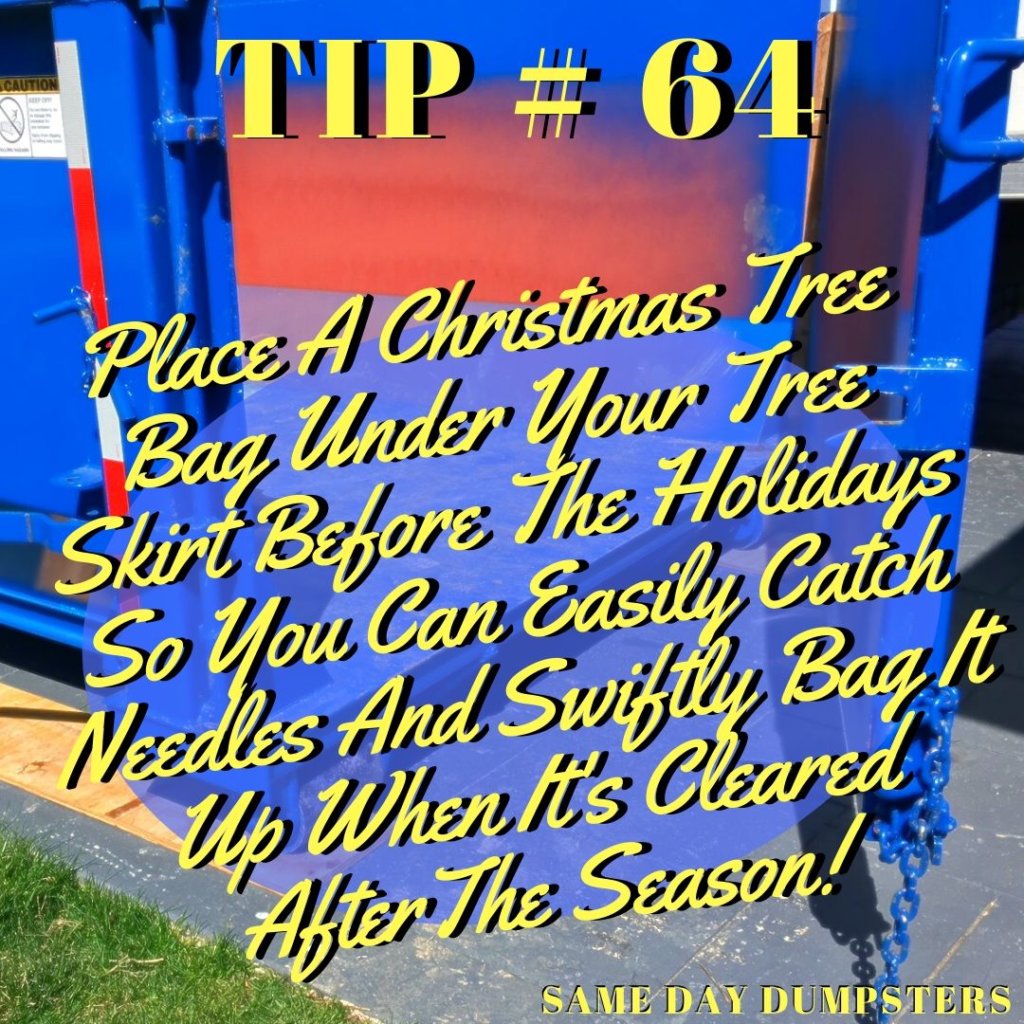 Place A Christmas Tree Bag Under Your Tree Skirt Before The Holidays So You Can Easily Catch Needles And Swiftly Bag It Up When It's Cleared After The Season.
Many folks enjoy the natural scent of a real evergreen tree for Christmas.  They forego artificial trees, which are made with non-recyclable PVC that won't break down in a landfill, in favor of the real deal.  And while having a real tree might spark feelings of tradition during the festive season, what happens when the holidays are over?
First of all, check with your waste management service to see when they are picking up Christmas trees.  Some cities collect them for up to the first two weeks in January.  It also pays to check with them because they may have you cut the tree in half if it is larger than 6 feet.  Always remember to take off all the ornaments, lights, tinsel and garland otherwise they won't collect it.
For areas that do not offer curbside disposal for trees, locate a drop-off site where you can take it.  Many towns offer programs where you can bring your tree and it will be chipped into mulch.  Check your town or county website or call your town hall and inquire.
It might also be wise to purchase a Christmas tree bag.  You can find some rather inexpensive ones that can make transport a breeze.  If you put it underneath your tree skirt, meaning have your tree placed in the middle of it so when you take off all of the decorations and remove the stand you can easily walk the sides of the bag up the tree and seal it up. This greatly reduces mess in your home and makes it so much easier for you to take the tree to the curb or a drop-off site without awkwardly fumbling it, scratching yourself or leaving a trail of branches and needles in your wake.
You can get a more durable bag that you keep or use disposable ones for no muss no fuss.