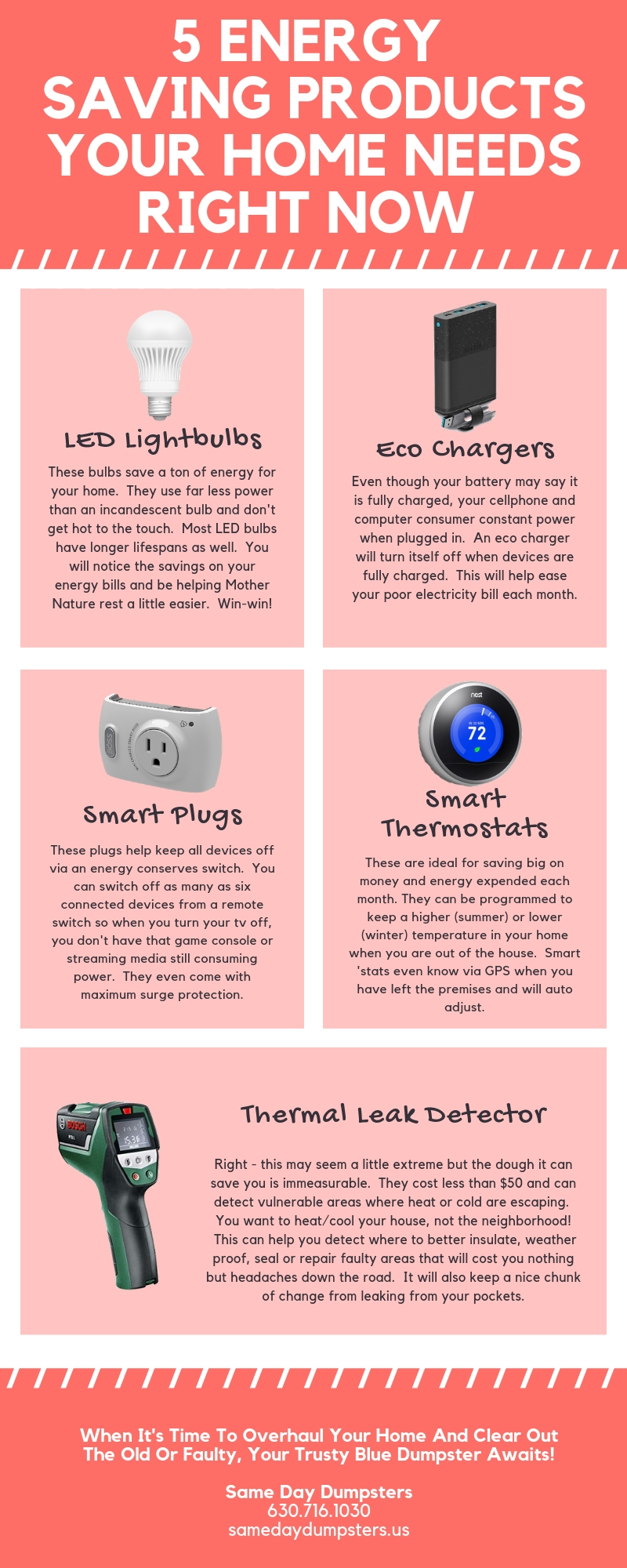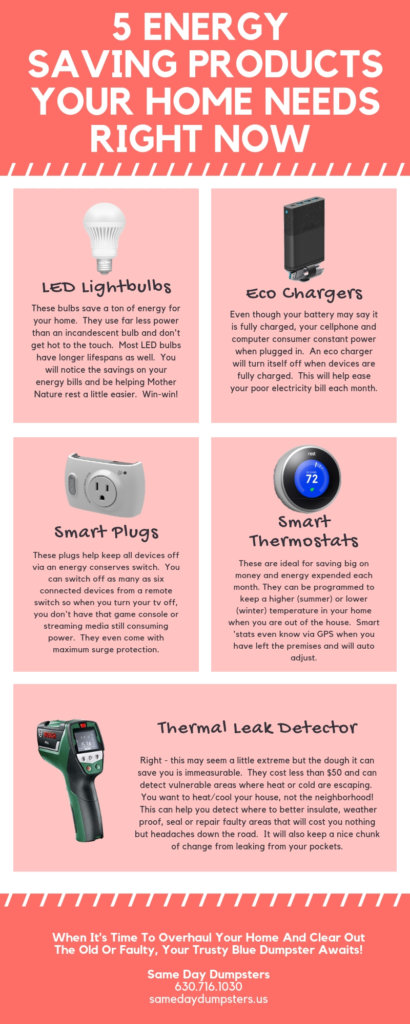 5 Energy Saving Products Your Home Needs Right Now
Keep That Money Where It Belongs – In Your Pocket!
We don't realize just how many items in our homes consume far more energy than necessary and cause our bills to spike needlessly.  With a few simple gadgets, you can drastically cut down on the amount of energy guzzling your devices partake in and save on heating, cooling and electric bills.  Not only will you be keeping your home maintenance costs low but you will be helping out the environment by being more responsible about your energy usage.  Most of these devices that help your home run more efficiently hardly cost anything at all and are extremely easy to implement in your day-to-day routine.  Saving money and easing the burden on Mother Nature's shoulders?  Sounds like a win all around!
LED LIGHTBULBS –
These bulbs save a ton of energy for your home.  They use far less power than an incandescent bulb and don't get hot to the touch.  Most LED bulbs have longer lifespans as well.  You will notice the savings on your energy bills and be helping Mother Nature rest a little easier.  Win-win!
ECO CHARGERS –
Even though your battery may say it is fully charged, your cellphone and computer consume constant power when plugged in.  An eco charger will turn itself off when devices are fully charged.  This will help ease your poor electricity bill each month.
SMART PLUGS –
These plugs help keep all devices off via an energy conserves switch.  You can switch off as many as six connected devices from a remote switch so when you turn your television off, you don't have that game console or streaming media player still consuming power.  They even come with maximum surge protection.
SMART THERMOSTATS –
These are ideal for saving big on money and energy expended each month.  They can be programmed to keep a higher (in summer) or lower (in winter) temperature in your home when you are out of the house.  Smart 'stats even know via GPS when you have left the premises and will auto adjust.
THERMAL LEAK DETECTOR –
Right – this may seem a little extreme but the dough it can save you is immeasurable.  They cost less than $50 and can detect vulnerable areas where heat or cold are escaping.  You want to heat/cool your house, not the neighborhood!  This can help you detect where to better insulate, weather proof, seal or repair faulty areas that will cost you nothing but headaches down the road.  It will also keep a nice chunk of change from leaking out of your pockets.
When It's Time To Overhaul Your Home And Clear Out The Old Or Faulty, Your Trusty Blue Dumpster Awaits!  We Have 7 Convenient Locations.
Dumpsters in Elk Grove Village
Bolingbrook Same Day Dumpster Rentals
Dumpsters for Rent in Hickory Hills