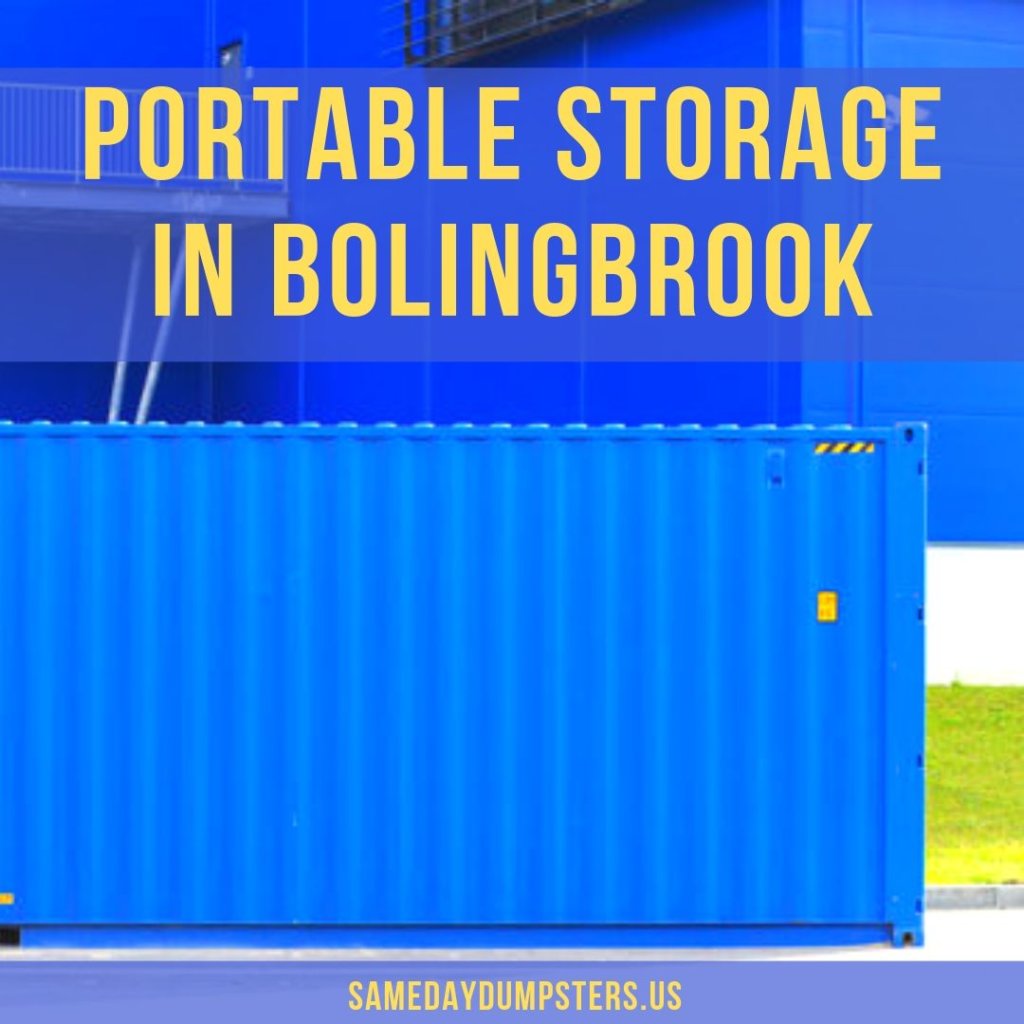 Portable storage in Bolingbrook can be a life-saver based on your unique circumstance.  Whether you are downsizing, remodeling, storing excess inventory or staging a home, having a little extra space to work with is always appreciated.  Not only does it keep you more organized but helps keep you from being overwhelmed by mess crammed into one spot.
One of the greatest benefits of portable storage is the sheer flexibility it affords you.  There is no time limit on how long you can rent a storage container.  If you only need it a few weeks, keep it a few weeks.  If you need one for a year and a half, so be it.  The point is that you are not on anyone's time schedule but your own.  You can work at your own pace and not be rattled by antsy companies looking for their product to be returned.  There is also the variety of availability and the fact that you have easy access to your items when you need it.  If you choose to keep the storage container on your property, you can easily walk the few meters to get to it instead of having to drive clear across town.
While the storage container itself is the ideal solution, the only question is how do you choose which company to rent from?  There are a plethora of storage options in your neighborhood but not every company is created equal.  To find the best match for you and your project needs, ask these crucial questions to help you make the most informed decision.
What container sizes do they have available?  Your small attic clean out might not warrant a large storage container.  Save space on your property and avoid overpaying for a unit that you just don't need by figuring out what sizes they offer.  Not all storage companies have the size you may need.
Are the containers weather-resistant and secure?  This is vital information.  You should understand what kind of locking mechanism is included with the storage trailer.  A simple padlock can be easily cut so you need to know what, if any, security features the container has and what you may need to do to increase protection while it is on your property.  To find out the certain measures you can take that will thwart theft, read Portable Storage Security.
How far away can a storage container be delivered?  This is a two-fold question.  First, find out if the storage company can deliver the container to your property.  Some storage companies have certain areas that they service.  The other part of this question concerns whether you need the box moved after it is full.  Are you moving?  Do you need it transported to another facility for unloading?  Find out if the storage company does this and, if so, where they deliver to.  Again, they may only service certain areas so it is best to ask before you book.
Aside from comparing delivery and rental prices, these few questions might just be the most important in helping you choose a storage company.  Don't be afraid to ask questions until you get the answers that you need.  While a very cost-efficient solution, you don't want to overlook features that might have been better for your project needs.  Your Bolingbrook portable storage in the Chicagoland area is happy to answer any and all questions about your storage solution options!
To find out how our new storage container can help you,  give us a call at 630.716.1030 or click here >>> Same Day Storage Solutions!