Life can be hectic.  We get so caught up in the bustle that we may not realize the amount of things we accumulate over the years.  Sometimes these items are necessary to our jobs or memory book projects we've been meaning to get to but there are always items that somehow seem to take up precious space in our warm caves.  When the clutter becomes overwhelming, we can become frustrated, depressed or unmotivated to do anything about it and when we finally do, we try to donate items or call our local dumpster rental company and stage a large clean out of that dusty garage, attic or basement.
But what happens after we've cleaned and the accumulation just starts all over?
At this point it becomes a matter of devising a strategy to keep clutter at bay and not become so overrun down the road.  One of the best ways to conquer mess and keep your home both clean and clear is to implement a few space saving strategies and create the efficiency you need.  While some suggestions might cost you a little for materials or labor, don't feel as if you have to stick to a rule book on how to introduce these items.  Be creative and come up with ways you can achieve the same effect for a more affordable price.  Space saving is an art so don't be afraid to let your inner artist out to play!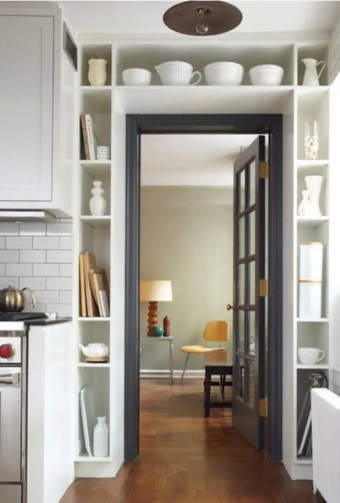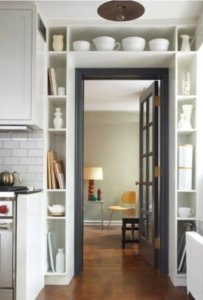 SHELVES ABOVE DOORWAYS
Most of the time, we find that there is extra space above a doorway that might be better utilized for something else.  You can add a single floating shelf above a room entryway or use a bracketed shelf and place the brackets on each side of the doorway.  This not only frees up more space for your home but can add and appealing visual tapestry to the room itself.  You can put extra books up there or even potted plants.  If the space allows, you can even store dishware in a kitchen area or supplies and files in an office area.  You can even utilize the space around the entire doorway instead of just above it as shown in the picture.  The possibilities are limitless!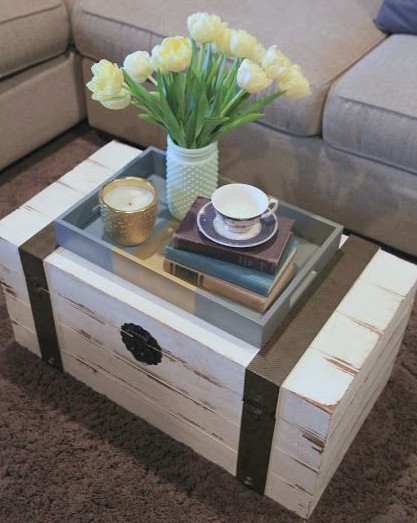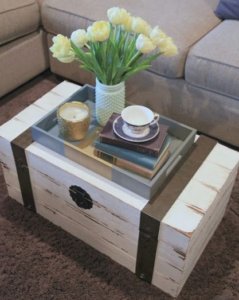 COFFEE TABLE STORAGE
Use a wood chest, large wicker basket or ottoman that has storage inside as a coffee table.  Depending on the piece you select, it might just add an artistic touch to the entire room.  Not only will you give yourself more storage but you will be making your space more efficient overall by freeing up the flow of the room.  There are so many options for coffee tables these days that many already come with multiple options for space saving.  There is no right or wrong way to do this – it all comes down to what you like or the look you're going for.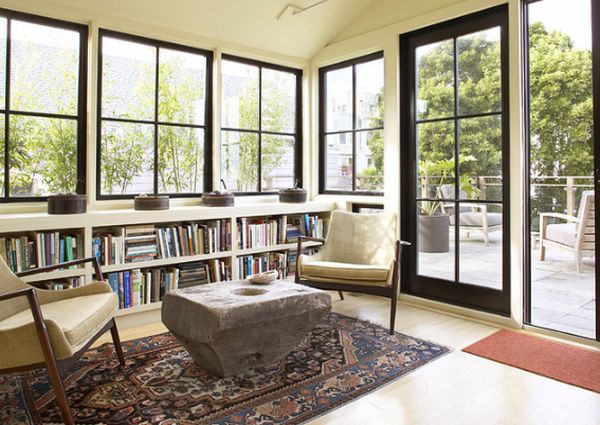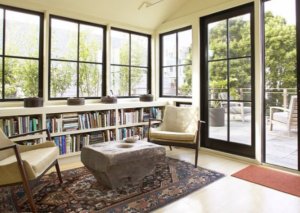 SHELVES UNDER WINDOWS
While you may have large pieces of furniture under, or near, the main window in your room, there are plenty of others that have space available underneath.  For many homes, a simple and effective way to maximize storage and create an eye-catching piece is to put a low bookcase underneath a window.  This can not be limited to an actual book case, but even a low table or desk.  Sure, you can put extra books or knick-knacks there but you can also utilize the space as a writing nook or have a small potted plant garden reside on top with plenty of drawers and hidden storage below.  The piece you put there will truly depend on the functionality you want to incorporate into the space and what amount of room you have to work with.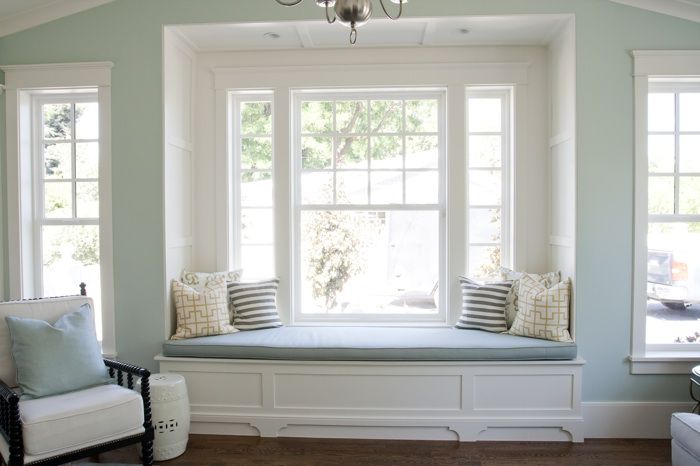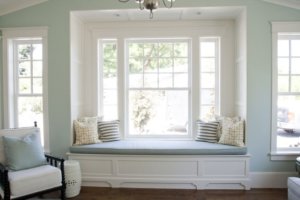 WINDOW SEATS
Speaking of window storage, one of the best ways to maximize a small space is to create both storage AND seating underneath your window.  Also called storage benches, these are a great way to organize your stuff and provide seating for guests or create a reading area.  You can have the kind where the seat is a lid for the storage trunk but it might work better to have the seat permanently attached while you may have drawers or open shelving below.  It all depends on what you are more comfortable with and the items you intend to store.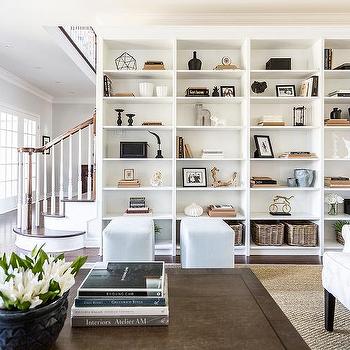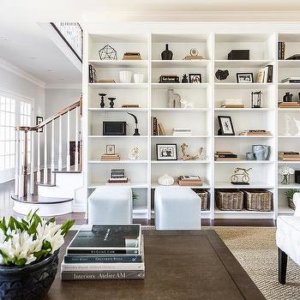 FLOOR TO CEILING SHELVES
You may not want to do this throughout a single room but more so focus it on one wall or two adjoining walls for more of an accent piece to your space.  Having built-in or standalone floor to ceiling shelving units is the most efficient way to produce storage in your home.  You can store near anything on there – books, knick-knacks, towels, blankets, caddies for loose items – honestly, everything and anything!  As long as you neatly arrange and space out the items on your shelving, you can create a stunning focal point for the entire room.  Be sure to keep it neat and organized otherwise you will just be creating a massive eyesore.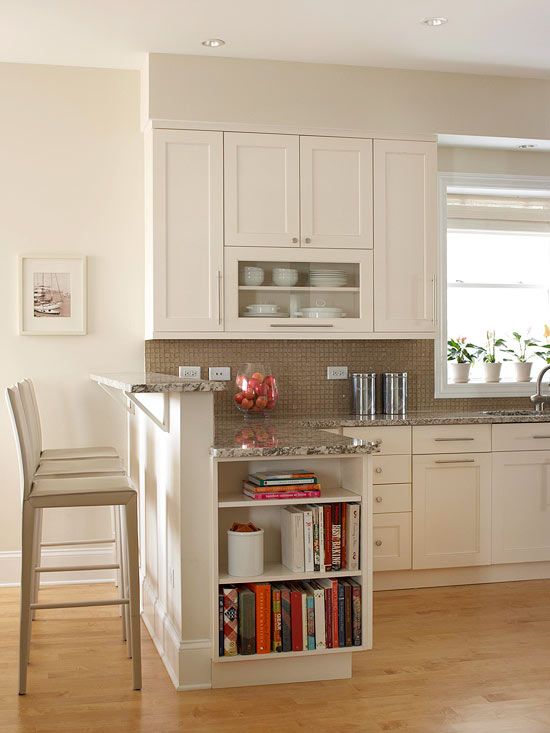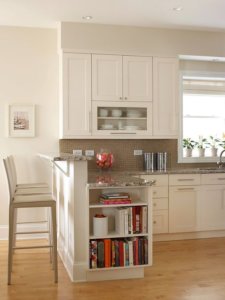 CORNER BOOKSHELVES
Often times you will find that there is a dead corner or space at the end of a counter that could be better utilized.  This poses the perfect opportunity to add smaller, corner shelving to the space.  While it may not be large shelves, you can fit smaller knick-knacks, recipe books or even your collection of antique spoons to the space.  The idea is to create a little more storage while keeping everything appealing to the eye.  In rooms that have dead corners, standalone or built-in corner storage can be a visually stunning accent while also providing ample storage for your home.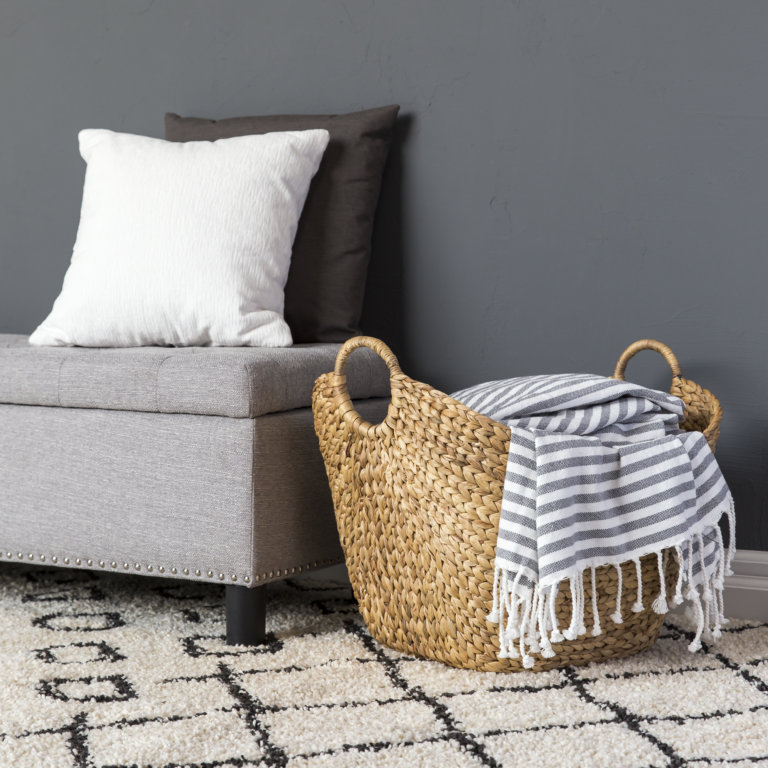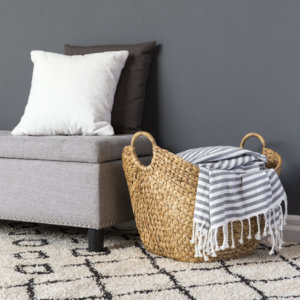 WICKER HAMPER STORAGE
Perhaps the Golden Girls were on to something.  By placing a wicker hamper at the end of a couch, you create both an end table and storage space for pillows, blankets or whatever else you see fit to use it for.  They are neutral enough to fit in with most every space and can be great little storage add-ons.  In a pinch, you can even use a simple wicker basket to hold a few throw pillows or a blanket or two as an accent piece to tie into the room.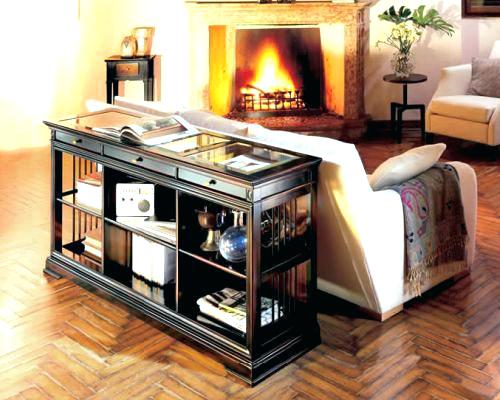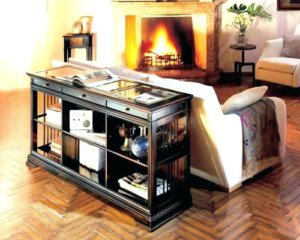 SOFA TABLE SHELVES
Depending on the flow of your space, you might find that placing your couch or love seat more in the middle of an area is a better choice for foot traffic and creating a more appealing area.  To maximize this arrangement for better storage and functionality, get small desks or low bookshelves and place them behind your large furniture.  This not only creates a sofa table but allows for much more storage than you originally expected.  You can have shelves, drawers or even put small baskets or cubby storage in the open spaces.  There are numerous ways to arrange this new storage piece.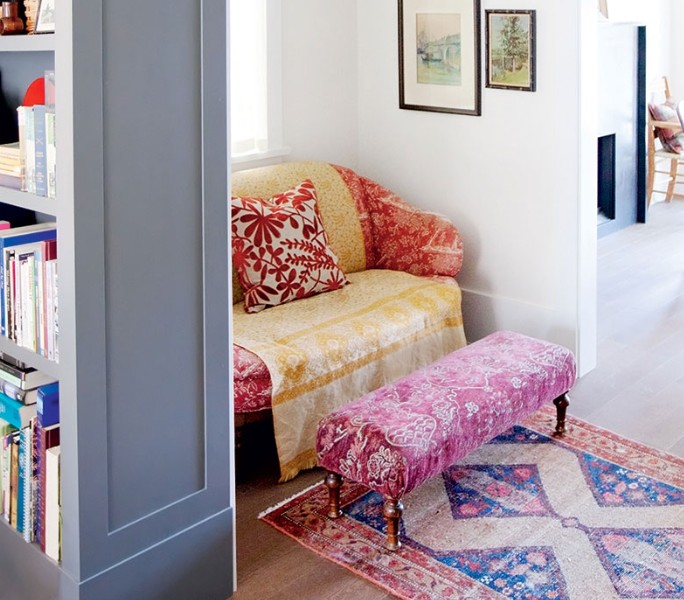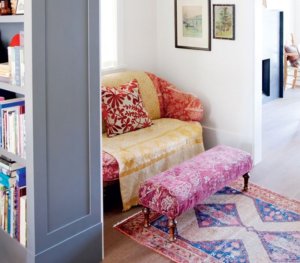 LINE A HALLWAY WITH STORAGE
While this may not work if you have tiny hallways, you most likely can get away with lining at least one wall of your hall with floating shelves.  This could be ideal for decor, books and a plant or two.  It would create storage in a place that we often overlook as being useless in a home.  If there is an odd area in your hall that might house a small table, consider placing an ornate chair in that cubby instead.  This could be a perfect reading nook or even a place to take off outdoor wear and shoes.  What you do with the space will largely depend on the size of your hallway and access points placed along it.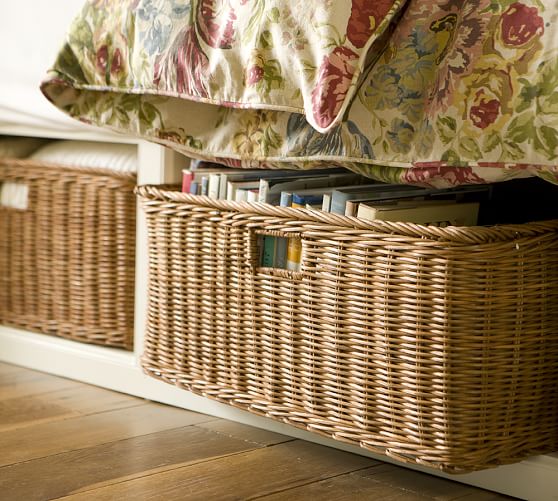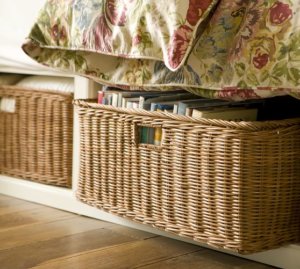 BUCKETS AND BINS
For those odds and ends such as magazines you might be reading or crosswords and newspapers you might be keen on finishing, try flat bottom baskets, cubby bins or buckets.  You can slide these storage containers under beds, onto bottom shelves or, if the basket is large enough, even plunk it down right next to your favorite chair.  The idea is to reduce the visibility of clutter.  You want a clean, open space because it is more appealing and can increase the appearance of a room's size.  Keeping things neat and contained is a great way to reduce your stress levels and feel more at peace.