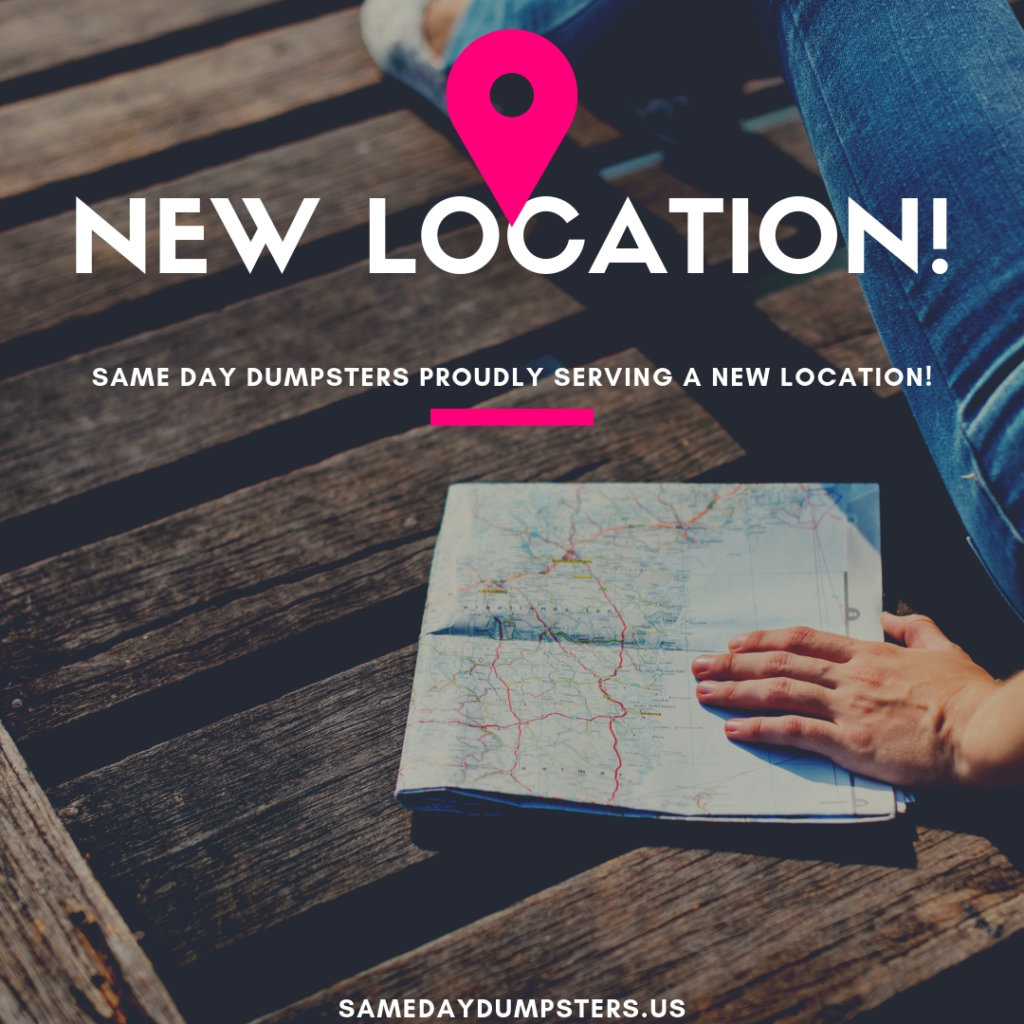 Same Day Dumpsters is Now In Bolingbrook!
Earlier this month, Same Day Dumpsters offered a sixth location in the Chicagoland area.  The idea was to ensure a variety of product and the flexibility to be able to serve the surrounding suburbs with superhero swiftness and efficiency.  The new location would better serve the surrounding cities such as Naperville, Woodridge, Plainfield, Romeoville, Lockport, Lisle, Warrenville, Wheaton, Downer's Grove, Homer Glen, New Lenox and Orland Park areas.
Along with the
Lemont
,
Mokena
and
Burr Ridge
dumpster rental services, Same Day Dumpsters is able to access the entire western, southern and eastern Chicago suburbs with ease and continue to offer the same amazing customer service and reliable products that you have come to know.
The idea behind having multiple points is to address emergency situations like natural disasters and flooding with almost no wait time or obstacles.  In dire scenarios, a homeowner or remediation team is working against the clock to rectify devastation before it gets worse.  Whether it is to prevent harmful mold and bacteria from spreading or to clear out debris that threatens structure and safety, there are times when a dumpster is needed immediately to remove the dangerous materials.  Having enough product to satisfy all needs and the ability to get to the site quickly are assets that a dumpster rental company absolutely must have in order to address such terrible issues.
While the likelihood of a tornado hitting certain suburbs is rare, the Chicagoland area is ripe for severe thunderstorms, hail, torrential rain that causes flash floods, extreme wind and structural or hazardous material fires.  The thought that a family or work team could be left hanging during any of these issues because a dumpster company might be too far away or not be able to meet demand was absolutely unthinkable.
In order to increase options for homeowners and teams in the suburbs, Same Day Dumpsters even debuted a new product,
the 30 yard dumpster rental
, which is currently available for all areas.  Also available for rent are the 5 yard dumpster, 10 yard dumpster, 15 yard dumpster and 20 yard dumpster.  The company also provides same day delivery and 10 day rental periods on all dumpster models.
While one hopes an emergency situation never arises, there are certain precautions you can take based on weather patterns in your area.  For extreme thunderstorms and wind, make sure to remove any dead trees or replace any loose siding on your property.  To reduce the risk of fire, have a professional check that your electrical wiring/panels are up to date and remember to never leave things on, such as stoves and dryers, when you aren't home.  Never leave candles unattended and always empty the lint trap on your dryer in between loads.  For instances of flooding,
check your location on the FEMA map to see if you live in a floodplain
.  You may not be able to fully prevent an emergency situation from occurring but you can certainly reduce unnecessary risks.
If you would like to rent a dumpster from our Bolingbrook location or need more information about our services, please contact us today!