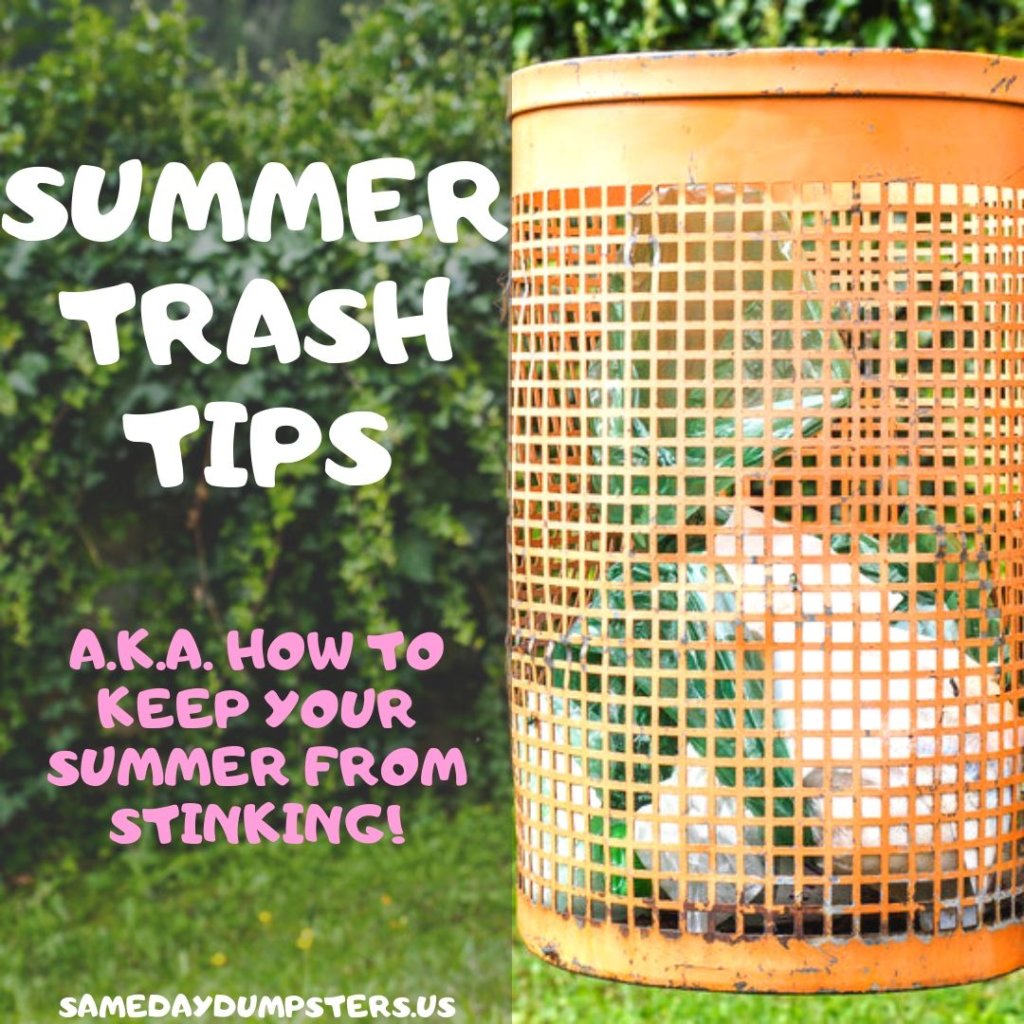 Summer is a time of relaxation and fun while many northern regions prone to cold enjoy the gift of warmer weather.  Barbecues, pool parties, picnics, time at the beach, sporting events, vacations… there is quite a bit to love about this time of year.  One of the downsides to this blast of warmer weather is how it effects our trash.  A stinky garbage can will knock the pleasant day right off of its hinges and make it near impossible to enjoy your outdoor space.  If your can has been overrun with vermin, critters or maggots it can be downright disgusting.
Luckily, we can prevent these downers from ruining our good vibes by simply altering our usual trash habits.  A few slight changes can make a massive difference in containing foul odors and keeping insects and creatures from meandering through your coveted relaxation space.  Taking a few minutes to make sure your trash doesn't come back to haunt you is much more convenient than spending an entire summer battling the gross.
Reuse, Reuse, Reuse
First off, one of the most important changes you can make in your daily routine is to simply reuse certain items.  Instead of hitting the beach with Styrofoam or plastic pop cups, bring your own resusable cup or thermos.  The reusable cup industry is in full swing these days and there are so many amazing options to choose from.  The technology has even advanced to focus on keeping beverages cooler for longer.  With a near limitless selection of straws, materials, designs and features, everyone can find an option that suits them.
Not only is this amazing for our environment and keeps that plastic cup and those deadly straws from floating around our oceans, it greatly reduces the amount of trash you output.  Less trash equals less headache and stench.  It's a win-win!
Avoid Over-Stuffing
Our natural inclination when we see a full trash bag is to stuff it down and compact it so we can fit more items inside.  This is a pretty big no-no.  It makes it that much harder to seal the bags correctly and allows for the opportunity to attract bugs and vermin with its smell.  Stuffed bags are also more likely to rip or leak and cause a buffet signal for pests.
Seal Tightly
When those garbage bags head to your bins, they need to be sealed tightly.  If there is any space or gaps in the top of your bag it will attract flies, which lay eggs that become maggots.  There is nothing more putrid than opening up the top of your garbage can and seeing a mound of creepy-crawlies feasting away.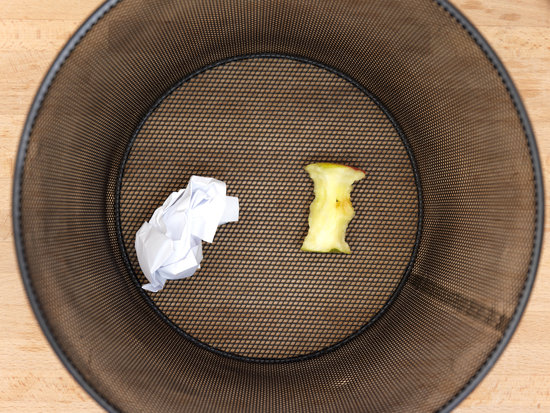 No Loose Items
How many times do we toss fast food bags or store packages straight into our garbage can?  If we're cleaning out our cars or having a party and need quick disposal, we tend to simply toss it right into the open can.  This is the worst thing you can do.  All loose items should be securely bagged and tightly sealed.  Again, this attracts pests and can cause leaks that sit and ferment in the bottom of your can, creating bacteria and breeding grounds for more insects.
Get in the habit of keeping small grocery or trash bags in your vehicle for clean outs or general accumulation.  When it's party time, place a bag in the container so when the party is over you can simply seal it and leave it in the can.
Clean Out That Can
Do yourself a huge favor and drill a few small holes into the bottom of your garbage can.  This helps drain any liquids and will make it easier for you to clean out the can.  After every trash day, you should hose out the inside of your can to make sure there aren't any leaks, stains or debris left behind.  If the can is super dirty, use a mild dish soap and long handled scrubber to clean the walls and floor of your garbage can.  Make sure you get the underside of the lid as well.
This drastically eliminates bacteria and odors from attracting unwanted guests.
Prevent Can Odors
A scoop or two of kitty litter and a scoop or two of baking soda are AMAZING little diffusers when left at the bottom of your trash can.  You can even use dryer sheets for a similar effect.  Eliminating odors is key because not only does it keep animals from picking up the scent and rummaging around, it greatly improves your outdoor space so you can once again enjoy the scent of freshly mowed grass, lemonade and citronella candles instead of rotting tuna.
Don't Miss Trash Day
We live in a fast-paced world where our schedules are often not our own.  Coming and going, appointments, work, activities, family events – it can cause you to forget little things like taking the trash out.  While not a life or death situation, you can make it up next week, it may be more of a burden than you anticipate.  When trash is left to sit and rot in hot temps, it breeds maggots and other insects to infest your can.  The scent it puts off as it deteriorates practically screams out for scavengers to invade.  Missing just one trash day when the temps are rising can simply create a headache you don't need.
Set a reminder on your phone or calendar so that you remember to take the trash out.  Things are much more likely to get done when someone is getting a reward to do so so it might be a great idea to give the responsibility to an older child on their chore list.  However you can remember to take that garbage out for pickup each week is a win.
Now lose the odor and get back to enjoying your summer!
For larger clean outs or trash that gets out of control, consider renting a trusty Same Day Dumpster and eliminate that rubbish!  Give us a call at 630.716.1030 or click here >>> Same Day Friendly!