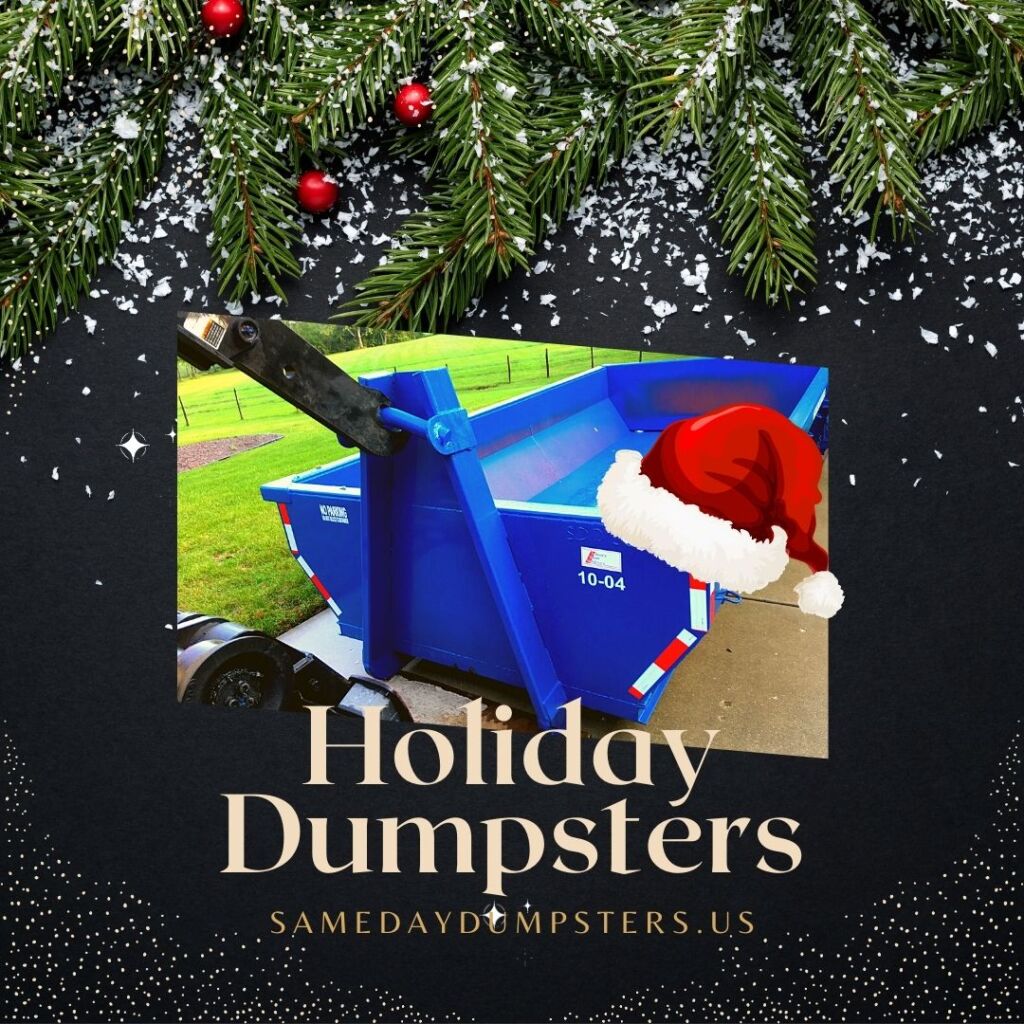 What do you get the person who has it all?
How about a dumpster.  No, SERIOUSLY.
With the way 2020 has been, this year has caused a lot of us to reflect and take care of what truly needs to be done.  Whether you finally tackled those home improvement projects or simply needed to get rid of junk, this has been the perfect year to clean up both our homes and our lives.  While the immediate future may seem uncertain, we may be looking at another quarantine, this is still the opportune time to take care of those long overdue projects and step into the new year with a fresh outlook, more space and clean slates.
What could you or someone on your holiday shopping list use a dumpster for?
Cleaning out that garage, attic or basement
Cleaning up a yard full of debris
Landscaping projects such as tree removals or massive clean up
Home improvement projects such as bathroom makeovers or new kitchen cabinets
Roofing, siding, concrete and building jobs
Clean up after a pipe burst, storm or other disaster that caused damage
Junk removal to clear space for visiting family, a new baby or an upcoming move
There are many situations where a dumpster would come in handy.  With the turbulence of 2020, it might be hard for someone to rent a dumpster and take care of pressing issues.  By gifting a dumpster, you can take the burden off of their shoulders and give them a gift they TRULY need.  Or perhaps it's you who could use a little help for the holidays.
With flexible scheduling, same day delivery, competitive pricing and quality equipment, you have the convenience and adaptability of a reliable dumpster rental service when and where you need it.  Holiday dumpsters are the perfect way to bring a little peace to those you love and help them prepare for the new year ahead.  It's time to shake 2020 off and look forward to a clean slate in 2021!
To speak with our Burr Ridge Same Day Dumpsters Rental specialists about booking a dumpster, call 630.716.1030 today!